Mother and daughter team, Anne and Katie, are behind Shop Fishie. They were inspired to launch their online boutique because of Anne's daughter Katie's love for fashion. Their online boutique stands out amongst the crowd since they strive on finding fresh and unique designers that are fun and fashion-foward.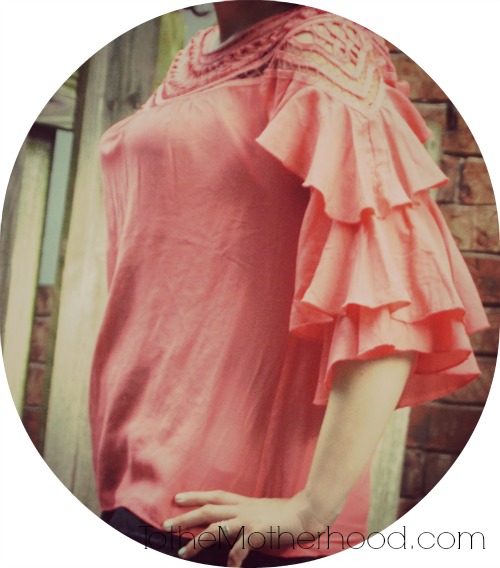 The color of the sky at sunset and sunrise, coral, an orange-red hue is a bold, yet cheerful and energetic color, has been garnering the attention of fashion and interior designers alike. Personally, coral has always been one of my favorite colors because it perfectly captures the essence of spring and summer. It's also one of the most versatile colors. You can practically harmonize it with any other color(s) and it balances out perfectly.
Since I need more coral in my life, I opted for the Alex Top ($32.40; Available in Coral, White, or Light Blue). The color, alone, is beautiful. Add ruffles (my favorite) and crochet into the mix and you have this demure, yet eye-catching blouse. The neckline is flattering and shows enough skin without pushing the envelope. The blouse is perfect fitting, yet like the site warns, it's a bit sheer. The sheerness can easily be concealed with a tube top or or bandeau such as the 2B Tribal Bandeau Top (Neon Coral), though.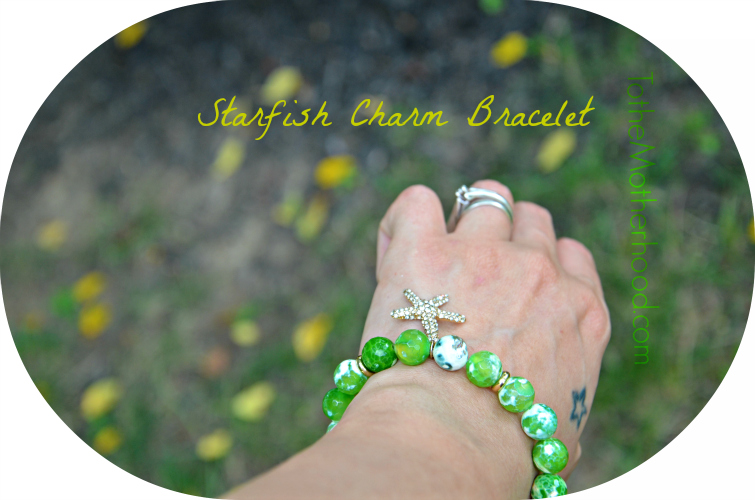 Jewelry wise, there's no better way to get into a beach mindset than sea-inspired accessories such as the Starfish Charm Bracelet ($18). Featuring green & white glass beads and a rhinestone encrusted starfish, this bracelet adds a calm, yet elegant temperament to an outfit.
Disclosure: The item(s) in this review was provided to the reviewer for keeps and the purpose of writing a review. This in no way affects the quality of the review provided. No monetary exchange occurred in exchange for the writing of the review. The views expressed in this review are strictly that of the reviewer. All reviews provided here are the work of the reviewer and remain completely unbiased.