ZeeBee Threads was founded with one clear objective: to provide active women with stylish casual clothing options at affordable prices.

It was the result of the drive, dedication and vision of a working mother, Jessica Morris, who wanted to upgrade her wardrobe, but not at the expense of her family's budget; or at the expense of her already precious time.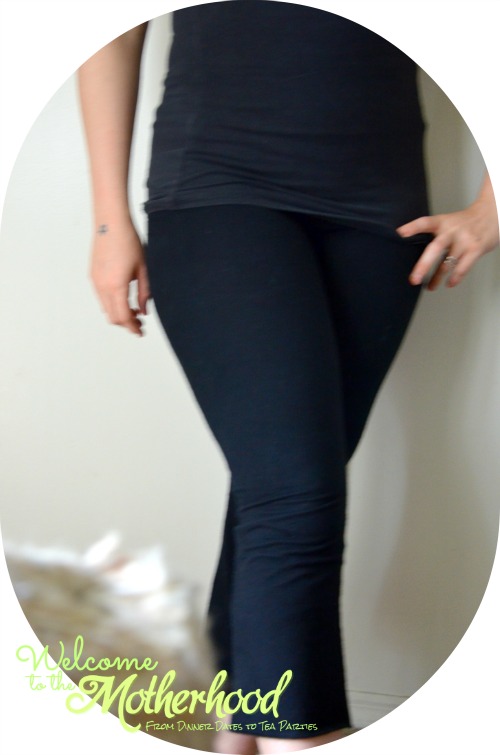 I like wearing fun and stylish yet comfortable and high quality fitness clothing. Somehow, it's the perfect motivation to get me moving. I'll admit that I don't want to pay an arm and leg for fitness clothing, so I'm often scouring online and in retail stores for reasonably priced workout clothing. Many of my favorite stores, such as Target, TJ Maxx, and Old Navy have reasonably priced workout clothing, but their styles and quality usually don't appeal to me.
ZeeBee Threads proves that you don't have to break the piggy bank to look and feel good while working out. Not only their prices are budget-friendly, but they have a vast selection of fashionable, comfortable, AND high quality workout clothing! Their collection includes tees, tanks, hoodies, sweatshirts, bottoms, dresses, bags, and scarves.
Due to my extreme clumsiness, I don't like to wear long pants during workouts. I always wear capri pants or cropped yoga pants, so I opted for the Folded Waist Capri Pant ($23.95; Available in Black, Deep Heather, or Navy). They're simple, chic, comfortable to boot, and I love that I can move freely with effortless ease. They're so comfortable that sometimes I just lounge in them when I am at home or when I'm just running errands.

Connect with ZeeBee Threads via Pinterest, Facebook, Twitter, and their blog.
Disclosure: The item(s) in this review was provided to the reviewer for keeps and the purpose of writing a review. This in no way affects the quality of the review provided. No monetary exchange occurred in exchange for the writing of the review. The views expressed in this review are strictly that of the reviewer. All reviews provided here are the work of the reviewer and remain completely unbiased.