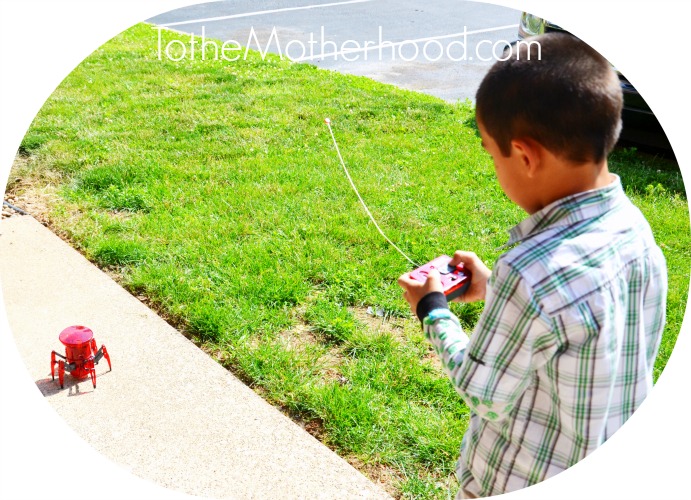 Large and in charge, the HEXBUG Spider XL ($39.99; Available in Red or Blue) is 65 percent bigger than the Original HEXBUG Spider that "raided" Radio Shack retail stores across America a few years ago. One can easily see how and why it won America's hearts, young and old! These beautifully designed, remote-controlled, and robotic creatures are fun and addictive. They're loaded with advanced design and engineering and are maneuvering them is mesmerizing. Rumor has that a middle-manager of a Texas company brought a HEXBUG XL to the office and was immediately promoted to CTO. The story is unconfirmed, but I have no reason to doubt it.
The HEXBUG Spider XL features 360 degree steering, an LED forward eye, and two-channel, user selectable radio-controlled remote control. The two-channel remote control operates in three speeds (slow, medium and fast) when moving forward, and one speed when in reverse, enabling the user to operate multiple bugs independently or at the same time and at varying speeds.
Note: The HEXBUG Spider XL three AA batteries and the remote requires one 9V battery.
Now available at most major retail stores, the HEXBUG Spider XL can be found at Target, Toys "R" Us, Kmart, Walmart, and many more.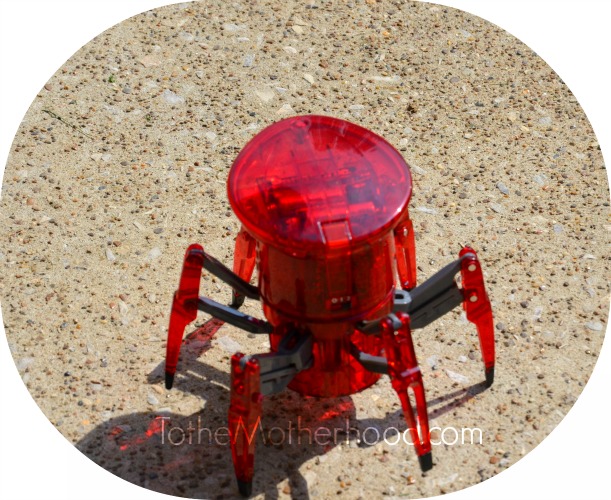 Disclosure: The item(s) in this review was provided to the reviewer for keeps and the purpose of writing a review. This in no way affects the quality of the review provided. No monetary exchange occurred in exchange for the writing of the review. The views expressed in this review are strictly that of the reviewer. All reviews provided here are the work of the reviewer and remain completely unbiased.