Stella Cove meets and exceeds expectations to produce the finest quality beachwear for boys and girls from 12 months to 16 years, and a small range of women's bikinis. All swimwear is UV50+ in fun, sophisticated prints, and includes dresses and accessories. Many of the prints are exclusive and cover a wide range of themes such as guitars, grapefruits, beautiful soft and bold florals, as well as geometric prints. We have maillots, bikinis, fitted and board shorts, surf guards, dresses and cover ups, and have also recently expanded into sunglasses and a line of French Terry robes and towels.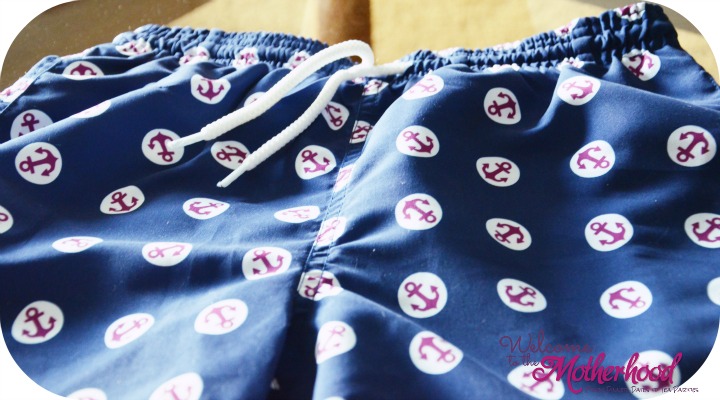 After a long winter, it is almost hard for me to believe that summer is peeking around the corner! I'm not a fan of winter, but I must admit that I'm not a fan of summer either. This is mostly because of the sweltering hot and humid weather, which was seemingly at its worst last summer. Since I was pregnant with my daughter at the time, I couldn't lounge with my family at the poolside like I wanted to, so I mostly stayed indoors. Pregnancy and humid weather doesn't really mix!
This summer, I will experience and enjoy a myriad of activities with my husband, son, and…daughter! I know that activities are limited for a baby, but I'll be able to at least spend time with her at the pool. I even managed to find one of the most adorable swimsuits for her at TJ Maxx for just $5. My son, on the hand, wasn't an easy person to shop for in regards to swimwear. There are plenty of board shorts out there, but there are hardly any out there that are ideal for an active and rambunctious 7 year old boy that is bound to have a swimwear malfunction.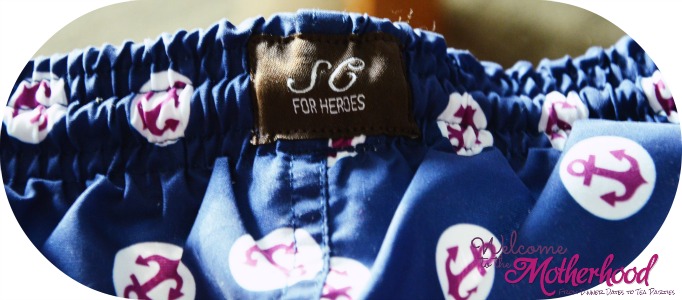 Stella Cove contacted me to review their line. Tempting as it was to choose one of their bikinis for myself, I opted for the Ohoy – Blueberry Blue with Grape Anchors Board Shorts for my son. My son normally wears a size 6 or 7, depending on the brand, but I was encouraged to go a size up since their sizes run small. Therefore, I selected a size 8 and the swim trunks fit my son perfectly! Although expensive, considering that children grow fast, these board shorts are high quality and can easily withstand the sun without fading.
Disclosure: The item(s) in this review was provided to the reviewer for keeps and the purpose of writing a review. This in no way affects the quality of the review provided. No monetary exchange occurred in exchange for the writing of the review. The views expressed in this review are strictly that of the reviewer. All reviews provided here are the work of the reviewer and remain completely unbiased.