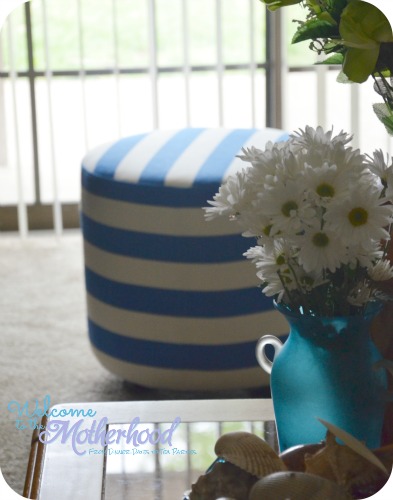 Aroopy Inc., is based in Los Angeles, California and was started by Ainslie Yuen. For the last decade she's been hopping around the big cities of the world – living, working, studying, and holidaying. She lived in approximately fifteen different apartments or rooms at that time. She barely had adequate belongings, and was disappointed when she started buying furniture. Ainslie knew she would get bored by what she found, and also the design. So the Pouffle was born and made in the USA. "Aroopy" – it means the crazy fun that can be had when you take life less seriously.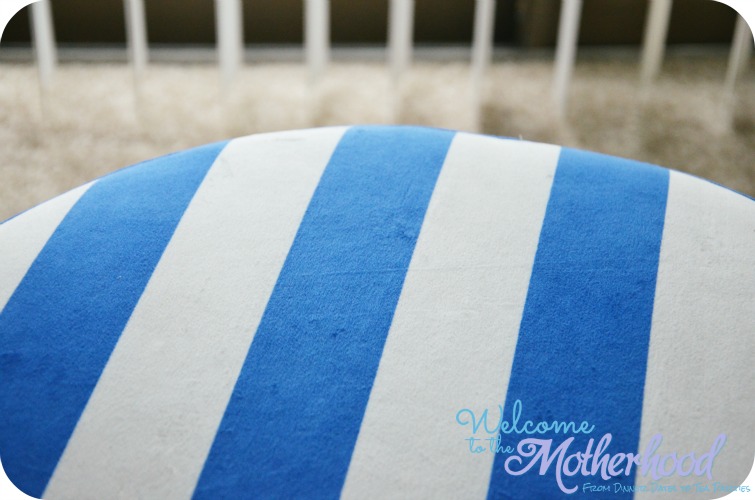 For the last decade I've been hopping around the big cities of the world – studying, working, living, holidaying. I lived in maybe 15 different apartments or rooms in that time, always with minimal belongings. When I finally started buying furniture I was disappointed by what I found and I knew I'd get bored of any design pretty fast. So the Pouffle was born. When you feel like a change – slip on a different design! – Ainslie
Aroopy's mélange collection includes slipcovered ottomans, uniquely designed pouffles (slipcovers), plain ottomans and shower curtains. I think these eye-catching ottomans are the right thing for small apartments, college dorms, or small spaced rooms. They will make a great gift for Mother's Day!
I chose the Nautical Blue Striped Ottoman ($299) since the theme in my living room is nautical. I love the bright blue. My colors are blue, turquoise and sand. I have shells, starfish, etc., with a beach theme. I thought it was a perfect piece to go with my decor. The best part is that I can order another stylish slipcover if I change my décor. Just slip on a different design when you want a fun change.
I can use it as a footstool to rest my tired feet while watching television or an extra seat when needed. It is so comfortable and firm. I have seen them used a side table. I don't think it's something I will do, but it can be done.
Be sure to check out the Old World Map Ottoman and the Manhattan Ottoman, which features the Lower Manhattan Skyline – two more favorites of mine.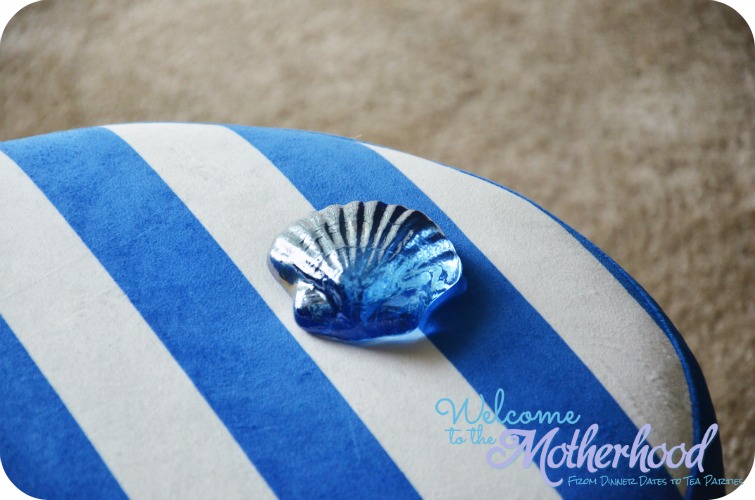 This post is in partnership with Aroopy.