Simply changing your bedding to keep up with the seasons is the key to keeping your bedroom fresh and stylish. With summer quickly approaching, now is the time to store your winter bedding until next year. Upgrade your room to match your mood with bright colors and fun designs and save money by doing so. It's always a happy hour at home with Trina Turk's fun, whimsical bedding and accents. Don't miss your chance to save on these stylish and modern bed sets.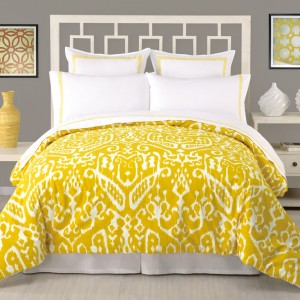 On-trend and outstanding, the Ikat comforter set captures Trina Turk's signature style. Its artistic pattern paired with a bright citrine yellow hue lends a modern vibrancy to the bedroom.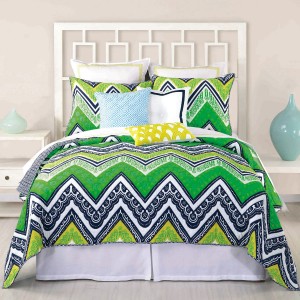 Moroccan influence meets modern style in Trina Turk's Tangier coverlet. Lively green and navy paint its ornate chevron pattern with coastal vibrancy.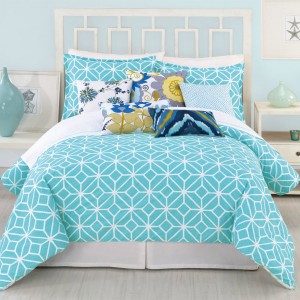 Chic and cheerful, the Trellis comforter set delivers the contemporary style of Trina Turk to the bedroom. Slender hairlines cross and coverage to create the geometric look of it signature "floret" pattern in vibrant turquoise blue and crisp white.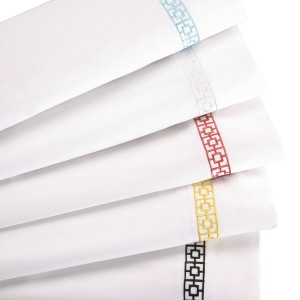 Trina Turk's Palm Springs sheet set features crisp white percale embroidered with a classic trellis detail. Add a pop of color to the bed with these sophisticated sheets, available in a range of modern shades.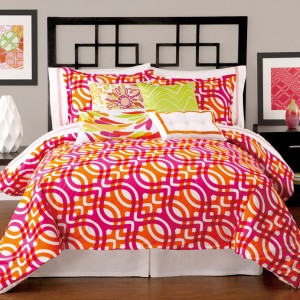 The Geo comforter set's artistic shockwave pattern boasts a lively spirit. This vivid Trina Turk design excites and delights with geometric layers in orange, pink and white.