Geocaching is an international, adventurous, and fun scavenger hunt that involves a GPS-enabled device to track down "treasure" boxes left behind previous geocachers. Normally, the boxes contain small, invaluable trinkets that can be anything – costume jewelry, toys, a mix CD, you name it! It also contains a logbook for previous, present, and future geocachers to write in when they discover the cache. It's highly recommended to be courteous and to use etiquette when taking a "treasure" out of the box and replacing it something that the next group of geocachers can enjoy. Just don't place anything offensive, because this is considered as a family sport that is enjoyed by the young and old alike!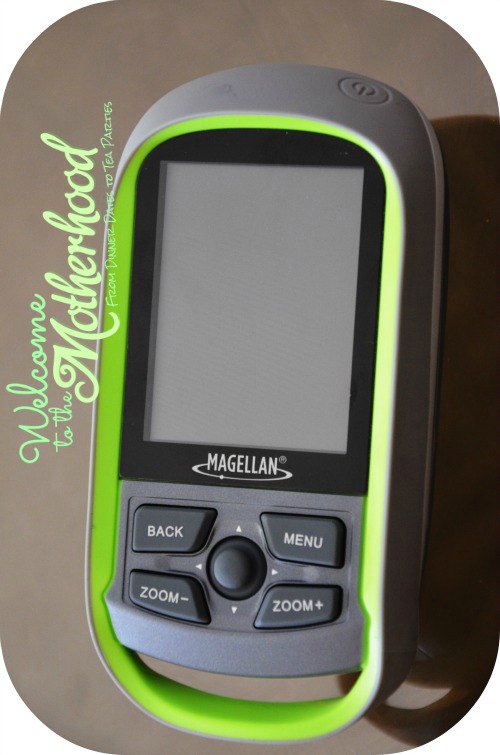 I first learned about geocaching through a friend a few years back. Not being familiar with it in the least, I thought it sounded a little juvenile at first since my friend is 30-something, single with no children and loves to go treasure hunting in his spare time. That was a presumptuous judgement on my part since I was basically knocking down something that I have never tried. Little did I know that it's an addictive and adventurous game of "hide and seek" that is enjoyed by all ages! I still haven't been geocaching before. However, it's top priority on my to-do list for the family's summer activities, especially since I now have the Magellan eXplorist GC. I also have a few geocaching date ideas up my sleeve to surprise my husband!
The Magellan eXplorist GC GPS provides a user-friendly experience that helps a novice geocacher discover the world of high-tech treasure hunting, and sophisticated features to give an experienced seeker an advantage in the field. The lightweight outdoor handheld GPS, with a 2.2-inch color daylight-readable screen, is pre-loaded with 999 of the most popular geocaches in the world, and is capable of holding 10,000 downloaded geocaches. For the first time, users can customize their eXplorist GC GPS with National Geographic TOPO! maps or DigitalGlobe satellite imagery. Magellan has also enhanced the eXplorist GC main screen with a new, easy-to-use menu of features to give users an intuitive presentation of options for navigating through geocaches, waypoints, maps and other tools.
The Magellan eXplorist GC is also pre-loaded with the world's most popular geocaches and includes a free 30 day premium membership to Geocaching.com.
Have you ever been geocaching before? If so, please share one of your favorite experiences. Also, feel free to share any geocaching tips or ideas.
Disclosure: The item(s) in this review was provided to the reviewer for keeps and the purpose of writing a review. This in no way affects the quality of the review provided. No monetary exchange occurred in exchange for the writing of the review. The views expressed in this review are strictly that of the reviewer. All reviews provided here are the work of the reviewer and remain completely unbiased.