I've always had a passion for bargain shopping: thrifting, flea markets, scouring the racks at consignment stores, and going to yard sales. My eyes instantly light up at the sight of a marked down tag or the word clearance. It would almost take an army before I'd pass up a good deal! Some of my favorite finds up-to-date include a black Rachel Pally maxi dress for $3, a black Betsey Johnson cocktail dress for $10, and a Black Halo dress for $5 – all are my favorite brands, so imagine my surprise finding these designer pieces at such shocking prices (they normally sell in the triple digits)! Plus, they were either brand new or just like new.
Carolyn Schneider, an internationally recognized global bargain shopper, found her love for secondhand shopping over twenty years ago. A self-confessed bargainista, she knows how to indulge in the world of luxury without breaking the bank, scoring Chanel jackets for just $10, and nearly new Fendi handbags bought for a tenth of the price. She has shared her shopping secrets with Lifetime TV, 700 Club, WNBC, Fox 5, and in magazine publications and newspapers around the world.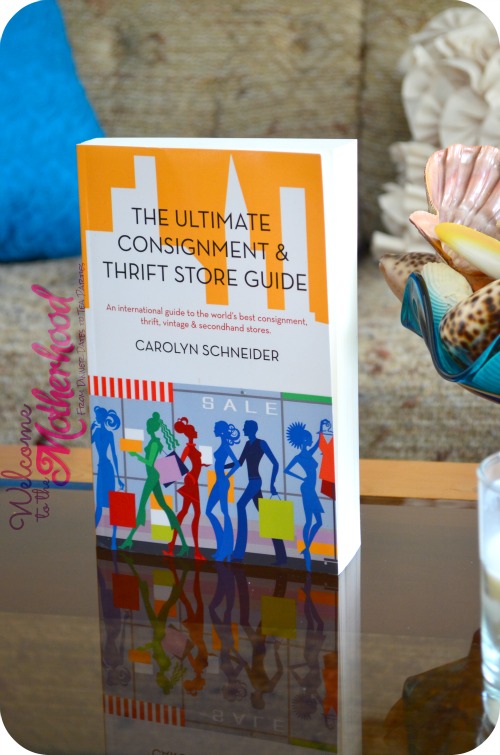 In 1997, she unveiled the first edition of The Ultimate Consignment & Thrift Store Guide, a comprehensive and international guide to consignment, thrift, vintage, and secondhand stores around the world. The revised edition features helpful tips for consignment & thrifty shopping, consigning & donating merchandise, and the latest information about the best of the best consignment and thrift stores! From the treasure trove at Encore in New York, which is the oldest consignment store in the US and where Jackie Kennedy regularly gifted her used clothing – to the glamourous Pandora in London, Schneider's expansive research will show you exactly where to shop, wherever you happen to be.
Disclosure: The item(s) in this review was provided to the reviewer for keeps and the purpose of writing a review. This in no way affects the quality of the review provided. No monetary exchange occurred in exchange for the writing of the review. The views expressed in this review are strictly that of the reviewer. All reviews provided here are the work of the reviewer and remain completely unbiased.