This post is in partnership with GUESS.
With these seemingly endless storms scurrying throughout the United States, it's almost hard for me to fathom that in a little over a week, 9 days to be exact, it will officially be spring! Winter has worn out the welcome mat, and I'm ready to shoo it out the door! I'm longing for the days to be able to enjoy the outdoors with my family by going to the park and taking quiet sunset strolls at the riverfront.
I'm looking forward to shedding these layers of clothing and wearing my favorite spring/summer dresses! Also, it's going to be fun dressing up my daughter in the bright and bold colors that are popular for spring 2013. While I love dressing up my little guy, it's so much fun dressing up girls, too – ruffles, polka dots, lace, and floral!
GUESS Kids Spring 2013 Collection perfectly captures the essence of youth and modernity with upbeat and fun colors and patterns: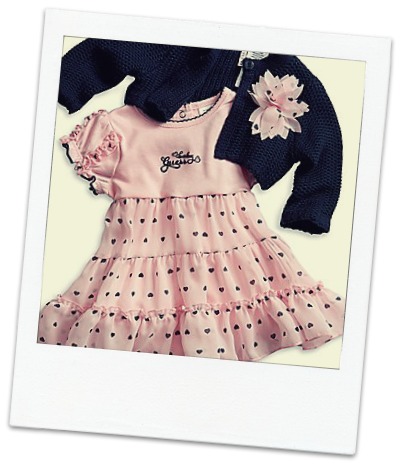 Now, this is the cutest dress for my 8 month old munchkin! It includes a knitted cardigan to match the tiny navy heart-patterned, pink chiffon ruffled skirt. You'll definitely be sure to create a little fashionista in this dress.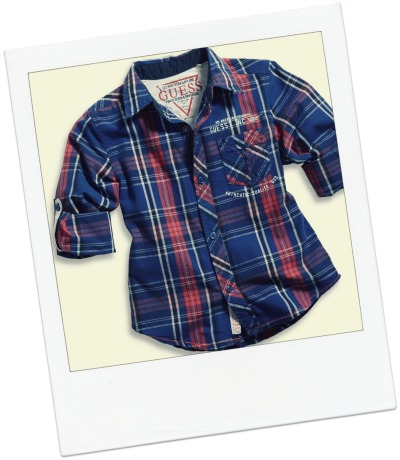 This eye-catching plaid is perfect for my 6 year old son to run around in this spring! Not only can you roll the sleeves up on the sides to create a fun and playful look, but you can also roll them down for a more formal occasion.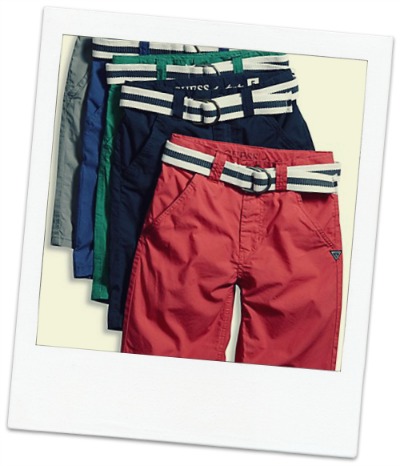 I absolutely love these new lightweight, colorful shorts for my son. They have just the right amount of pockets for him to stick all his various toys in. The best part about these shorts is that it includes a removable striped woven belt. What an amazing deal!