The Sunshine When She's Gone, Thea Goodman's debut novel, is the story about John and Veronica. They're faced with challenges that practically every new parent(s) will endure during the first 6 months: the mother's raging hormones and sleep deprivation.
Not many are prepared for the mental fatigue, stress, and irritability that caring for a newborn can cause. All of this can lead to relationship adjustments, even causing some couples to drift apart instead of strengthening their relationship, due to the high demands of caring for an infant.
One briskly cold January morning, John is determined to let his wife catch up on much-needed rest. So, he spontaneously ventures out into lower Manhattan with the baby for a weekend in the Caribbean. It wasn't a kidnapping and he wasn't leaving his wife. He just wanted to spend quality time with his daughter, while also giving his wife a break. Veronica rises from her blissful slumber, feeling rested for the first time in nearly a year. She not only feels fantastic, but she decides to spontaneously venture on a city adventure of her own.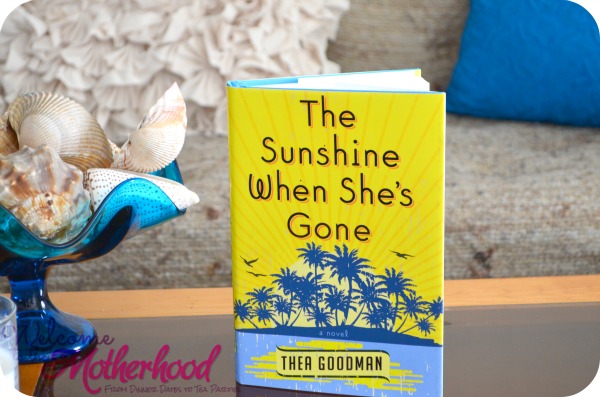 Candidly bold, with a delightful touch of humor, The Sunshine When She's Gone, alternates between the couple's point of view, before and after Clara was born.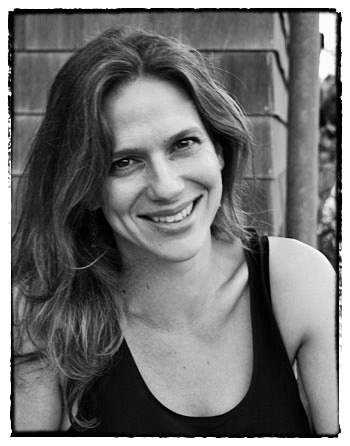 Thea Goodman, author of The Sunshine When She's Gone, has received the Columbia Fiction Award, a Pushcart Prize Special Mention and fellowships at Yaddo and Ragdale; her short stories have appeared in several journals, notably New England Review, Other Voices, and Columbia. Born in New York City, she studied at Sarah Lawrence and earned her MFA from Brooklyn College, CUNY. She has taught writing at The School of The Art Institute of Chicago and lives in Chicago with her husband and children.
"Thea Goodman's astute debut novel poses the question, What if you were to step out of your imbedded life? And her discerning mind answers it with a tale of Manhattanites more inextricably bound together than they might imagine." – Susan Minot, author of Evening
"From its first alarming domestic scene to its far-from-inevitable, unbearably true conclusion, The Sunshine When She's Gone is a faultless portrait of a marriage in crisis and the precarious paths we all must take to keep our lives in balance. Ever been in love? This book will shake you, jolt you, jar you, and wake you up to life." – Patrick Somerville, author of The Cradle and This Bright River
"Thea Goodman has made something I would've thought impossible: an edge-of-your-seat narrative about parenting a small child. Her emotional investment in her characters is complete as they confront each other, themselves, and the heavy weight of new love." – Nell Freudenberger, author of The Newlyweds
Disclosure: The item(s) in this review was provided to the reviewer for keeps and the purpose of writing a review. This in no way affects the quality of the review provided. No monetary exchange occurred in exchange for the writing of the review. The views expressed in this review are strictly that of the reviewer. All reviews provided here are the work of the reviewer and remain completely unbiased.
Prize(s): One winner will receive a copy of The Sunshine When She's Gone.

The giveaway will conclude on March 20th.