Hearts is an ethical-fashion brand that offers consumers beautifully designed bags and accessories that are fashion forward and socially conscious. Their diversified pieces are influenced through each global and USA based artisan's culture and their natural resources. Design styles range from vintage to cultural to modern influences. Each piece is made with people and the planet in mind. Additional collections for men, children, and a future women's line are planned for the latter part of 2013.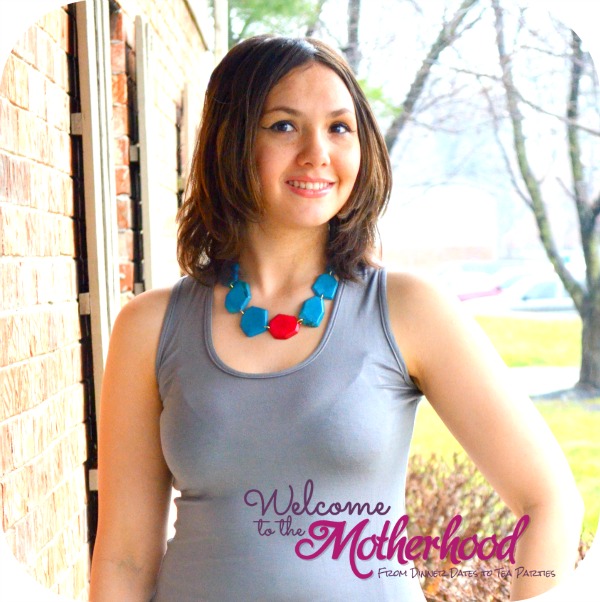 The Pop Color Tagua Stone Necklace ($88.20) is a statement necklace that features deep turquoise and pink tones. It is composed of tagua nut (also known as vegetable ivory or its less known scientific name: Phytelephas Aequatorialis Macrocarpa), an eco-friendly alternative to ivory or plastic, which is a seed derived from the tagua palm or ivory-nut palm that hails from the tropical forest of South America, mainly Colombia, Ecuador, and Venezuela.
I opted for this particular necklace, because turquoise is one of my favorite colors since it is a serene, soothing, and sophisticated color. I personally believe that turquoise is an all season color that will never go out of style. It complements a little white dress, minimalistic blouse, or tan during the summer, and it brings a burst of color to any outfit during cold weather when everyone else is wearing plain jewelry and dark colors. When wearing it for the first time, I chose to wear it with my steel grey Kristen Jones NYC Tank Top ($45), and I love how the colors balanced out…for grey is known to be a moody color, while turquoise is an energizing color!
Pinterest | Facebook | Twitter | Google+ | Instagram | Fancy | YouTube
Disclosure: The product(s) in this review was provided to the reviewer for keeps and the purpose of writing a review. This in no way affects the quality of the review provided. No monetary exchange occurred in exchange for the writing of the review. The views expressed in this review are strictly that of the reviewer. All reviews provided here are the work of the reviewer and remain completely unbiased.