I always wanted to make homemade food, but I thought the time and expense would be more trouble than it was worth. So I relied on already prepared baby food, which can get pretty costly as the months go by and the baby's appetite gets bigger. I wasn't keen on buying store bought baby food since it lacks the essential nutrients and vitamins, due to the sterilization process they go through to obtain a longer shelf life (up to two years!) – this even goes for organic baby food!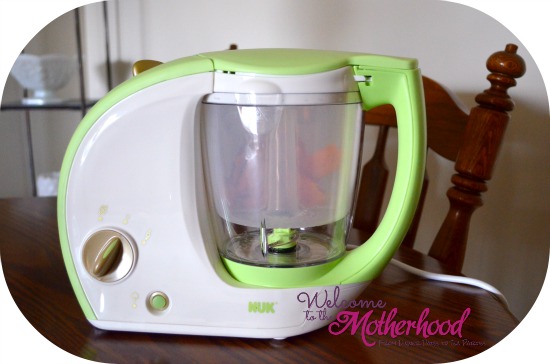 I didn't know how inexpensive and painlessly easy it was to make homemade baby food until I was recently introduced to the FreshFoods Cook-n-Blend Baby Food Maker. It is perfect for parents who want to control ingredients in their baby's food, especially if they're wanting to avoid added salt or sugar, food allergies, or preservatives.
This is why NUK USA and Annabel Karmel, UK's leading expert and best selling author on baby food and nutrition (she has written 17 books!), launched a line of ingenious solutions for parents to create and store homemade baby food. Not only is it less costly than buying prepared baby food, but it will encourage the baby to get used to foods your family eats regularly. One downside is that it can take time in preparing, depending on what you create, but it will definitely be worth it in the end!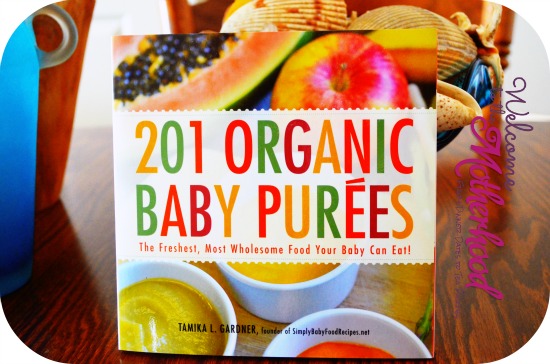 Since my daughter loves sweet potatoes, I sifted through the recipe book that came with the baby food maker, but it didn't have a simple sweet potato recipe (just three recipes that included sweet potatoes as one of the ingredients). Therefore, I glanced at a homemade baby food recipe that I already had, the 201 Organic Baby Purees: The Freshest, Most Wholesome Food Your Baby Can Eat! by Tamika L. Gardner, and I found the perfect recipe – Simply Sweet Potatoes. Finding a recipe may have been simply easy, but unscrewing the water reservoir and getting the top off the FreshFoods Cook-n-Blend Baby Food Maker to put in the ingredients was quite a job! Once I got those "jobs" accomplished, everything became easy peasy!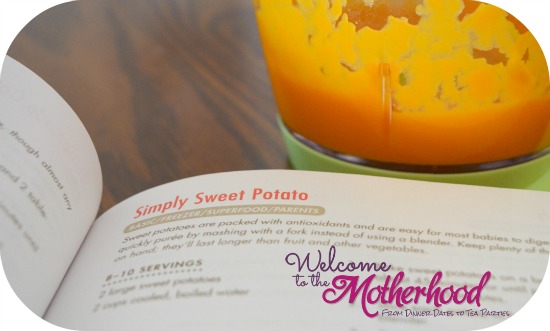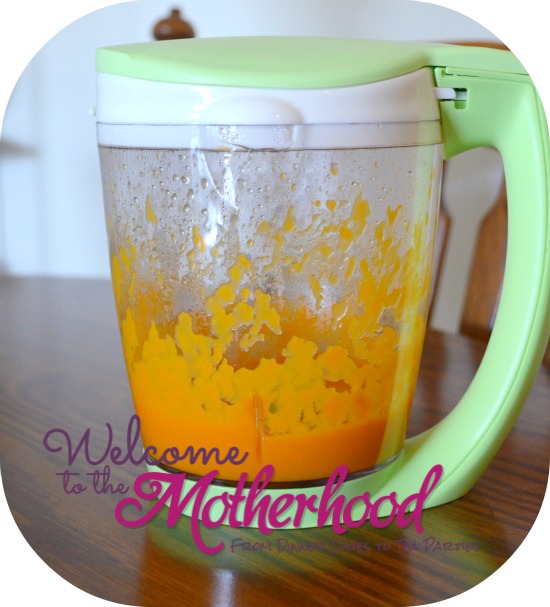 Noteworthy Features
• Dual-action function steams and blends food for quick, nutritious meals in
two easy steps
• Healthy steam cooking helps preserve vitamins and minerals
• Makes up to four meals at a time with large 32 oz bowl
• Double steamer basket separates food to help preserve flavors
• Beeps and stops automatically when ready
• With two texture options–smooth or chunky–you can use it for years as it
grows with your child
• Dishwasher safe and easy to clean
• Includes bonus smoothie blade so the whole family can enjoy
• Includes free recipe book with meal ideas from world-famous child nutrition expert, Annabel Karmel
The FreshFoods Cook-n-Blend Baby Food Maker sells for $99.99, but for a limited time, a $20 coupon is available. Also, you can connect with NUK USA via Twitter and Facebook.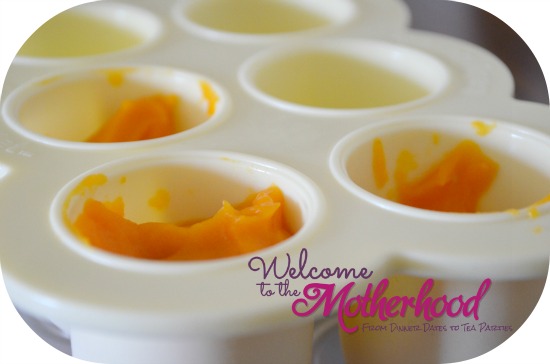 Disclosure: I received this product for free from the sponsor of the Moms Meet program, May Media Group LLC, who received it directly from the manufacturer. As a Moms Meet blogger, I agreed to use this product and post my opinions on my blog. My opinions do not necessarily reflect the opinions of May Media Group LLC or the manufacturer of the product.