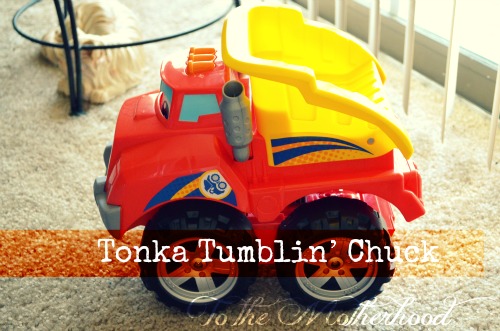 Boys will enjoy flippin', tumblin' fun with the Tonka Chuck & Friends Tumblin' Chuck Dump Truck ($39.99). It has the ability to react to your child's style of playing by playing games and tricks, such as doing somersaults. He has over 80 phrases and sounds!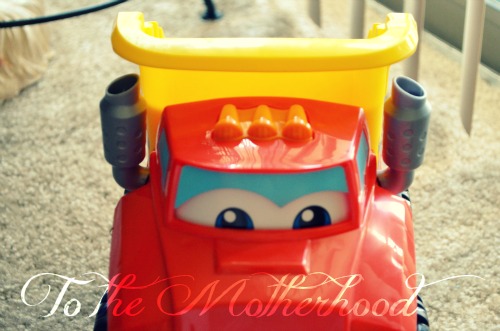 Tumblin' Chuck notices when your child is done playing, so he will go to sleep to extend battery life. Simply tickle him or press his lights to wake him up and start the fun again!
Tumble Time: The truck flips over and over!
Turbo Time: The truck revs his engines and shifts into turbo mode. Move him forward fast to activate!
Workout Time: The truck does push-ups, sit-ups, and dump truck jumping jacks!
Boomerang Time: Roll the Tumblin' Chuck truck backward. He somersaults back toward you!
Load-Up Time: See how much the Tumblin' Chuck truck can hold!
Tickle Time: The truck laughs!
Roll-Along Song Time: The truck hums a song for a musical tune-up! Roll him to start the song. He'll change the speed of his tune based on how fast he's rolling!
Disclosure: The item(s) in this review was provided to the reviewer for keeps and the purpose of writing a review. This in no way effects the quality of the review provided. No monetary exchange occurred in exchange for the writing of the review. The views expressed in this review are strictly that of the reviewer. All reviews provided here are the work of the reviewer and remain completely unbiased.