Two-time Olympic gold medalist and skateboard champion Shaun White has partnered with D6 Sports to create his own action sports product line, Shaun White Supply Co. (SWSC). SWSC creates, produces and delivers authentic products at the highest specs at price point. Available now at select retailers, Shaun White Supply Co. offers a product line that includes skateboards, BMX bikes, stunt scooters, protective gear, ramps, rails, and other various products. Any of the products would be the ultimate gift for the action sports enthusiast, or someone just getting their feet wet. Every product has been rigorously tested, changed and tested again until Shaun and his team felt the SWSC standards were met. It was important to White that not only could SWSC's products be used by him in competition, but that they could also be used by youth and beginners.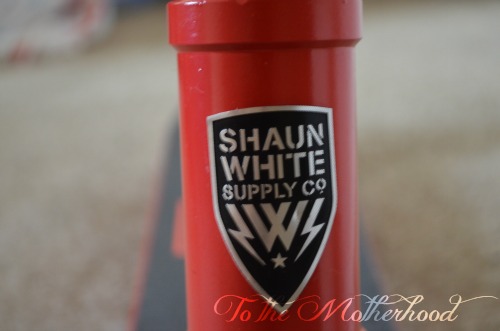 Prize(s): One winner will receive a Shaun White Supply Co. Hero Stunt Scooter (a $99.97 value).
This giveaway will conclude on December 15th.
Shaun White Supply Co. provided the prize for my consideration, as well as any prize provided as part of a contest.