Melissa Costello, Culinary Nutritionist, Wellness Coach, Karma Chow Founder and Celebrity Chef, makes it easier than ever to look great and eat healthier in the New Year with her new book, The Karma Chow Ultimate Cookbook. With the holidays approaching, Melissa's book makes a great gift for family and friends who want to look their best in 2013. With the foreword written by celebrity fitness guru Tony Horton, who not only endorses her recipes but loves them, he credits Melissa's food with giving him the fuel he needs to sleep well, heal his body and generally perform better.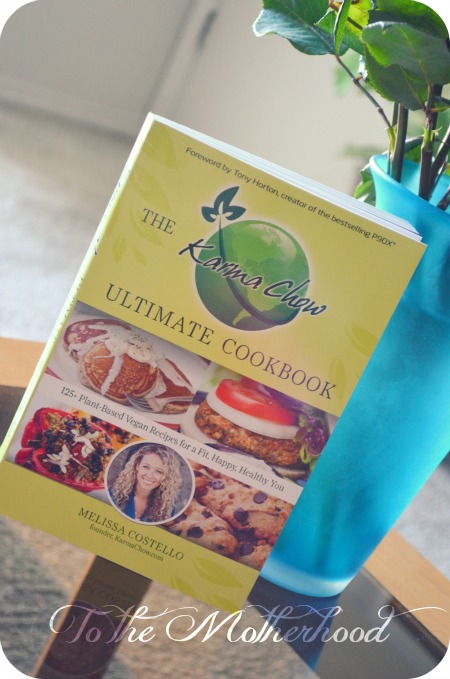 I don't particularly eat junk food, even though I do have a fondness for baked sweets (i.e. cookies and pie) every now and then, but I do have some strong goals for 2013. That is to eat healthier, exercise on a regular basis, and cook more often rather than eat out, which can be costly! Needless to say, The Karma Chow Ultimate Cookbook came at the perfect time!
This cookbook is filled with dairy and animal-free appetizers and desserts, breakfasts, and dinners, as well as holiday and company-worthy menus. Recipes include Roasted Butternut Squash Soup, Strawberry Crème Mousse with Pistachio Nut Topping, Brownie Bites, Cardamom Chocolate Chippers (a Tony Horton favorite!), Enchilada Casserole with Ranchero Sauce, Stuffed Mushroom Poppers, to name a few. One doesn't have to be a strict vegan to enjoy this cookbook. It's a winning recipe for success for anyone looking to transition to a healthier way of life!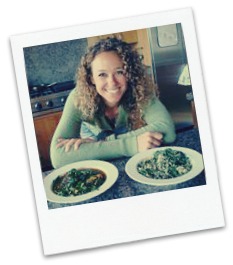 About the Author: Melissa Costello, founder of Karma Chow and creator of The Vital Life Cleanse, is the personal chef to celebrity fitness guru Tony Horton, creator of the highly popular workout system, P90X®. A Certified Nutritionist and wellness coach, Melissa is constantly finding creative ways to keep Tony and her many other clients happy, fit, and healthy through a whole foods, plant-based way of life. She works one-on-one with clients as well as leads thirty-day food-based cleanses with large groups, teaching them how to implement changes in their diet that will last a lifetime as well as offering skills on how to relate to food differently. Melissa was featured on TV Guide's Secrets of the Hollywood Body as well as CNBC's How I Made My Millions with Tony Horton.
Disclosure: The item(s) in this review was provided to the reviewer for keeps and the purpose of writing a review. This in no way effects the quality of the review provided. No monetary exchange occurred in exchange for the writing of the review. The views expressed in this review are strictly that of the reviewer. All reviews provided here are the work of the reviewer and remain completely unbiased.