All new moms can attest that day-to-day post bringing baby home forces us to make some major life changes. If there is ever a time to overhaul your fitness and beauty routine, it's during that crucial first year. [
Read More
]
All new moms can attest that day-to-day post bringing baby home forces us to make some major life changes. If there is ever a time to overhaul your fitness and beauty routine, it's during that crucial first year. While you might not be rocking a perfectly coiffed blowout, here are a few "miracle" products from our favorite beauty brands, and tips from celebrity fitness expert Will Torres to look and feel your very best.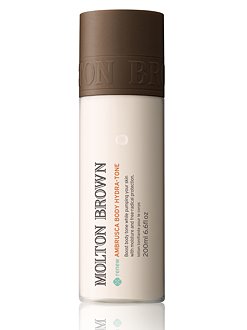 The Renew collection deeply cleanses and improves skin tone with antioxidant, free-radical protection and firming properties derived from Ambrusca grape leaf extract. Ambrusca Body Hydra-tone uses Moroccan argan tree extract to help tone and firm the skin and is perfect for moms-to-be post delivery!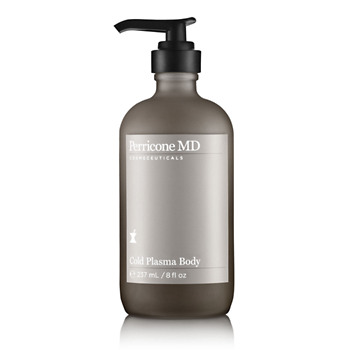 Designed to sculpt, define and tone your skin, this cream-based serum drenches your skin with essential hydration and key nutrients. Perfect for moms post delivery that may have dehydrated and sagging skin, Cold Plasma Body minimizes the appearance of cellulite and works wonders on the décolletage area, legs, and body.
At-Home, Simple Workout to Shape Legs and Abs with NYC's Will Torres
Reduce stress and anxiety, boost that metabolism, and increase self-esteem with these easy-to-perform moves.
Split Squats
1. Start with feet in a staggered position with one leg in front of the other.
2. Lower back knee towards the ground with 80% of weight in the front leg.
3. Pause at the bottom and return to top
Plank with Knee Check
1. Begin in a High Plank position with arms straightened directly under the shoulders – the legs must be fully extended.
2. Tighten the stomach and tighten the glutes.
3. Drive the hands into the ground to better stabilize.
4. Bend the right knee to the side and bring to the elbow.
5. Pause for a second then place the foot back to the starting position.
6. Repeat on the left side.
Butterfly Sit-Ups
1. Lay on your back with the souls of the feet together and your knees out.
2. Reach your hands over your head, tighten your stomach and sit all the way up and keeping that diamond formation, reach past your toes.
3. Lay all the way back touching the floor behind your head with your hands and then sit back up.