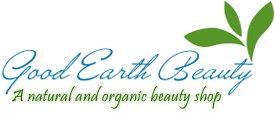 Good Earth Beauty offers natural and organic products that are good for the whole family, including bambino and Fido! Their brands include 100% Pure, skinnyskinny, Weleda, Trillium Organics, Honeybee Gardens, Jason, Kiss My Face, Deep Steep, Derma E, California Baby, Beaute Mineral Cosmetics, Aura Cacia Aromatherapy, to name a few.

$5 flat rate shipping in the USA. Orders of $50 or more ship free every day! Most orders ship via USPS or UPS within 2 business days. Express shipping options are available at checkout.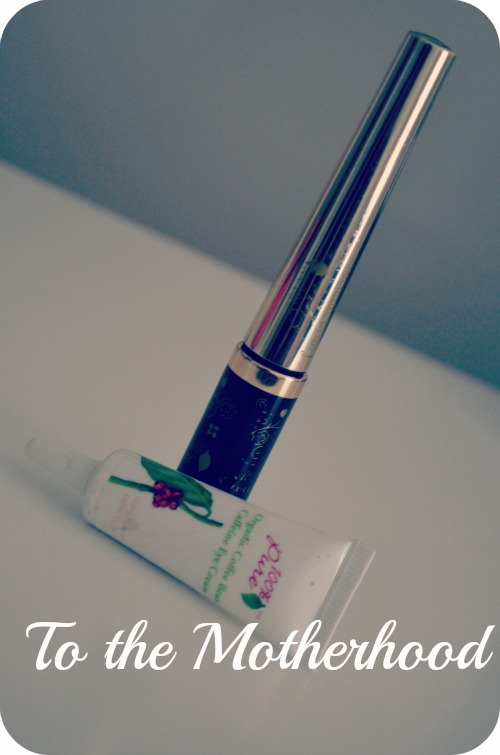 I'm no stranger to 100% Pure, so I can proudly say that they're one of my favorite organic and natural brands. True to name, their products are 100% pure, meaning no harsh chemicals or synthetics – just fruit oils, fruit pigments, and other ingredients that are good for the skin.
Good Earth Beauty kindly sent me the Eye Cream Coffee Bean Caffeine ($9.50 – $16.50) and the Eye Liner Liquid in Blackberry ($14.99) to test out.
Both came at a perfect time, especially the eye cream since I've been in the dire need of a good eye cream to diminish the appearance of dark circles. This eye cream is everything I look for in an eye cream – it's natural, organic, budget-friendly, doesn't sting or burn when applied around the eye area, and dark circles pull a disappearing act, even though it does take time. This why I took time in writing my review, because I've learned that most skincare products take weeks, even months before you'll be to see the results. Also, I'm not a coffee drinker, but I love the smell of the eye cream. It smells just like coffee, which is a great way to "wake up" tired eyes.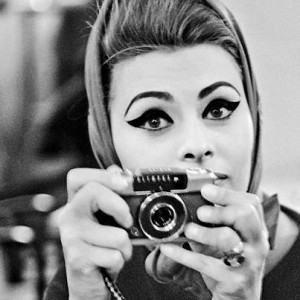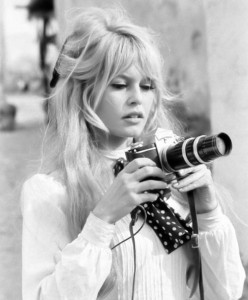 I recently read an article stating that the cat eye look is purring its way back with a vengeance, which I find a bit surprising since it has been my signature look for years. I believe that it's a look that will never go out of style. It originated in the Ancient Egypt culture, but became an iconic look in the 50s – from the next door neighbor to classic stars, such as Audrey Hepburn, Elizabeth Taylor, Brigitte Bardot, and Sophia Loren. Even Don Draper's wife, Megan, on Mad Men, has embellished her 60s regalia with the iconic look that's reminiscent of the stars of the heyday. And let's not forget about Amy Winehouse (RIP) and Dita von Teese! One can easily see why women love this look – it is dramatic, yet mysterious and sophisticated.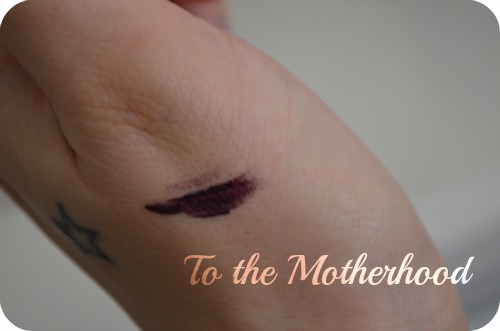 I'm very selective about liquid eyeliner, but I really like the 100% Pure's Eye Liner Liquid (Blackberry). I like that it's not smudging (it does flake a little as the day goes on, which is expected) in the least. My only complaint is since the eyeliner is creamy, it gets thicker as time goes on, which makes it a little difficult to make a fine, smooth line at times.
Prize: One winner will receive 100% Pure Eye Liner Liquid in Blackberry and Eye Cream Coffee Bean Caffeine from Good Earth Beauty.
The giveaway will conclude on November 10th.
Disclosure: The item(s) in this review was provided to the reviewer for keeps and the purpose of writing a review. This in no way effects the quality of the review provided. No monetary exchange occurred in exchange for the writing of the review. The views expressed in this review are strictly that of the reviewer. All reviews provided here are the work of the reviewer and remain completely unbiased.