This post is in partnership with Louisville Zoo. Meals and tickets were provided. All opinions and photographs are my own.
Wild Lights at the Louisville Zoo is an annual event that transforms the zoo into a magical experience! This year, they have returned with all-new lanterns from around the world illuminating the pathways and animal exhibits. Featuring thousands of enormous, handcrafted, silk-covered lanterns with more than 50,000 LED light bulbs, Wild Lights is the largest lantern festival in the region. The event is a great way to enjoy the beauty of the zoo after dark.
Wild Lights Around the World at Louisville Zoo
---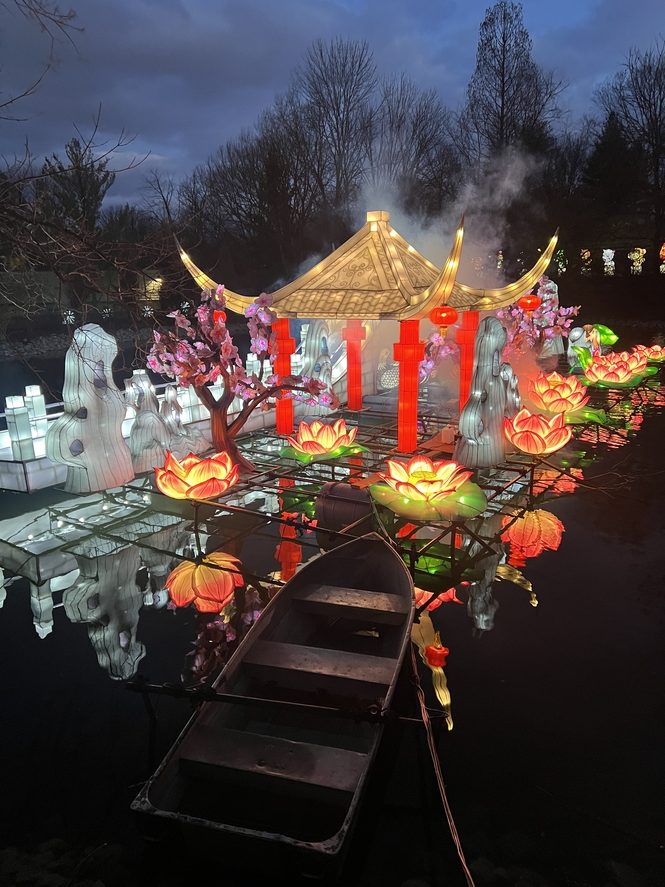 The event runs from March 10th – May 31st, 2023. During this time, the zoo stays open late, allowing visitors to experience the magic of the lantern lights. The lights are placed throughout the zoo, creating an atmosphere that is sure to put a smile on the face of visitors of all ages.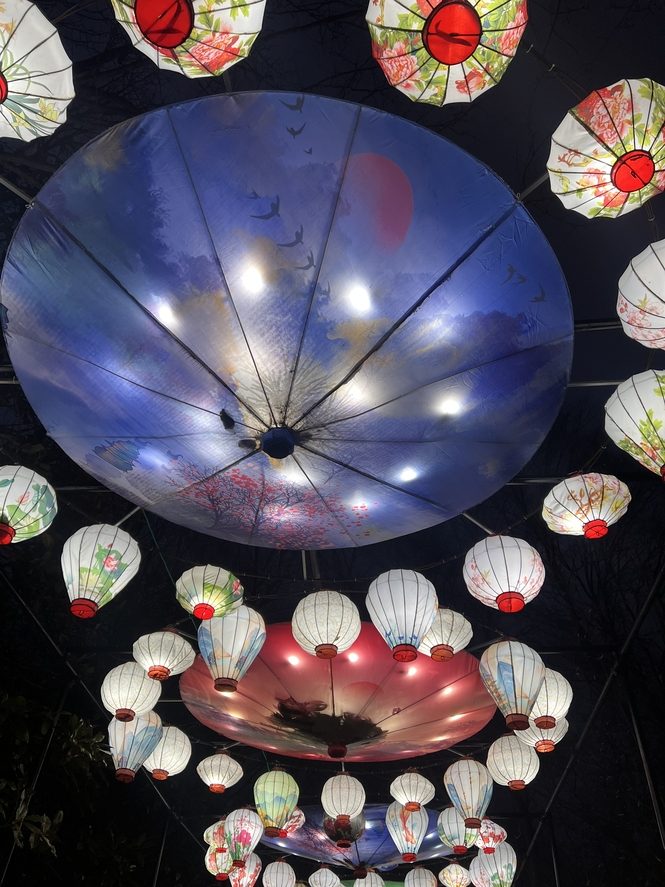 One of the highlights of Wild Lights is the chance to see the animals in a different light. Many of the animals are more active at night, and visitors may see behaviors they wouldn't normally witness during the day. For example, nocturnal animals such as owls and bats are more active and visible during the event. Visitors can also see the zoo's famous big cats, including lions and tigers, prowling around their enclosures under the glow of the lights.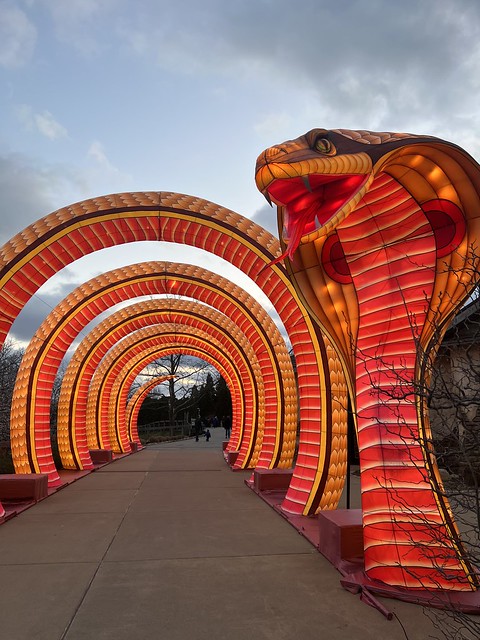 In addition to the animal exhibits, there are many other attractions throughout the zoo during Wild Lights. There are archways illuminating the way on a magical journey encompassing famous landmarks, flora, and fauna of six continents. They have displays of everything from the Leaning Tower of Pisa to the Sydney Opera House and the Hall of Supreme Harmony to the Great Sphinx of Giza. Throughout the event, there are also live performances and entertainment.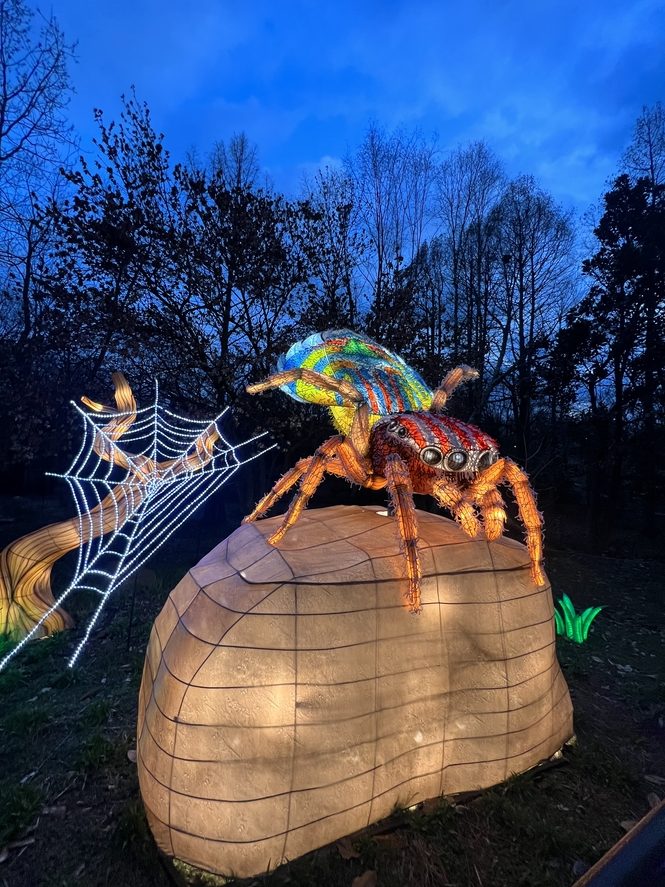 Wild Lights at the Louisville Zoo is not just a fun event for visitors, but it also serves an important purpose. The event helps to raise funds for the zoo's conservation efforts and animal care programs. By attending Wild Lights, visitors are directly supporting the zoo's mission to protect and conserve wildlife and their habitats.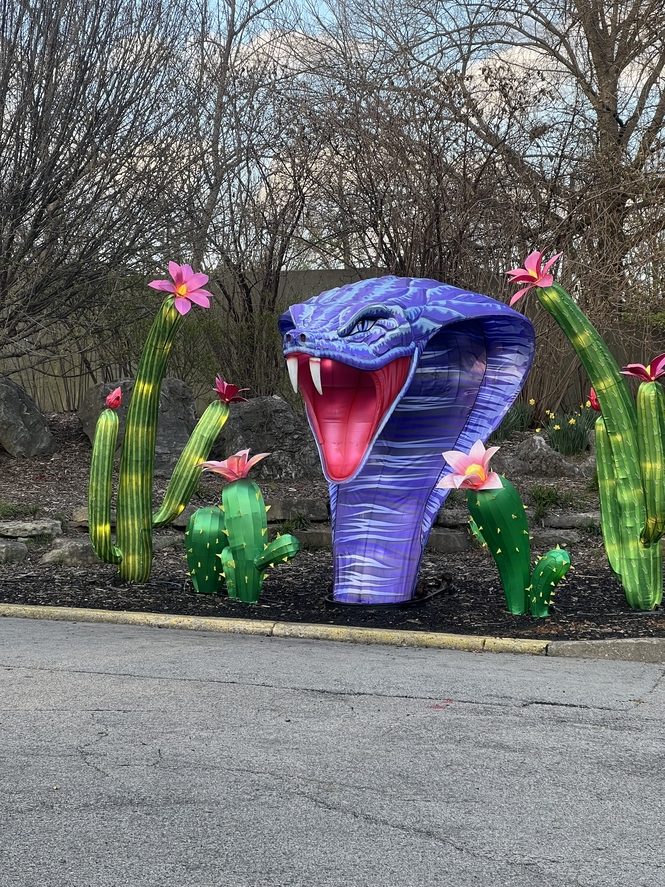 Overall, Wild Lights at the Louisville Zoo is a magical event that is not to be missed. From the beautiful lights to the performances, there is something for everyone to enjoy. Whether you're a local or a visitor to the area, this event is a great way to support a good cause at the same time. Between now and May 31st (at 6:30 PM; Thursday – Sundays), you'll be able to see the all-new displays at Louisville Zoo.