This post is in partnership with Ekrin Athletics.
Are you tired of living with chronic muscle pain and soreness? Do you spend hours each week stretching and foam rolling, only to find temporary relief? If so, you may benefit from investing in a massage gun like the Ekrin B37. In this review, we'll explore the benefits of using a massage gun and why the Ekrin B37 Massage Gun ($229.99) stands out as an excellent option.
First, let's talk about what a massage gun is and how it works. A massage gun is a handheld device that delivers rapid, percussive pulses to your muscles. These pulses stimulate blood flow and help to release tension and tightness in your muscles. Massage guns are commonly used to help alleviate soreness, stiffness, and pain caused by exercise, injury, or everyday stress.
One of the primary benefits of using a massage gun is that it can help to speed up the recovery process after a workout. By increasing blood flow to the muscles, massage guns help to flush out metabolic waste and reduce inflammation. This can help to reduce soreness and stiffness, allowing you to recover faster and get back to training sooner.
Revitalize Your Muscles with the Ekrin B37 Massage Gun
---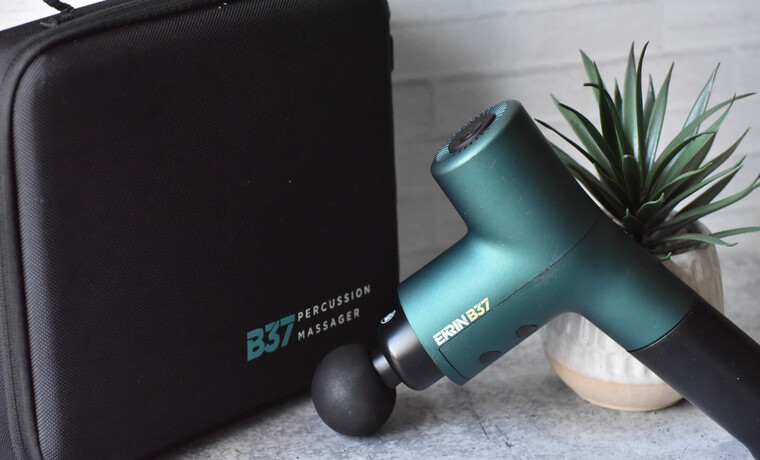 Massage guns can also be useful for targeting specific areas of the body that are prone to tightness and tension. For instance, if you spend long hours sitting at a desk, you may experience tightness in your neck and shoulders. By using a massage gun to target these areas, you can help to release tension and alleviate pain.
Now, let's talk about the Ekrin B37 and why it stands out as a great massage gun option. One of the standout features of the EKRINB37 is its powerful motor, which delivers up to 56 pounds of force. This means that it can penetrate deep into your muscles to target knots and tightness that other massage guns may not be able to reach.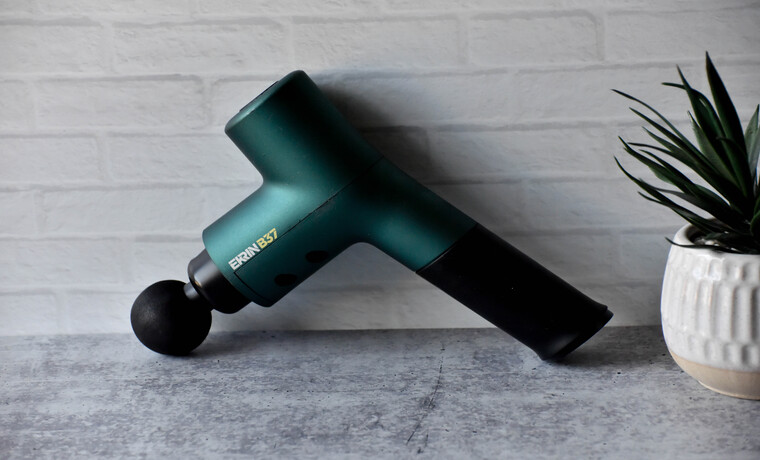 The Ekrin B37 also comes with six different attachments, each designed to target specific areas of the body. This includes a large ball for large muscle groups, a small ball for pinpointing specific areas, a cone for deep tissue massage, a fork for targeting the spine, a flat head for larger surface areas, and a bullet head for deep muscle penetration.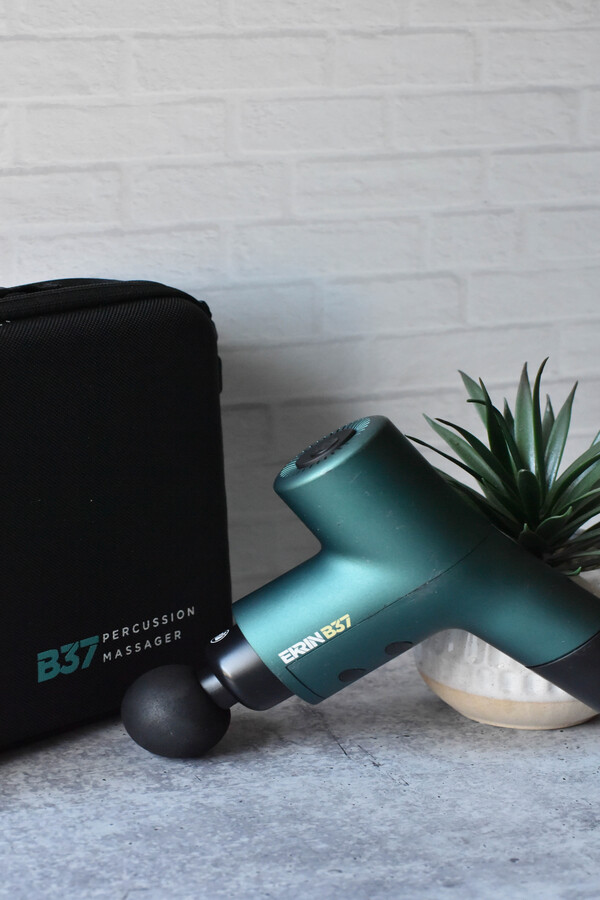 In addition to its powerful motor and versatile attachments, the B37 Massage Gun from Ekrin Athletics is also designed for comfort and ease of use. It features an ergonomically designed handle and a lightweight, compact design that makes it easy to use for extended periods of time.
Overall, if you're looking for a powerful, versatile massage gun that can help to alleviate muscle pain and soreness, the Ekrin B37 is an excellent option. Its powerful motor, versatile attachments, and comfortable design make it a standout choice for anyone looking to take their recovery to the next level.