Harassment, especially against women and children, is a serious issue that should never be taken lightly. Unfortunately, the Warrick County Sheriff's Department seems to have a problem with taking harassment seriously, as evidenced by my family's personal experience with a neighbor who has been harassing us for almost a year now.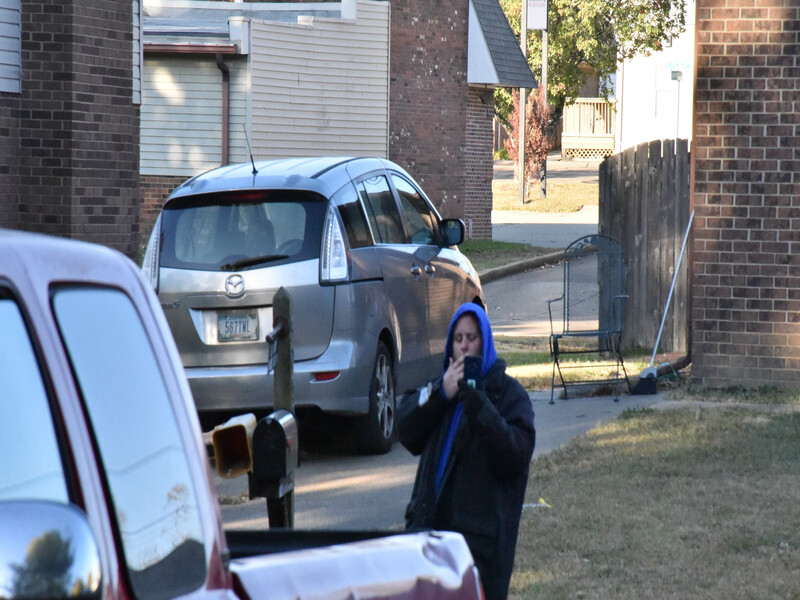 It all started when our neighbor Kenny Branson began making inappropriate comments about my daughter last summer. You can read the full story of how Kenny Branson from Newburgh, Indiana (formerly Evansville, IN) has done everything within his power to terrorize my family. He has done everything from calling me racial slurs and derogatory names to stalking and using any device (i.e. Alexa speaker, security camera, cell phone, etc) as a form of harassment.
At first, we tried to ignore it, but the situation escalated to the point where Kenny Branson began to stand outside my daughter's bedroom window at 4 AM. We could clearly see him, but we couldn't call 911 right away since he was using a cell phone jammer. It wasn't before long that he started making threats of violence against me and my 10-year-old daughter. He even went so far as to tell her, via his security camera, that he was going to smash her face in as she was walking down the street with her friend.
The Warrick County Sheriff's Department's Failure to Protect Women and Children
---
We immediately contacted the police, hoping that they would take our concerns seriously and intervene to protect our family from this mentally disturbed individual. However, we were met with disappointment when the police declared that the neighbor's threats were simply an exercise of his freedom of speech. To add insult to injury, one officer, Deputy Mike Backer, got upset when my husband confronted the neighbor about his behavior.
It's deeply concerning how Backer declared harassing my daughter as freedom of speech. Such behavior is not only threatening but also traumatizing for a young child. It is unacceptable that law enforcement officials do not recognize the gravity of such behavior and take appropriate measures to ensure the safety of the citizens they are meant to protect.
What is even more disturbing is the fact that when my husband confronted the neighbor, Mike Backer got upset. This behavior is contradictory to the role of law enforcement officials, who are meant to maintain law and order and ensure that citizens are safe. It is essential that they remain impartial and do not let personal feelings or biases influence their actions.
Moreover, the fact that Deputy Mike Backer (source 14News) himself has had legal trouble raises questions about his credibility and suitability as a law enforcement officer. He was arrested for public intoxication, criminal trespassing, and disorderly conduct at Stoners Bar in Boonville, Indiana, yet somehow he's still able to be part of the sheriff's department. This situation highlights the prevalence of white privilege, where certain individuals are allowed to get away with misconduct or illegal behavior simply because of their race or social status.
Harassment and White Privilege
---
It's unacceptable that someone who has been arrested for violent behavior is still able to hold a position of authority and power within law enforcement, while innocent individuals are left to deal with the consequences of harassment and threats.
It is crucial that law enforcement agencies take harassment seriously, especially when it is against women and children. The trauma caused by such behavior can have long-lasting effects on the mental and emotional well-being of the victims. Furthermore, law enforcement officials must remain impartial and unbiased in their actions and not let personal feelings or prejudices influence their behavior.
Harassment is never acceptable, and it's the responsibility of law enforcement to protect citizens from harm. When law enforcement fails to take harassment seriously, it sends a dangerous message that this behavior is acceptable and that victims have no recourse. It's time for the Warrick County Sheriff's Department to step up and take action to protect the community it serves. Law enforcement agencies need to take harassment seriously and ensure that all citizens are treated equally and fairly, regardless of their race or social status.