This post is in partnership with Novica.
One of my favorite online destinations for unique, unusual, and unexpected gifts is Novica. Not only their items are unique, but they're beautifully well made and handcrafted by artisans all over the world. Novica has a massive online catalog yet they make the shopping experience even more enjoyable with Gift Finder. This section is narrowed down by gender, recipient, price range, and types of gifts. They also go above and beyond by offering gift wrapping on most items and including a card that gives you insight about the artisan. Sometimes, the artisan will add a personal touch to the gift by sending a handwritten note to the recipient.
Unique Gifts at Novica
---
I recently moved and I have been in midst of decorating my new home. Some of the rooms perfectly convey everything I love about the bohemian mindset: an appreciation for color, art, creativity, contrasts, adventure, travel, above all, the unconventional freedom that it entails. Colors like green exude a natural charm. It's also one of the most invigorating yet serene colors. That's why I couldn't help but purchase the Handcrafted "Fantastic Frida" Frida Kahlo Colorful Ceramic Decorative Plate ($47.99).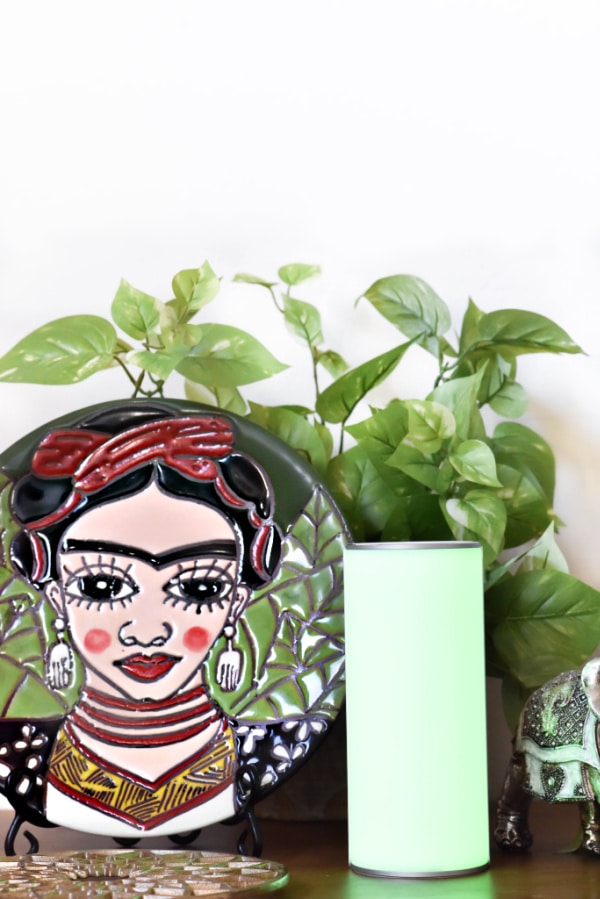 Designed by Mexican artisan Maria Isabel Cruz, this beautiful plate is made using the centuries-old dry rope technique, in which a wax mixture is applied to the outlines of the image or motif prior to glazing. The wax mixture creates a barrier that keeps the different fill colors in the design separate during firing, before burning off to reveal the blackened ceramic beneath. The plate can be hung on a wall for display via the nylon cord on the back.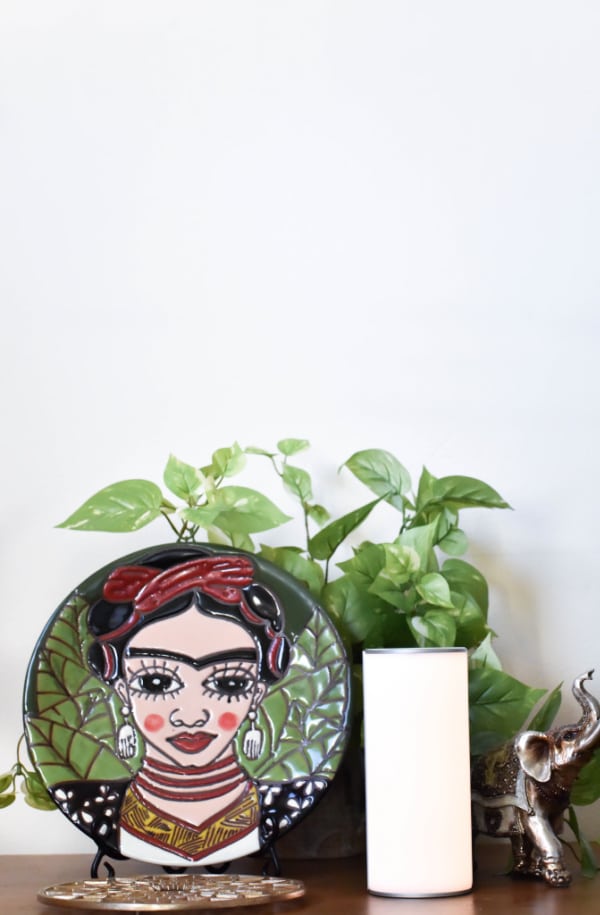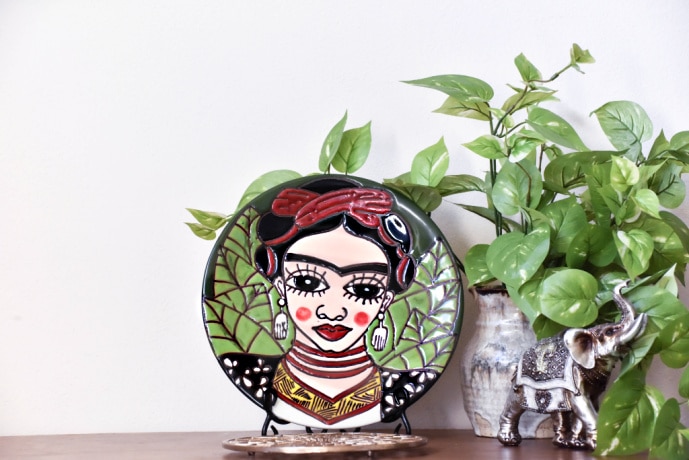 Maria perfectly captures the Talavera technique in her high-fired pieces, transmitting a painting into a simple piece that is full of vibrant colors. Her full collection can be seen here.
Word from the Artist: Maria Isabel Cruz
I want to characterize my work as a different way of presenting Talavera, giving it an abstract touch that is filled with color, imbuing each piece with a more profound message. My designs touch the tradition of Mexico, its mysticism, and its beautiful animals.

Dolores Hidalgo is very rich in the Talavera technique. This gave me a great advantage in learning. The materials that we work with are ceramic and enamels, and the forms for the base. The key was practicing over and over again. Discipline is the key to any dream.

I feel great gratification each time that a piece is sold. That is when I talk about the piece they like, which encourages me to create more colorful and unique designs.
As lives and livelihoods have changed this year, Novica has renewed their belief that a better world begins with simply looking after each other. Many artisans have turned their talents to making cloth masks to support themselves and their families during this global crisis. You will be amazed by their collection of face masks — masks that give back. The fabrics, colors, designs, and inspired messages will let you put your best face (mask) forward as we walk, work, and live through the next few months together.
Giveaway
One winner will receive a $50 gift card to spend at Novica.