This post is in partnership with Infamous Swim.
Infamous Swim is a popular swimwear brand that has been making waves in the fashion industry for several years now. The brand is known for its high-quality swimwear that is designed to provide comfort, style, and functionality. With a wide range of swimwear styles and designs, Infamous Swim has become a go-to brand for women who want to look and feel their best while enjoying their time at the beach or by the pool.
One of the things that set Infamous Swim apart from other swimwear brands is the attention to detail that goes into the design and construction of each piece. The brand uses only the highest quality materials to ensure that its swimwear is durable, long-lasting, and able to withstand the rigors of regular wear and tear. Additionally, the brand offers a variety of styles to suit different body types and preferences, including one-piece swimsuits, bikinis, and high-waisted bottoms.
Making Waves with Infamous Swim
---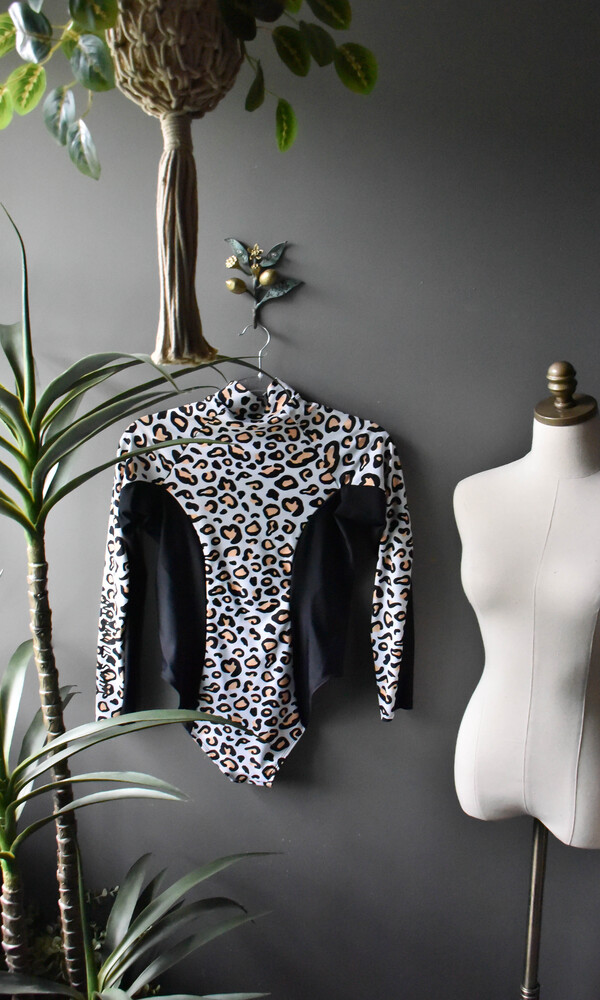 Another great thing about Infamous Swim is the variety of prints and colors available. From classic black and white to bold and bright patterns, there is something for everyone. Experience the perfect combination of sun safety and style with the Blake Surfsuit ($169; as shown in the Safari Leopard print). This swimsuit not only provides full upper body sun protection, but also accentuates the feminine form and exudes glamour. You can confidently enjoy the sun all summer long while feeling supported and sexy. Plus, there's a matching option for your little one to join in on the fun! The brand also offers a variety of sizes, making it easy for women of all shapes and sizes to find the perfect swimsuit.
In terms of customer service, Infamous Swim is top-notch. The brand has a responsive and helpful customer service team that is always willing to answer questions and help customers find the right swimsuit for their needs. Additionally, the brand offers free shipping on all orders over a certain amount, making it easy and affordable to shop online.
Overall, Infamous Swim is a fantastic brand that offers high-quality, stylish swimwear for women of all shapes and sizes. With a wide range of styles, prints, and colors to choose from, as well as excellent customer service, it's easy to see why this brand has become so popular in recent years. If you're in the market for a new swimsuit, Infamous Swimw is definitely worth checking out.