Summer is officially here, and we all know what that means - time for a vacation filled with relaxation, sunbathing, swimming, wandering through the small stone-patted streets, and oh, my favorite - trying new flavors, aromas, and nuances! And you know where you can find all that intertwined into a combination that will seduce all your senses? In Croatia!
Summer is officially here, and we all know what that means – time for a vacation filled with relaxation, sunbathing, swimming, wandering through the small stone-patted streets, and oh, my favorite – trying new flavors, aromas, and nuances! And you know where you can find all that intertwined into a combination that will seduce all your senses? In Croatia!
Croatia is known for its nature, breathtaking sights, and amazing coast with more than 1000 islands! But besides that, it has quite interesting and versatile cuisine. Since the Croatian coast is really favorite among the tourists and visitors, I wanted to present you some of the Croatian classic summer dishes which are a must during the summer. And don't worry – Istria and Dalmatia are known for their light, fresh, and tasty Mediterranean cuisine which is perfect for those hot summer days. But before we get into that, let's talk about the basis of Croatian cuisine!
Versatile & Delicious: Classic Croatian Summer Cuisine Menu
When it comes to Croatian cuisine, it is often referred to as heterogeneous. It combines different cuisines of the world since it was influenced by many civilizations, cultures, and countries throughout the past.
Due to that, Croatian cuisine combines a little bit of everything – its continental parts have mostly been influenced by Austro-Hungarian and Turkish cuisines, while on its coast, we can find influences by ancient, Illyrian, Mediterranean, Italian, French, Hungarian, and Austrian cuisines. All those influences present the basis of Croatian cuisine. Croats then took the basis and roots and built amazingly versatile cuisine which is today known as the Croatian traditional cuisine and heritage.
But, since summer is here, we are going to focus on the cuisine of the Croatian coast and islands because there, you can find tasty, light, and summer-perfectly-refreshing dishes which will be your ideal match after all day of sunbathing, swimming, and exploring new cities.
Croatian coast and islands are known for their usage of simple, everyday, and fresh ingredients. But despite that, their dishes are enriched with beautiful flavors, amazing aromas, and outstanding nuances! Are you ready for this gastronomy adventure? Let's go!
Pasta
If you visit Istria, you must try their famous homemade pasta. Istrian pasta is not only a true summer delicacy but an all-year-round delicious specialty! One of the most famous pasta there is called fuži. This pasta resembles small flutes, and it has a small hole in the middle in order to beautifully combine with the sauce.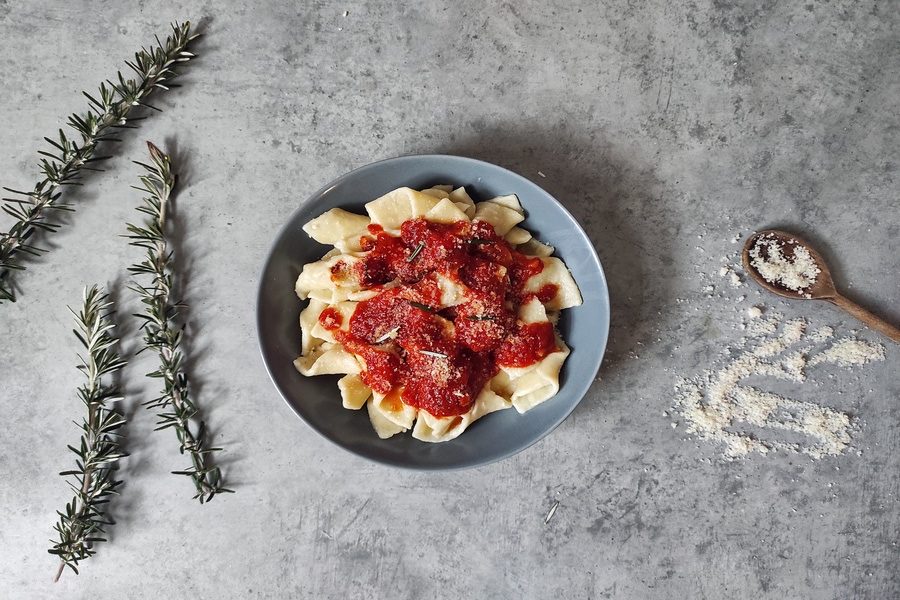 Fuži is usually served with different types of sauces, meat, fish, or seafood, and it is prepared to be light and delicious, so it is perfect for those hot summer days. Besides fuži, you can try other types of Istrian pasta too – pljukanci, pasutice, makaruni, ravijoli, fidelini, and others. The selection is quite rich and – tasty!
Risotto
Mediterranean cuisine is known for its delicious combination of seafood, and one of the most popular dishes in Dalmatia is certainly risotto! This specialty can be prepared white or black and most often with different types of seafood or shells.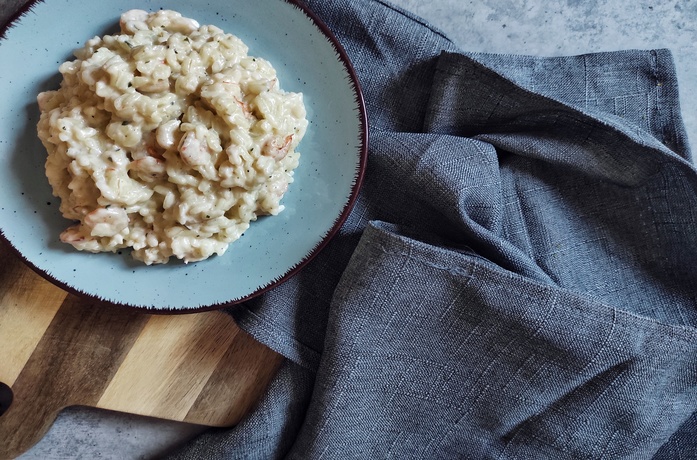 White risotto is usually prepared with prawns. This dish is quite creamy and delicious, and it brings the best aromas and nuances from the sea depths. It is made of rice and prawns and cooked in white wine which certainly gives a nice touch to its final flavors.
Black risotto is quite a delicacy too – this creamy dish is made with rice and cuttlefish which gives the rice that characteristic black coloring. The dish is also made with a touch of wine – the chefs usually add a few drops of Prošek, a Dalmatian dessert wine that beautifully combines with the flavors of the sea.
Octopus Salad
Is summer really summer without tasting octopus salad? Well, not in Croatia! This dish is a must – it presents a cold salad made of octopus, potatoes, garlic, olive oil, and classic seasonings. The recipe may vary from one restaurant to the other, but all of them have one thing in common – salad is refreshing and light, while all the ingredients create an amazing harmony of flavors and aromas!
Komiška Pogača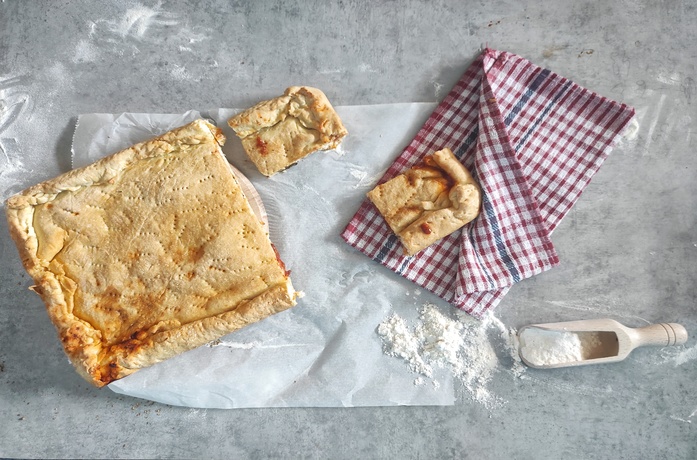 For simple, fresh, and delicious Mediterranean aromas, you need to try komiška pogača. This dish is a trademark of the island of Vis (along with a similar specialty called viška pogača) and it presents a homemade dough with a filling made of tomato sauce, salted anchovies, onion, olives, oregano, and olive oil. All those ingredients are beautifully combined into an extraordinary palette of Mediterranean flavors. Quite perfect for the summer!
Soparnik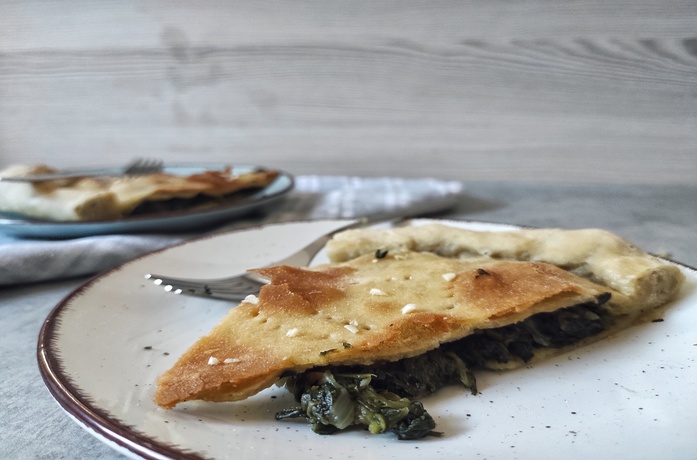 Soparnik awaits you not on the island, but in Dalmatian Poljica, also called Imotski Poljica. This dish is simple and tasty, and it is a great nutritious specialty because its main ingredient is chard. Soparnik is a homemade pie coated with olive oil and garlic, and with a filling made of chard, onion, and parsley. The final flavors of this pie are quite seductive!
Grilled Fish
Of course, Mediterranean cuisine on the Croatian coast and islands needs to include grilled fish. This dish is equally prepared in restaurants and at home because it presents a truly delicious (and traditional) delicacy. Croats prepare almost every type of fish on the grill – from sardines, saithe, and tuna, to mackerel, sea bream, and groupers. Each fish comes with its own unique flavors, but all of them hide nice and crispy skin combined with juicy and delicious meat. Grilled fish is usually served with potatoes and vegetables.
Arancini & Limuncini
Simple, tasty, and traditional – arancini and limuncini are a must during your visit to Dalmatia! Arancini present dried orange peel and limuncini are dried lemon peel, while both of them are coated with sugar. The sweetness beautifully combines with the bitter skin of these Mediterranean flavors and thanks to that, they are a great afternoon snack!
Rožata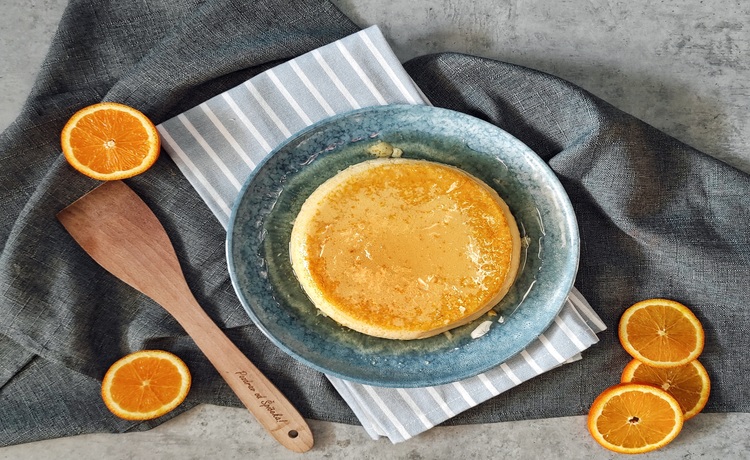 Do you know why this dessert is a must? Because it is elegant, glamorous, delicious, simple, light, and refreshing! Rožata is a classic Dalmatian pudding with caramel dressing. It offers a nice harmony of vanilla flavor, orange peel, rose brandy, and caramel! It is served cold, and it will seduce you with its rich flavors and nuances!
Kroštule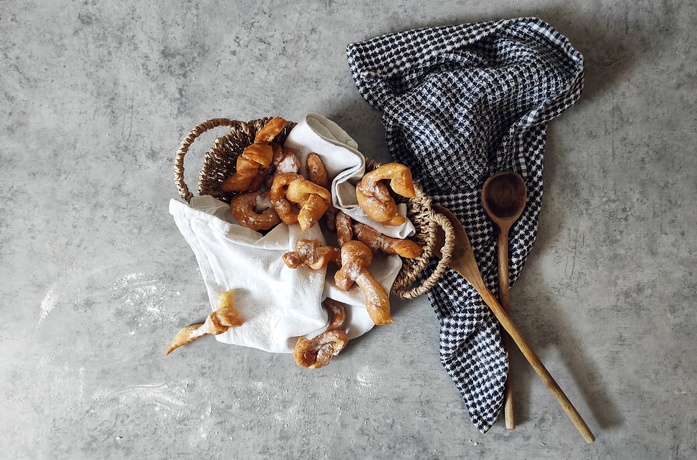 Crunchy, tasty, and coated with powdered sugar – kroštule is a classic Dalmatian dessert which you will find on probably every other street food cart, especially during fisherman's night! Kroštule is small and has a knot-shaped body. Every Croatian island prepares them by the traditional recipe but each and every one of them adds something different, some new ingredient, a little bit of this, and a little bit of that. Thanks to that, you'll probably never try the same kroštule twice!
Mandulat
Mandulat or bademovac is a simple dessert – it presents 2 wafers and in-between is a tasty mixture made of sugar syrup with almonds. Quite simple, but rich in final flavors, mandulat is a great summer snack perfect in the combination with coffee or tea, as well as a delicious snack for a picnic or during your sunbathing ritual!
Pasta, seafood, fish, vegetables, and sweet nuances for the end – all these ingredients are the key basis for that classic Croatian summer menu. These delicious dishes can be found in probably every restaurant on the Croatian coast and islands.
The dishes are simple and delicious, easy and refreshing – exactly what your body needs during another hot summer. Play with different flavors and interesting combinations of aromas, explore traditional cuisines, and modern recipes, and I'm certain that you'll have an amazing summer vacation!
Of course, make sure to consume enough liquid too – each of the mentioned dishes is even more beautiful in combination with a suitable drink such as indigenous wine, natural juice, or simply water (especially in the combination with sunbathing and snacking!). But don't worry about that – the chefs will definitely recommend you the best food and drink combination, so just enjoy all the new flavors and seductive aromas!
Guest Contributor: Ana Cerovski
---
Ana Cerovski is a foodie, journalist, and Senior Writer at KitchenToast.