This post is in partnership with Cask & Kettle.
Move over, mimosa! Keurig-brewed spiked coffee is the star of Sunday brunch. Cask & Kettle will turn your Keurig coffee maker into a bartender, making hot cocktails as simple as brewing a cup of coffee. These ready-to-drink hot cocktails are ideal for that difficult-to-shop-for person or anyone looking to relax with a smooth, aromatic beverage that can be prepared in seconds. With four distinct alcoholic coffees and a spiked dry cider, you can give your single-serve coffee machine a new lease on life. Each coffee pod is made of liquid rather than powder and contains Temperance Distilling liquor.
Cask & Kettle: Hot Cocktails for Your Keurig
---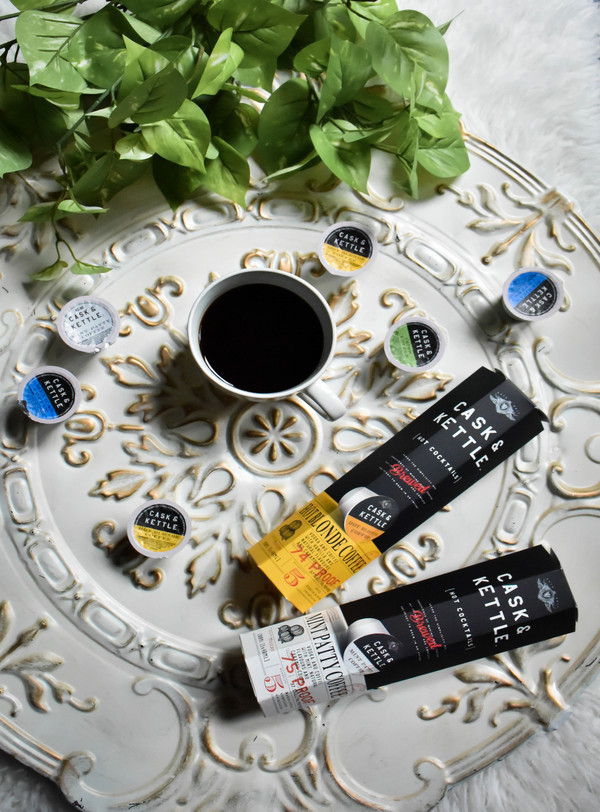 With a buttery caramel roast and the right touch of Irish Whiskey, the Irish Coffee clocks in at 76 proof. At 74, 76, and 50 proof, the Minty Patty Coffee, Blonde Roast, and Spiked Dry Cider are blended with vodka. At 60 proof, the Mexican Brew has a mild agave flavor of silver tequila blended with deeper flavors of roasted coffee. While these pods are perfect for the Keurig, their versatility is endless! For example, combine your Cask & Kettle Irish Coffee with vanilla ice cream and chocolate syrup, then top with whipped cream and your favorite toppings to make a delicious Irish Coffee parfait. The range of creations you can concoct is limited only by your imagination!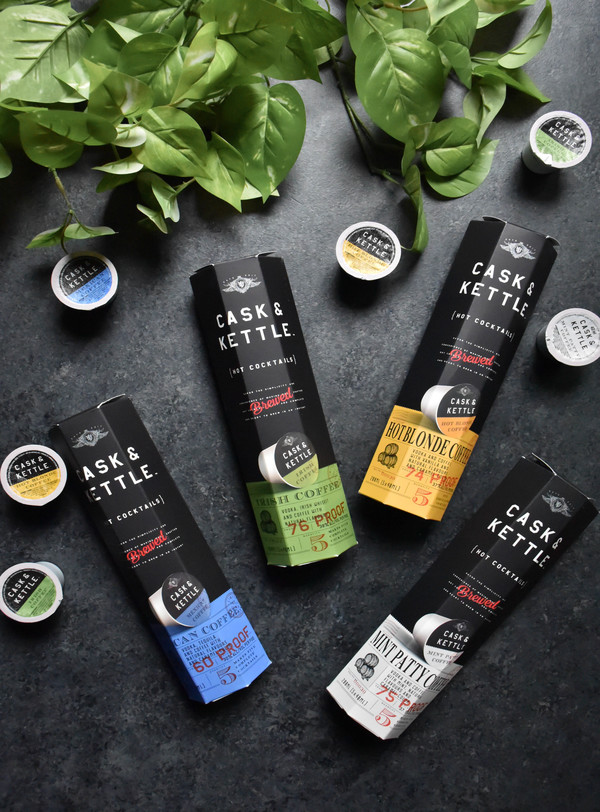 Each cocktail contains about one ounce of alcohol, as well as enhanced flavor, for a strong drink. These pop-and-go pods are available at a variety of locations across the United States, as well as online, but they only ship to a few states. Each flavor contains five pods for $14.99. Cask & Kettle offers $9.99 shipping on orders of 4 or more with code HARDKPODS or Free Shipping on orders of 12 or more with code HARDCOFFEE at the online checkout.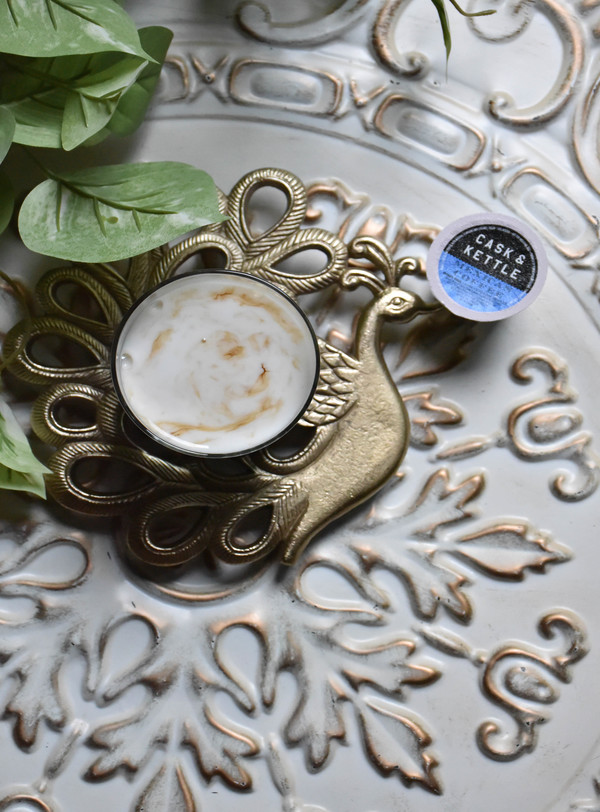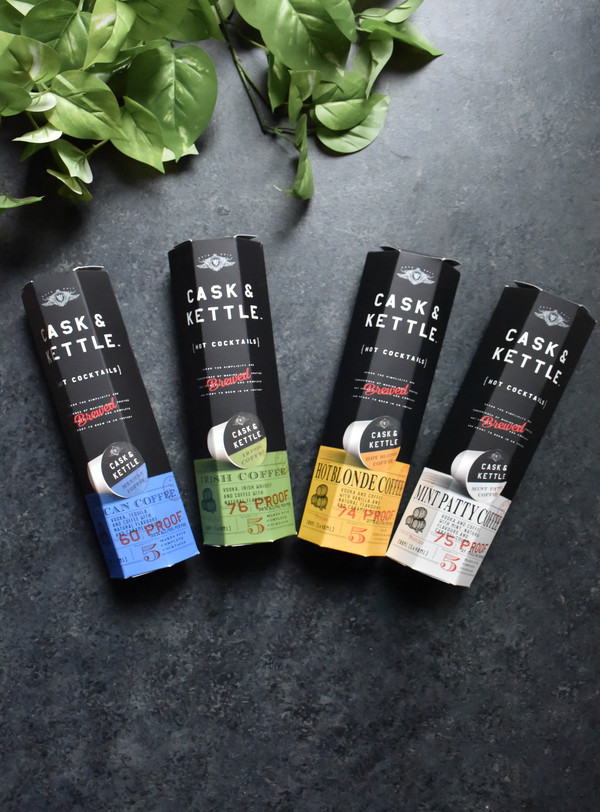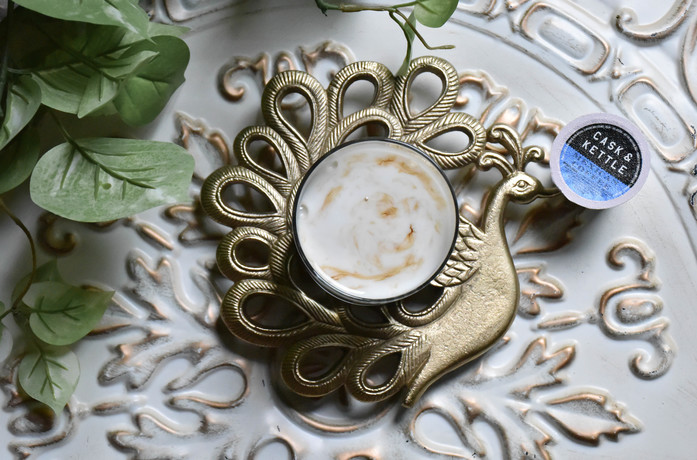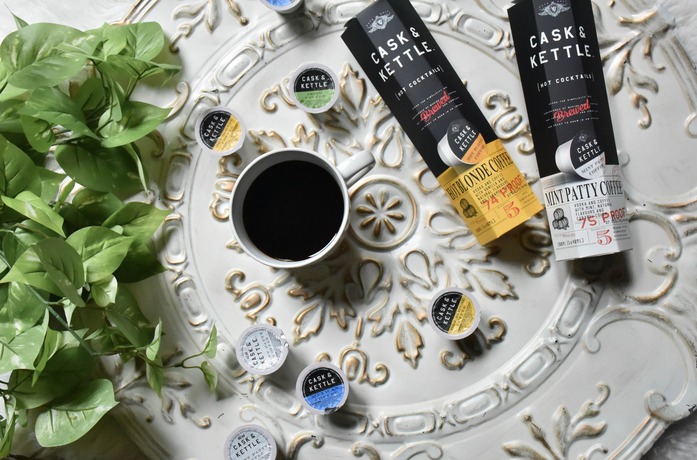 Support this woman-owned and operated business by connecting with them via Facebook and Instagram.