CBD may seem like one of those trendy wellness buzzwords that are thrown around quite frequently, but did you know that it was first discovered in 1940? Today, CBD is beneficial for everything from anxiety and insomnia to curbing nausea and promoting cardiovascular health.
This post is in partnership with Pure CBD Vapors.
CBD may seem like one of those trendy wellness buzzwords that are thrown around quite frequently, but did you know that it was first discovered in 1940 by Dr. Roger Adams and his team at the University of Illinois? Dr. Roger Adams was also the first researcher to be able to identify THC. In addition, he won a patent for his method of isolating CBD in 1942.
Were you aware that cannabinoids are naturally made by our bodies? It was 25 years later after Dr. Roger Adams' when another doctor, Dr. Lisa Matsuda, learned that we all have an endocannabinoid system. However, if your body lacks a sufficient amount of Omega-3 fatty acids, it may not be able to create the right amount of endogenous cannabinoids on its own. That's where CBD oil comes in!
My curiosity was piqued a few years ago when wellness blogs like Well+Good and MindyBodyGreen started praising about the positives benefits CBD oil provided. I have never been the type to jump on board with any wellness trend, but it would be hard for me to call CBD a passing trend. CBD is beneficial for everything from anxiety and insomnia to curbing nausea and promoting cardiovascular health. With CBD, I feel grounded and less anxious. I also often find myself sleeping better at night. Recent research supports this, suggesting that CBD can help relieve certain sleep disorders. A 2019 review of studies found that cannabinoids, including CBD, can reduce sleep disturbances as well as sleep latency.
CBD oil is so popular these days and for the right reasons! So, what exactly is CBD oil, why is it beneficial for us, and how do we choose the right kind?
What is CBD and CBD Oil
---
Cannabidiol is a phytocannabinoid present in the Cannabis sativa flower. There are many plants and naturally occurring substances that produce CBD. As described above, CBD is also created by the human body. CBD supplements are extracted from the Hemp plant and may come in the form of isolated CBD or CBD Hemp full spectrum plant oils.
Cannabinoids and Your Body
---
The human body produces cannabinoids and has receptors for them throughout the whole body. The nervous system contains two main types of cannabinoid receptors. The CB1 receptors are located in the central nervous system composed of the brain and spinal cord. The CB2 receptors are in the peripheral nervous system and organs. Hemp mostly has non-THC cannabinoids, including CBD, CBN, and other phytochemicals that have a nutritive effect. These also contribute to stabilizing mood, inflammation, immunity, sleep, appetite, nervous system, hormones, and metabolism.
Choosing the Right Kind of CBD Oil
---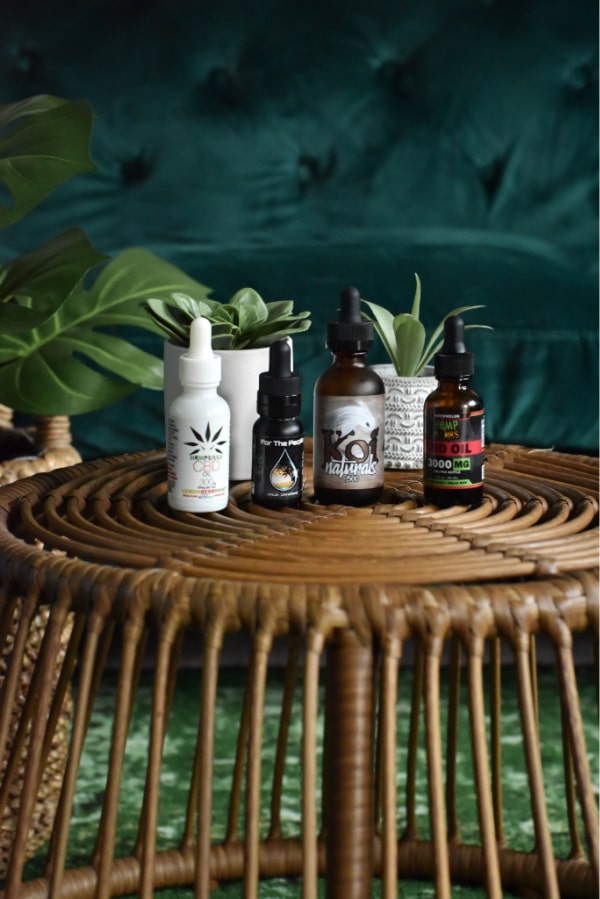 Companies that offer CBD products are a dime a dozen these days and new ones are seemingly popping up on a daily basis, but Pure CBD Vapors is worth checking out! Pure CBD Vapors have been offering the highest quality of CBD products since their inception in 2014. They have a vast selection of CBD products from world-class brands that meet or surpass their rigid vetting process. Whether you prefer gummies or oral tinctures, you can rest assured that the products contain the purity and potency of cannabinoids that are advertised!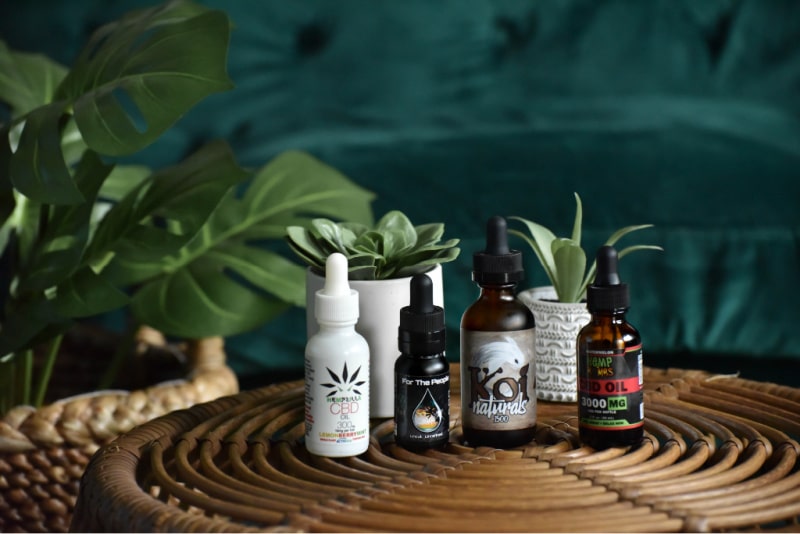 I recently received a variety of CBD products from Pure CBD Vapors! This included the Hempzilla CBD Honey Sticks, Hempzilla CBD Oil Tincture (Strawberry Lemonade; 300 mg), Hempzilla CBD Dog Treats, Hempzilla CBD Gummies (10 mg), CBD For The People CBD Oil (Raw Peppermint; 600 mg), Koi CBD Hand & Body Lotion, Koi CBD Gummies (20 Gummies; 10 mg each), Koi Naturals Infused with Koi PRIZM© CBD Oil (1,500 mg), Americana Sport Full Spectrum CBD Rub/Salve (125 mg), and Hemp Bombs Watermelon CBD Oil (3,000 mg).
As I have mentioned, I became interested in CBD after learning how beneficial it is for stress and anxiety as well as a few sleep issues. I have had anxiety since I was a child. I try to stay away from allopathic treatments (i.e. conventional medicine) as much as I can, especially since I find that natural methods have a tendency to work better in my favor. I'm not dismissing conventional medicine since I know what works for me may not work for others and vice versa. However, CBD is one of the products that help reduce my anxiety while providing stress relief!
My All-Time Favorite CBD Products
---
CBD For the People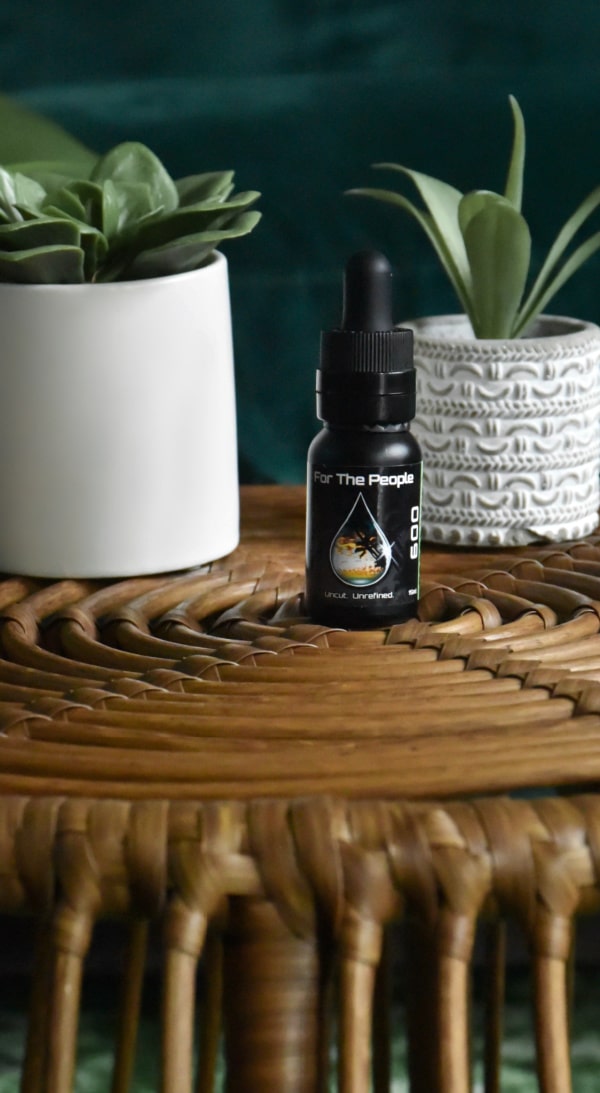 Looking for a tincture that gives you everything you could possibly want out of the hemp plant? CBD For the People 600mg 15ml CBD Oil (sublingual) is an oral tincture with a higher potency level and one of the cleanest formulas that we've ever come across. It contains MCT oil and raw hemp extract. Plus, that hemp is full-spectrum so you'll get the full variety of hemp compounds with every dose. Choose from a wide range of terpene profiles to select the strain that best suits your needs.
Koi CBD Gummies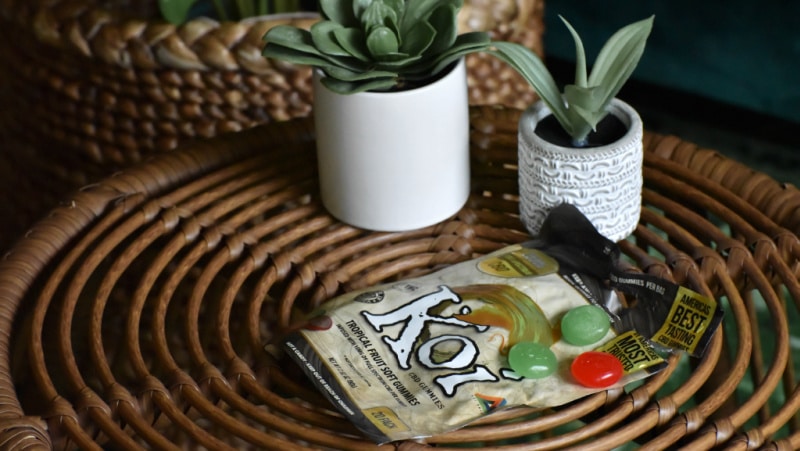 Koi CBD Gummies (Tropical Fruit; 10mg CBD per Gummy) is simply paradise in a Bag! Enjoy a Tropical Burst of Lime, Tangerine, and Acai Pomegranate in every Gummy.
Unlike most companies who use a spray-on CBD method for their gummies, Koi opted for a different approach, using a 3-step (mixed + rolled out 3 times) process to guarantee their CBD is evenly distributed throughout each gummy. They believe this process provides a higher quality for a more consistent product.
Hempzilla CBD Oil Tincture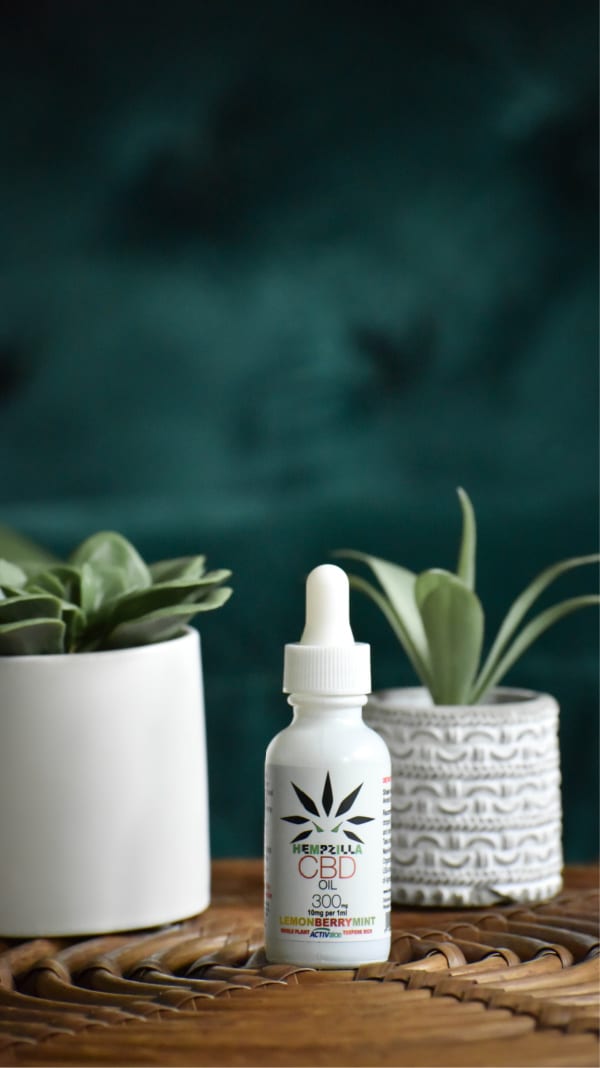 Every Hempzilla CBD Oil Tincture contains a proprietary blend of American grown phytocannabinoid-rich hemp CBD oil with no detectable traces of THC. It's then infused with their finest hemp seed oil, fractionated coconut oil, and the most superior essential oils on the planet. Their high-quality ingredients are just one of the reasons that Hempzilla has the reputation of having the best overall quality products, best-tasting products, and the product that provides that highest success rates in the industry.
Hempzilla's Honey Sticks are infused with potent, organically-grown CBD. These honey sticks are a great all-natural way to take your daily dose of CBD on the go! Enjoy it directly or mix it into your favorite cup of tea.
Hemp Bombs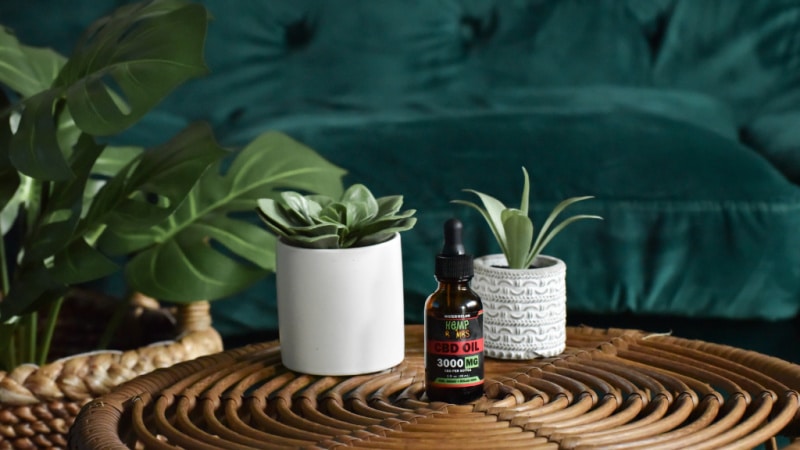 Packaged in a 30ml dropper bottle for convenient dosing, Hemp Bombs Watermelon CBD Oil (3000mg) is the second highest dosage of any of Hemp Bombs' CBD oils. With a succulent watermelon flavor, this CBD oil is my top favorite and reserved for those moments when my anxiety has reached its peak. In production, Hemp Bombs follows the same extraction process by sourcing from only the highest quality organic European Hemp. Their manufacturing and quality control teams then provide a thorough analysis and production protocol. Procedures are verified and approved by third-party lab testing, showing results with zero THC.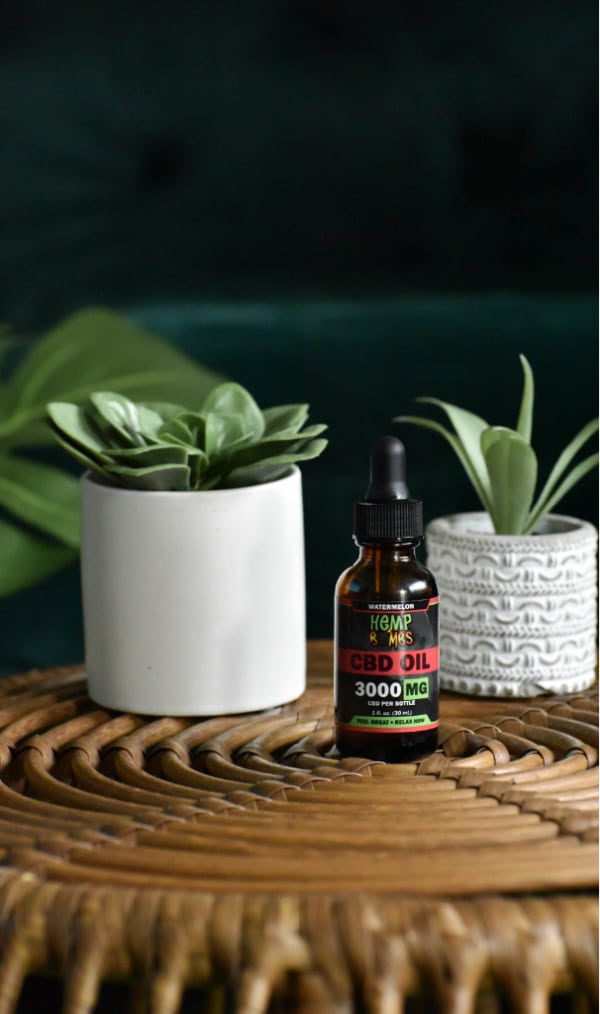 Overall, Hemp Bombs CBD Oil is a product that people can trust, with quality ingredients and a reliable manufacturing process. This amazing CBD product is sure to offer up some bliss with each session.
Koi PRIZM© CBD Oil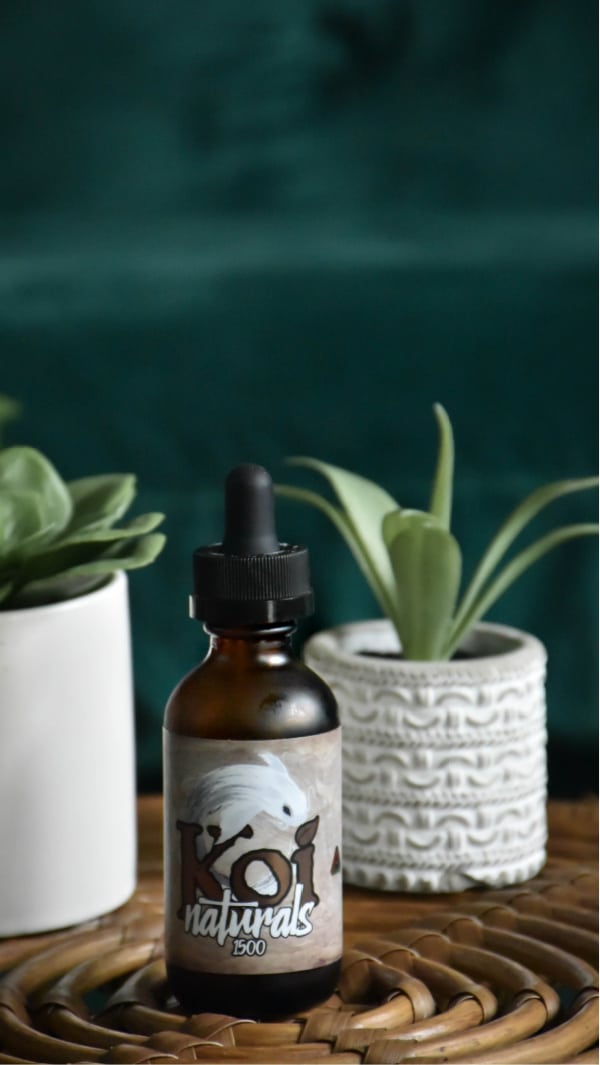 Koi's PRIZM© CBD Oil (1500mg) is infused with Koi PRIZM©, an innovative blend with active cannabinoids: CBD, CBN, CBDV, and CBG. These cannabinoids work harmoniously together to help provide the ultimate experience in CBD!
Americana Sport Full Spectrum CBD Rub/Salve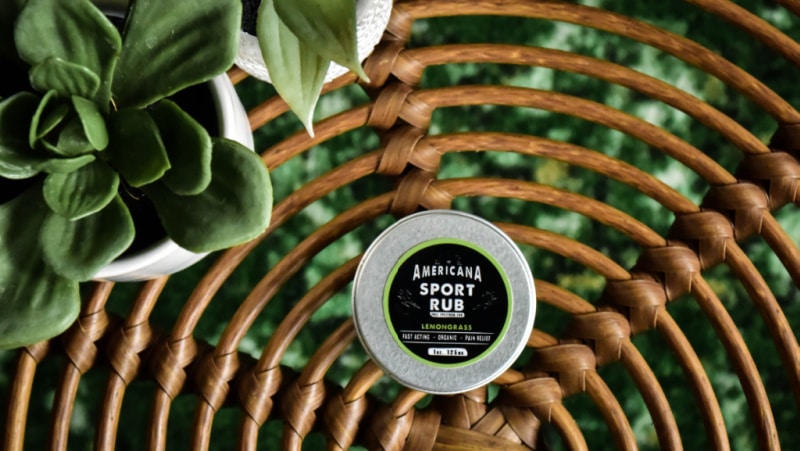 Americana Sport Full Spectrum CBD Rub/Salve (125mg) is blissful powerhouse of CBD + a spectrum of distinctive phytocannabinoids. This soothing rub keeps skin hydrated. Essential oils like lemongrass and lavender give off a subtle, calming scent.
Koi CBD Hand & Body Lotion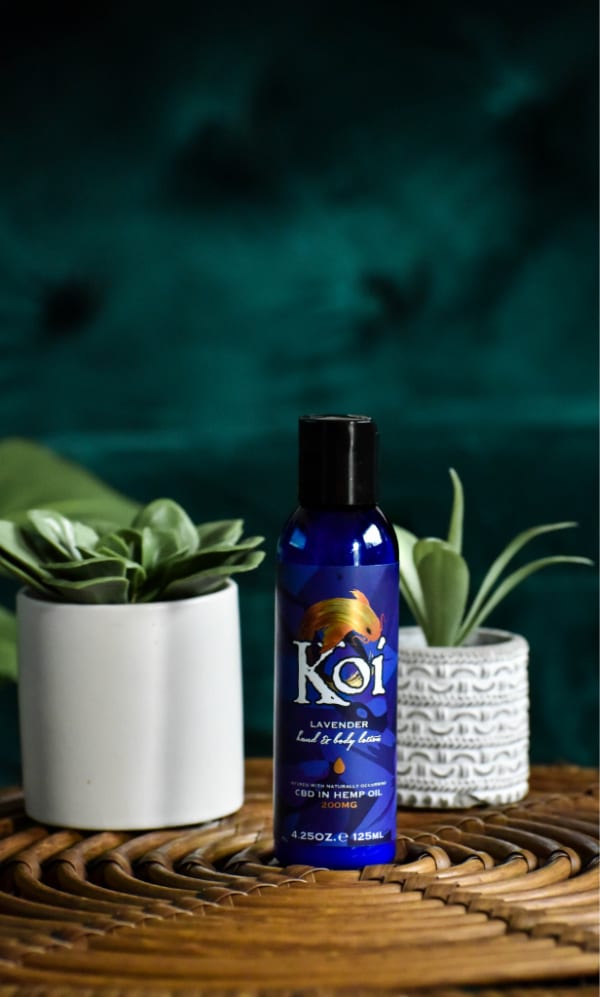 Are you looking for a soothing CBD-based lotion that you can use on both your hands and your face? Look no further than Koi's CBD Hand & Body Lotion. Their hand + body lotion gives the relief that my sensitive skin needs while providing it the intense moisture that it craves. This lotion utilizes naturally-sourced CBD oil derived from industrial hemp to create a soothing and calming effect.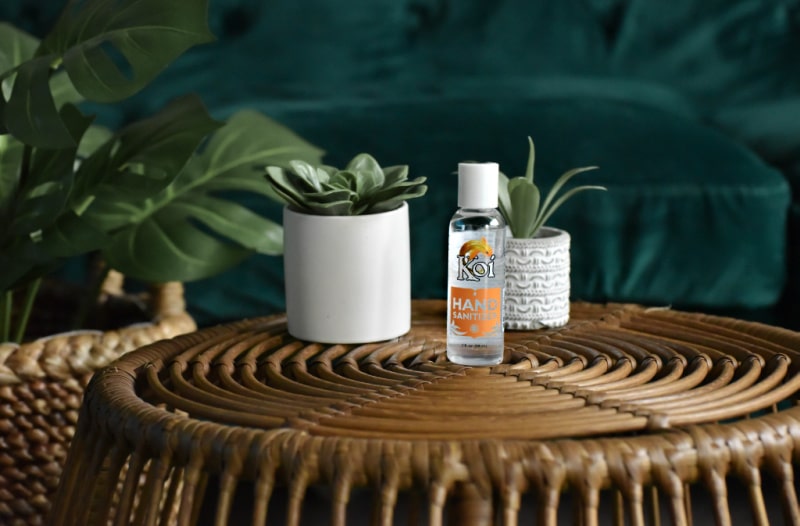 The Koi Hand Sanitizer is one of several products that I received from Pure CBD Vapors. While it doesn't contain any CBD, it's a great product to check out, nonetheless! It helps eradicate germs on contact when soap and water isn't an option. With Covid-19 as well as cold + flu season hovering over this, this product is a must-have.
Connect with Pure CBD Vapors
---