This post is a partnership with For the Biome.
Driven by the call to heal, Paul and Barbi Schulick founded For the Biome to awaken consciousness and spread a simple message: beauty is connection. The health of our skin, the balance of our minds, and the future of our planet are all connected. With deep roots as meditation teachers and Paul's former training as a Master Herbalist, the Schulicks have been uplifting the fusion of body, mind, and nature for over 40 years. Their journey began as they pioneered the fermented whole foods and herbal space while also founding their flagship company, New Chapter. The call still reverberates for Paul and Barbi, beckoning them to this next chapter in the continuation of healing.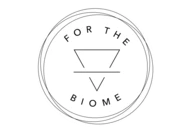 Steeped in Science: Microbiome Skincare
---
Our skin is essentially the third brain — a miraculous protective and sensing shield that simultaneously hosts a universe of living bacteria called the microbiome. Now's the time to awaken, soothe, and nourish it, For The Biome™. Steeped in 40 years of science, their bioactive 5-Kingdom skincare delivers revered gifts from nature to celebrate vibrant skin and a flourishing microbiome.
Chamomile is the Ultimate Calming Herb for the Skin
---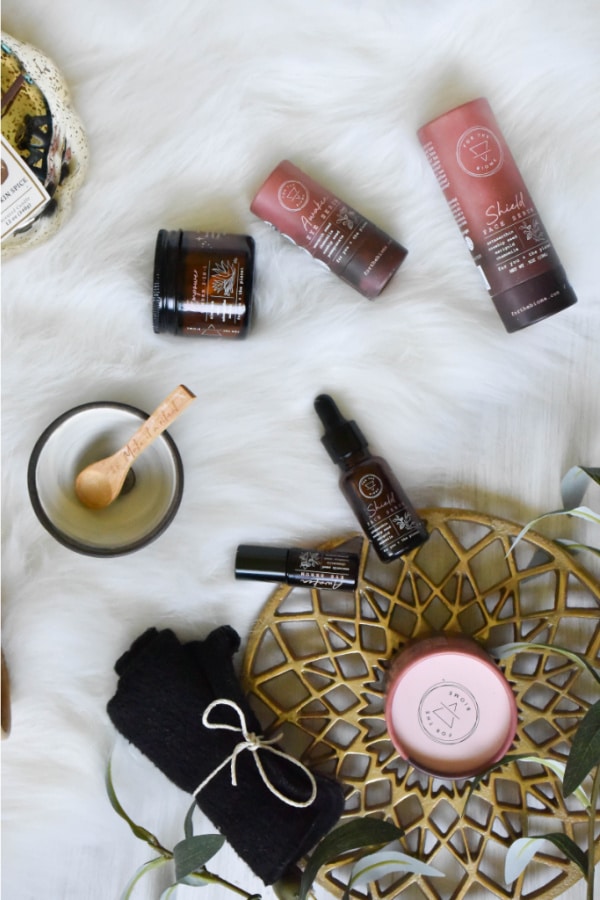 Chamomile is the ultimate calming herb for the skin. That's why For The Biome has featured this wonder botanical in three of its precious formulas — Shield Face Serum ($120), Empower Powder 2-in-1 Cleanser + Mask ($90), and Awaken Eye Serum Roll-On ($80). Their ultra nutrient-dense chamomile is sourced from a pure organic farm in France, and the potency is retained using state-of-the-art CO2 volcanic extraction.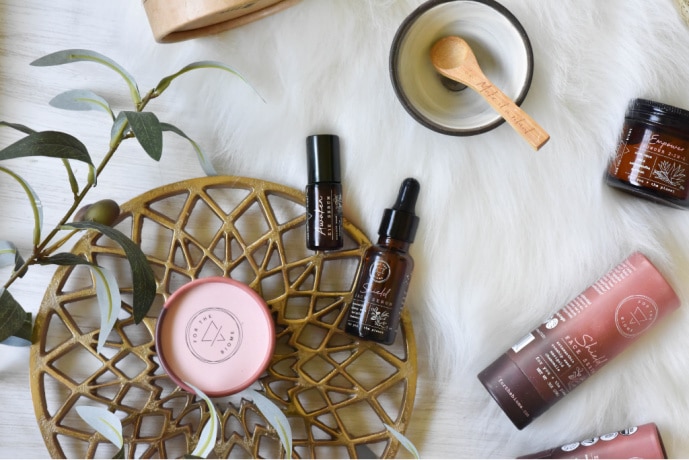 Shield Face Serum
---
Nothing says it's fall like the crisp coolness in the air! As we slowly transition into the autumnal season, it's our time to prepare our wardrobe and skin for the seasonal changes. Lately, I have been using the Shield Face Serum from For the Biome to help prepare my skin for the cooler months ahead when it is the most susceptible to dryness.
Derived from nature's strongest volcanic CO2, this serum can shield the skin from oxidative stress from the environment and pollution from blue light for a clearer complexion. It is 500x stronger than Vitamin E and 6000x stronger than Vitamin C! Wild-harvested rosehip seed oil deeply penetrates within the skin's deepest layers to provide a long-lasting radiance and hydration. It has a reddish hue upon application yet it quickly absorbs for a translucent, mattified shield.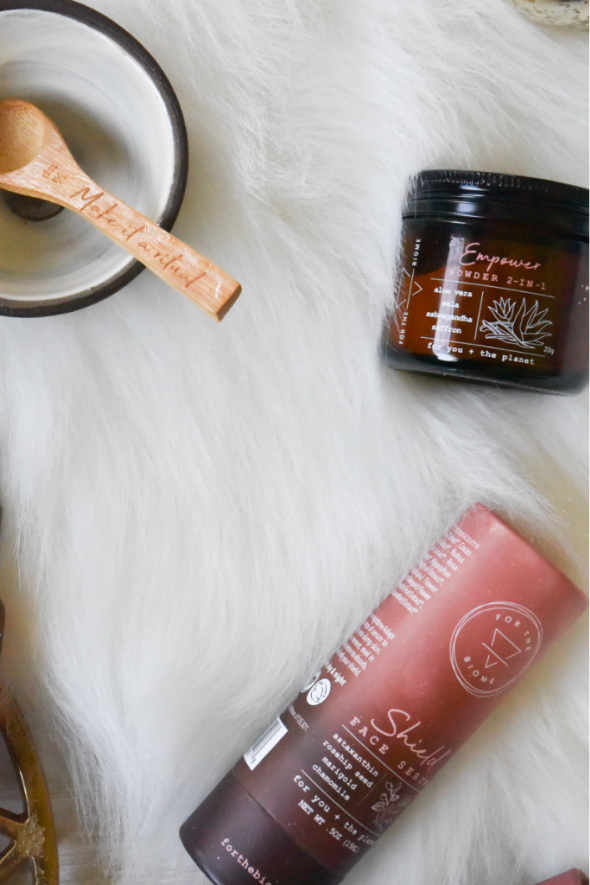 Empower Powder 2-in-1 Cleanser + Mask
---
For the Biome's Empower Powder 2-in-1 Cleanser + Mask thoroughly cleanses my face and fills my skin with good, microbiome-friendly nutrients. The cell-regenerating polysaccharides of Aloe vera help improve skin regeneration 3x faster than standard aloe gel. It also helps improve hydration by 100% within one hour of application for skin that appears firmer immediately.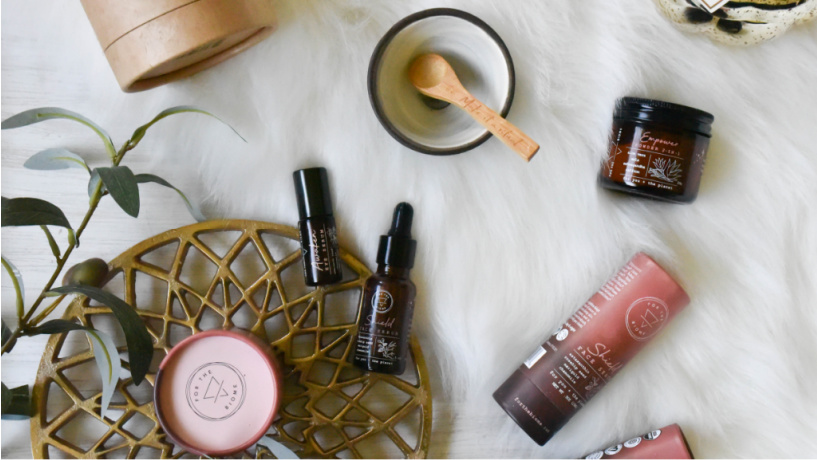 Awaken Eye Serum
---
A high-quality eye serum or cream is a must in my skincare arsenal since there's nothing worse than hearing, "You look tired." I also occasionally get dark circles due to mild anemia and environmental allergies. Any product that can help make dark circles less noticeable is a winner in my book. For the Biome's Awaken Eye Serum Roll-On doesn't disappoint in the least! This eye serum revives areas around the eyes with a blend of soothing nutrients.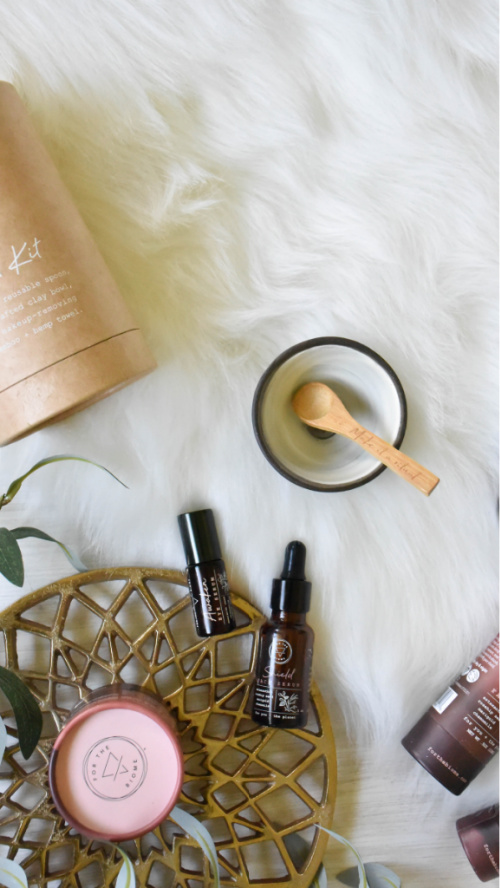 Overall, I'm highly pleased with the products from For the Biome. This mind-body oriented company uses the finest ingredients from the best sources in addition to being cruelty-free, organic, and Earth-conscious. That's not all! 3% of every purchase supports food + shelter for populations hardest hit by COVID-19.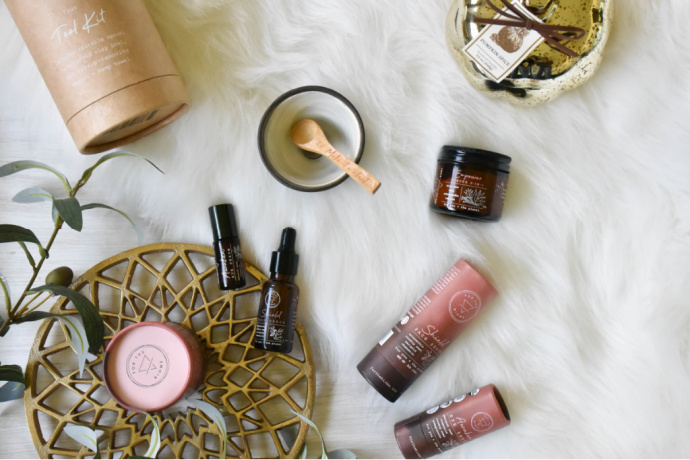 Connect with For the Biome
---