This post is in partnership with Nama Fiji.
Nama Fiji's history goes back to the early 1990s when Debra Sadranu moved to Fiji to establish a Spa School and Senikai Spas, now a chain of spas in luxury hotels and resorts. Nama Fiji is going global after being exclusively sold in Fiji for over 15 years. This plant-based skincare line is ethically sourced with ingredients that are beneficial for the skin. One of the key ingredients is nama and it's derived from the pristine waters of the Yasawa Island region in Fiji. Growing wild in the lagoons of these remote islands, nama is a type of seaweed that is commonly referred to as sea grapes since it resembles small, green grapes.
Debra's extensive knowledge of the benefits of sea minerals for the skin led her to explore the various types of local seaweed. Through her partnership with James Cook University in Australia, Debra learned that Nama, a long time local Fijian delicacy, has incredibly beneficial properties for the skin due to its high concentration of minerals and vitamins. Nama actually has much higher percentages of trace mineral elements like ionic mineral salts, which support longer-lasting hydration on an intracellular level.
A few years ago, Nama Fiji built the world's first sustainable nama harvesting program alongside the Australian and Fijian governments. This program was designed from the ground up to help create an opportunity for the women of the Yasawa Islands. This has added a valuable commodity to the village families of Fiji. For many of these women, it was the first time they brought income home to their families.
Discover the Benefits of Sea Grapes with Nama Fiji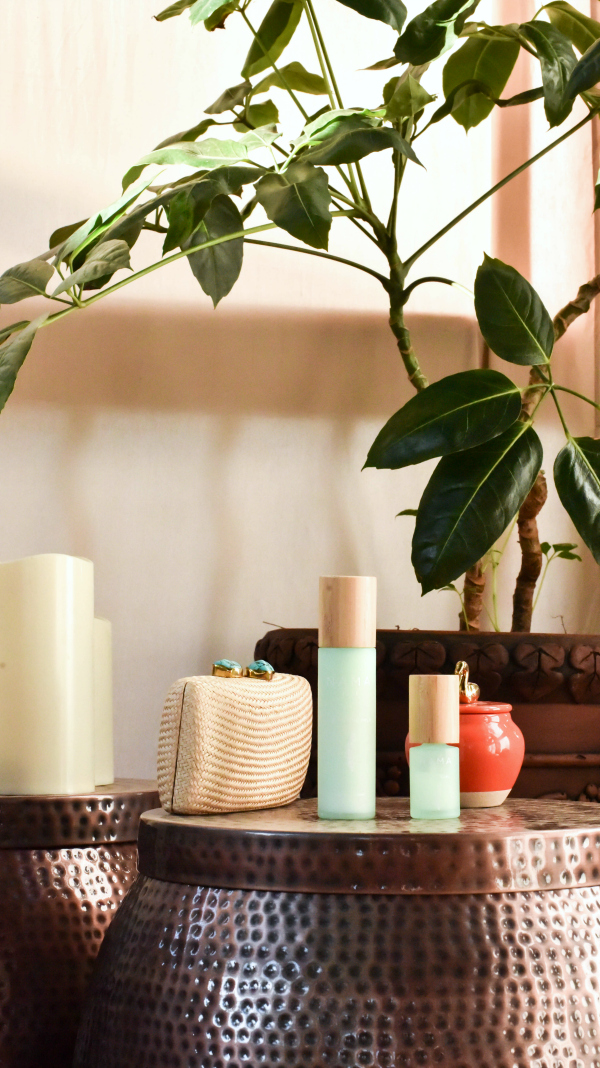 + Cleansing Milk +
If you've been cleansing with a foaming gel cleanser twice a day, it's likely that you've been over-cleansing your skin. Over-cleansing can lead to irritation and dryness. Try using a cleansing milk like Cleansing Milk ($59) from Nama Fiji instead. It will gently and effectively remove debris and make-up without drying out your skin. Saturate a soft cotton pad with their Cleansing Milk and gently wipe over face and décolletage areas to remove dirt and makeup. Your skin will feel comfortably refreshed!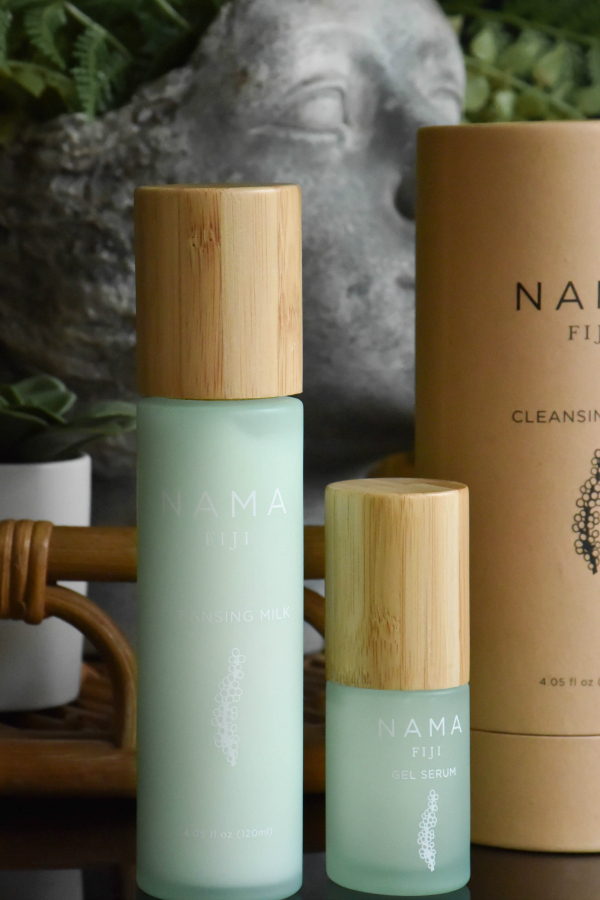 Do you have sensitive or dry skin? This product is ideal for most skin types, especially sensitive and dry skin. This is because it cleanses the skin without the use of water, preserving your skin's natural oils. Do you still prefer a foam cleanser for your evening beauty routine? You can use this cleanser during your morning beauty routine instead. Skin normally needs a refresh and doesn't require a full wash in the morning. It can also be used at the end of the day as the first step in a double cleansing process to remove dirt, makeup, and SPF. For those who are acne-prone, this may not be strong enough.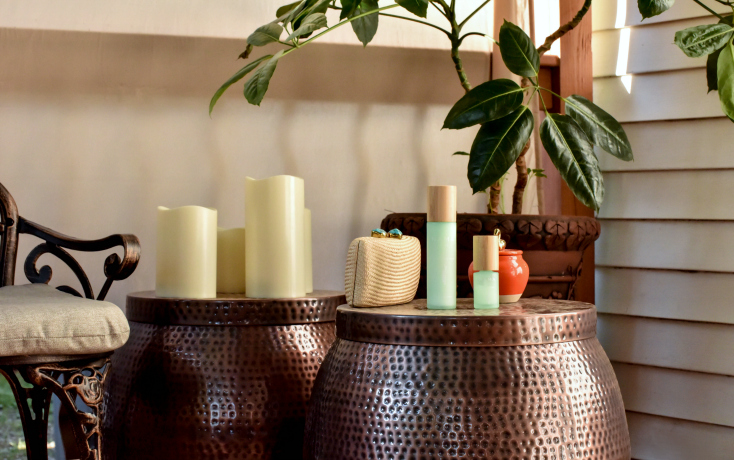 + Gel Serum +
"Up-the-ante" with your daily skincare routine with Nama Fiji's Gel Serum ($125)! Their serum is loaded up with a high concentration of minerals and vitamins for the ultimate hydration boost. With skin-boosting ingredients, this lightweight serum is soothing for sensitive skin. It helps improve the texture of the skin and promotes healthy skin renewal.
For my morning and evening skincare routine, I use this product before applying a moisturizer. It contains the highest concentration of their Fijian Nama extract for the deepest and longest-lasting hydration effects. Not only it absorbs into the skin quickly, but it doesn't pill under other products or makeup. It is also very anti-microbial, meaning it prevents the growth of bacteria on the skin. This can help keep breakouts at bay. Depending on how often it's used, this product can last 2-3 months.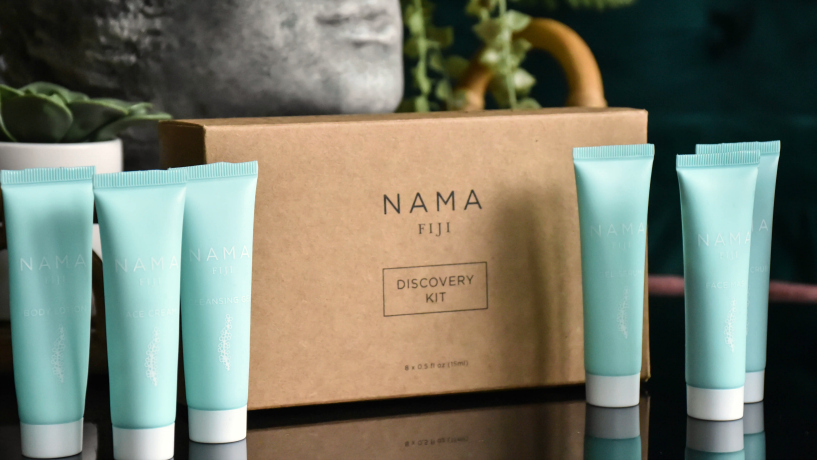 Connect with Nami Fiji via Facebook and Instagram.