Global toymaker Le Toy Van creates stylish wooden toys that spark imagination without the use of technology. The family company, based in London, believes that the short timespan of childhood should be enjoyed to the max. And now is the perfect time to scoop up any of these Top 13 Toys from craftsmen that have been spreading joy for 25 years with an added French flair!
This post is in partnership with Le Toy Van. This post may contain affiliate links, in which I will make a commission if you purchase via the links. Photography and opinions are my own.
Le Toy Van creates beautiful and imaginative toys that are made to last! They're a family-owned company based in London where all of their designs are created. Le Toy Van is now available in more than 50 countries. Visit their website at letoyvan.com to see their vast selection of wooden toys. With a keen eye for toys that captivates young minds and heart, Le Toy Van are also offering their Top 13 Toys on Amazon. In addition to these Top 13 Toys, they'll be unveiling a brand new 2020 Collection online and in specialty retail stores in the upcoming months.
Toys with a French Twist at Le Toy Van
---
You can purchase pretend-play wood toys like the Vanilla Birthday Cake or Chocolate Gateau along with the Mixer Set to "make" it. Take their imagination a step further with the Pink Oven! Delight and spark a child's imagination with other toys such as the old-school rotary dial telephone and Ice Cream & Treats Trolley. Le Toy Van believes that the short timespan of childhood should be enjoyed to the max. We couldn't agree more! Each wooden toy from Le Toy Van is supremely tactile, eco-friendly, long-lasting and eye-pleasing.
It's not newfound knowledge or has it ever been a secret that children love pretend play! They love to create, bring things to "life", and populate their whimsical world with toy cars, people, and buildings. This fosters creativity, boundless imagination, and skills that will be beneficial throughout their lives, such as decision making, problem-solving, and pattern recognition.
Sophie's House
---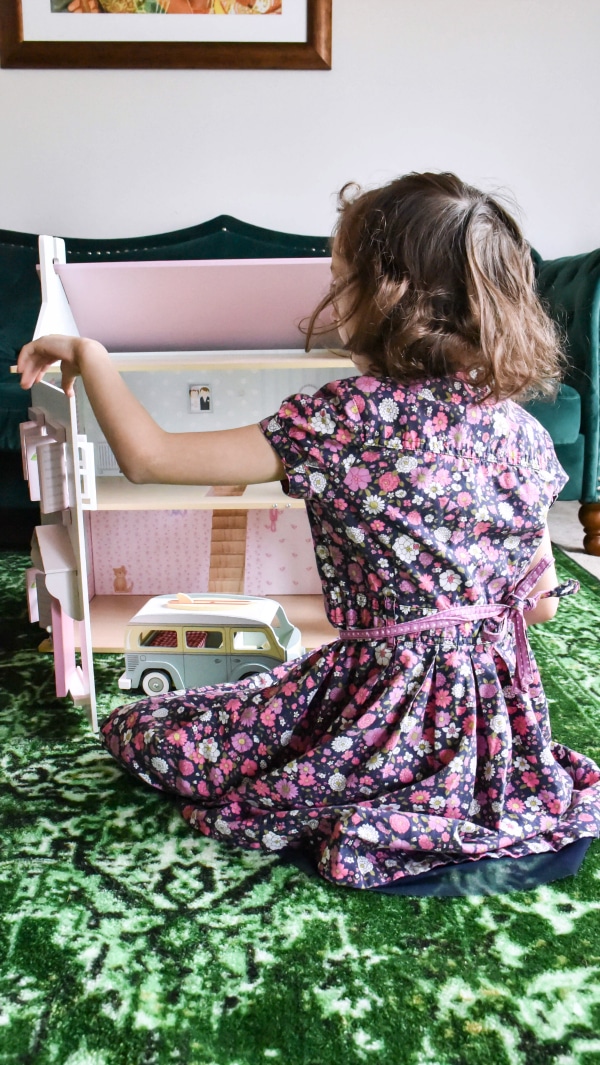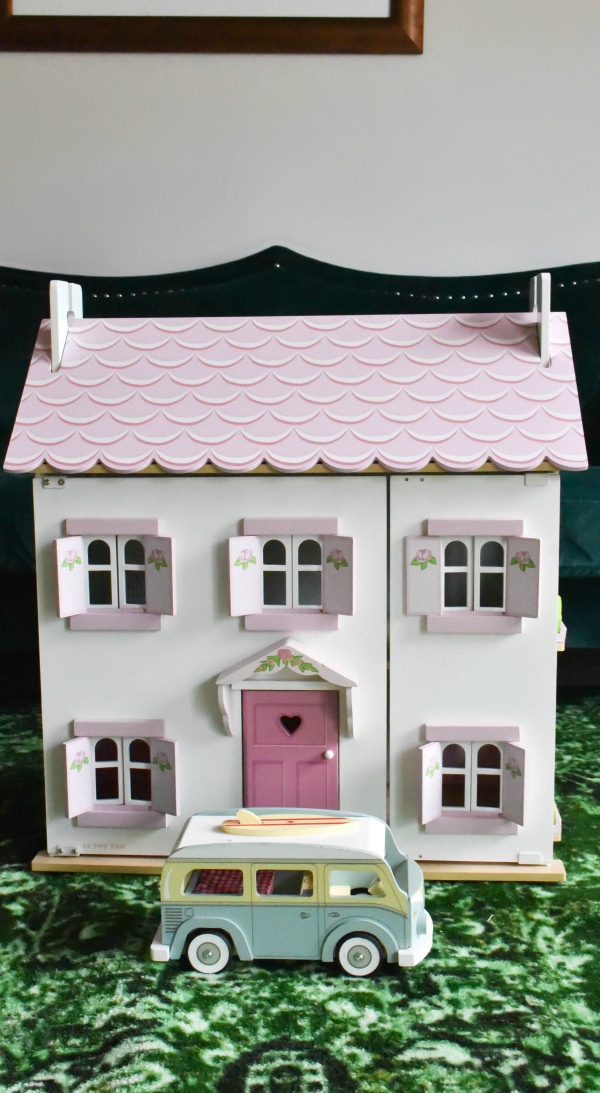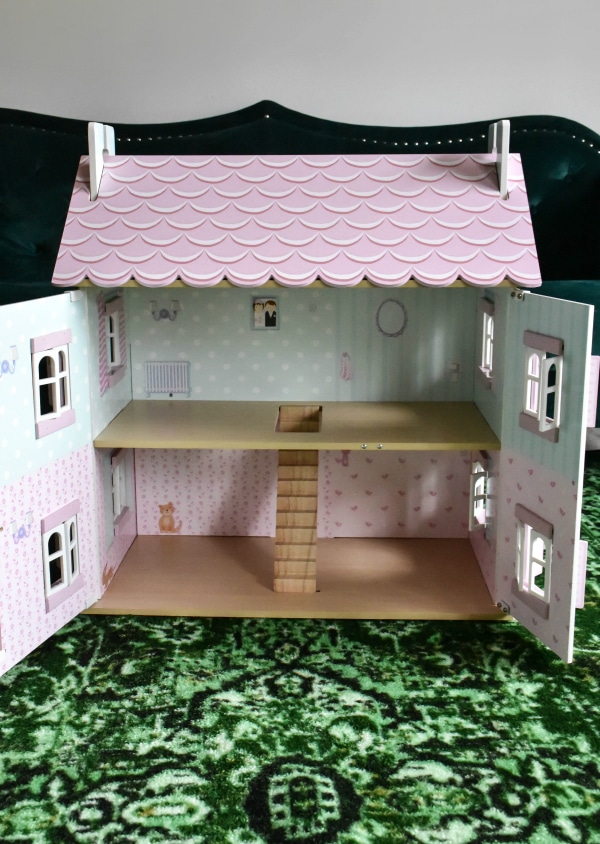 Sophie's House from Le Toy Van was awarded Best Dollhouse by Right Start Toy Award. It comes from Le Toy Van's Daisylane line of dollhouses. My daughter and I enjoyed building this dollhouse together and it didn't take long! Le Toy Van truly thought of everything when they designed this dollhouse. This white and pink dollhouse is beautifully handpainted, featuring 3 floors, a loft ladder, staircase, and the most adorable flower accessories that you place under each window.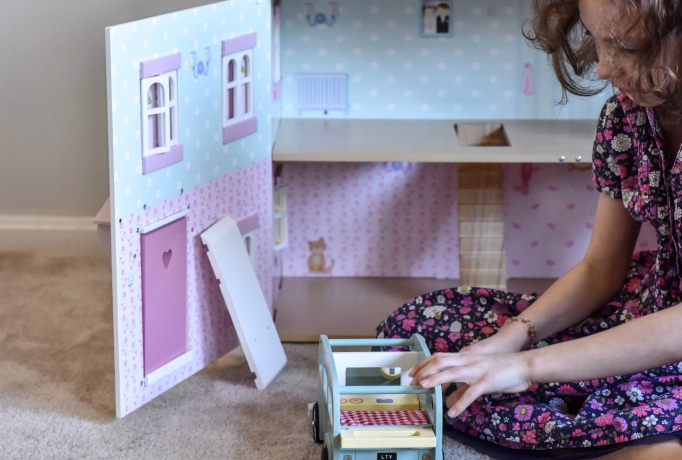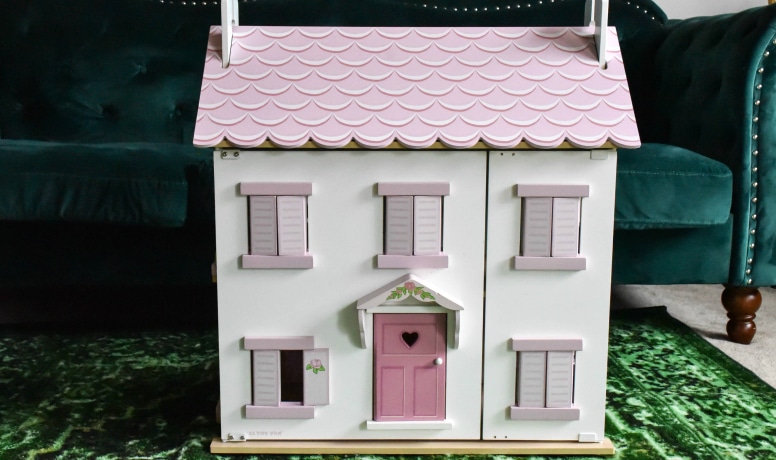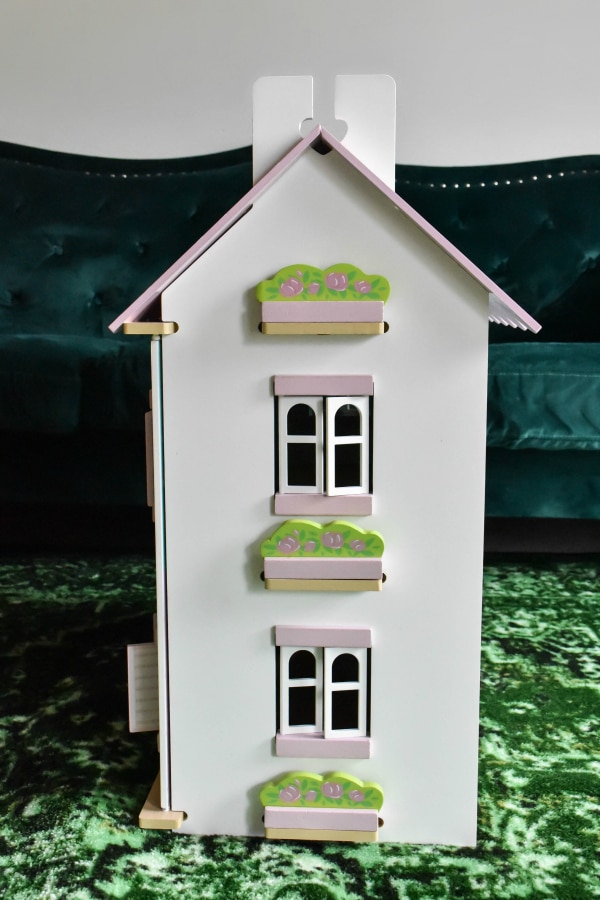 My daughter has been enjoying it with accessories that she already has, but there are various accessories that you purchase for the dollhouse. Some of the accessories include a Party-Time Doll's House Accessory Pack, 37-Piece Furniture Starter Set, and a Playground Set, to name a few! Not only this dollhouse is beautiful, but it was created to last for years to come. This makes it the perfect family heirloom!
Embark on an Adventure with the Holiday Campervan
---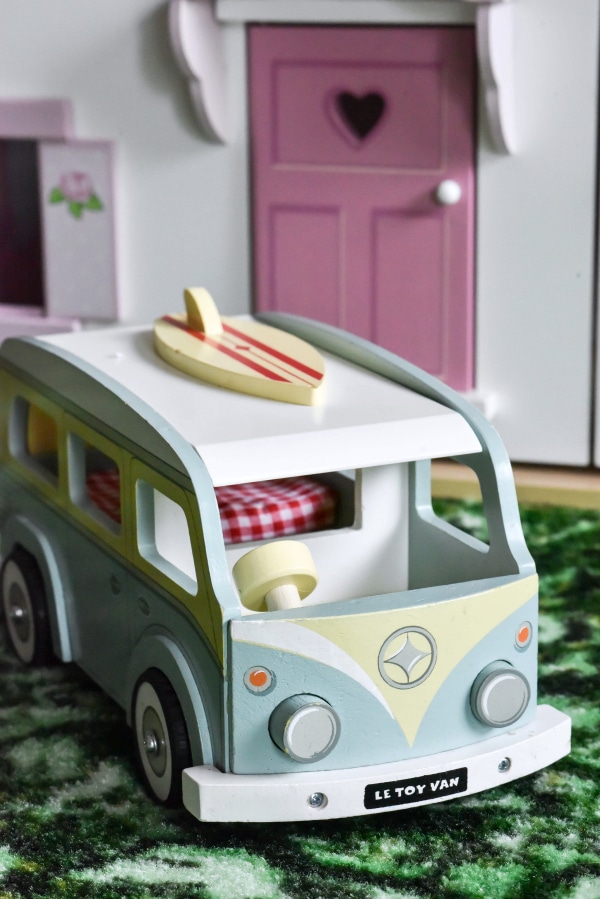 California dreamin'? Get in the spirit of the 60s with this retro-inspired Holiday Campervan! Hum to your favorite 60s tune while your child embarks on an adventure with this perfectly sealed camper. It includes everything they'll need to embark on their imaginative road trip, including a surfboard, removable roof, and padded mattress. This camper was handmade from sustainably sourced rubberwood, providing a fun and durable toy.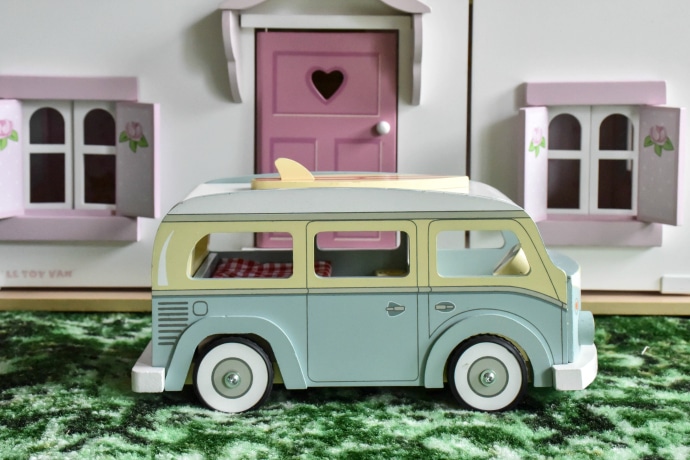 Connect with Le Toy Van
---