This post is sponsored. It contains affiliate links and I will be compensated if you make a purchase at Noom after clicking on my links.
How it All Began
My struggle with weight started as a teen after moving out of state and into a town of unfamiliarity. I had always been shy throughout my school years, but I became shyer once I became the target of bullying because of my shyness. One would have probably thought that this wouldn't be the case with a private school, yet this was the case for me. The constant bullying caused me to become depressed and I turned to food for comfort. I did transfer to a different school after nearly two years, but the damage had already been done. I was at my heaviest at that time, weighing nearly 180 lbs. I was inspired to change my life around from that day forward after having a discussion with my former doctor. I started going for walks, reduced my soda intake as well as turning to food for comfort, and thought of my health in a whole new perspective. This new perspective brought me down to a healthy weight of 135 lbs.
Fast Forwarding to Years Later
I'm fast forwarding to years later! I continued to maintain a healthy weight for years and even after the birth of my son in 2006. I was down to my lowest weight (125 lbs.). I was probably in my early teen years the last time I was in that weight range! I went through a rough patch in 2009 and this resulted in old, familiar habits, and I was back to teeter-tottering between 170 – 175 lbs. I took charge of my health in the following year. I enlisted the help of a diet meal plan and had a successful weight loss that brought me back down to my ideal weight.
Since weight loss came effortlessly easy after my first pregnancy, I thought I would have the same success after the birth of my daughter in 2012. This encouraged me to sign up for the same diet meal plan that I did in 2010. Unfortunately, my results weren't as successful as the first time around, with only a 14 lb. weight loss, even though I was adamant about sticking to the plan. Of course, I understand that our metabolism tends to get slower as we older. After that diet plan, I was eating healthier than I ever was before and was hitting the trails regularly. In 2016, those "pregnancy pounds" continued to linger up until the pregnancy with my third child. A few months after his birth, I enlisted on a different diet meal plan for 3 months and it honestly wasn't the best experience. The food tasted like emergency ration food. I was done with diet meal plan companies after that!
A Healthier Lifestyle with Noom at Your Fingertips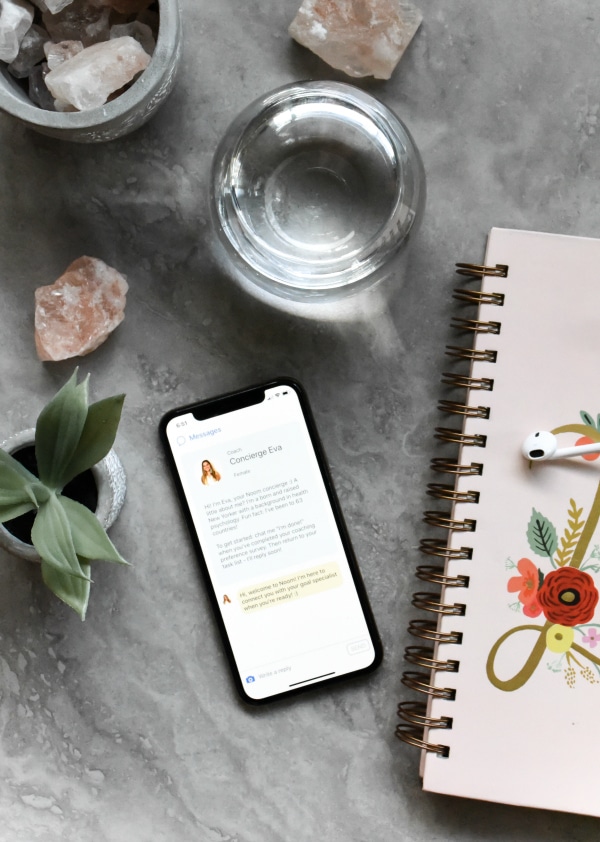 With diseases like diabetes and heart disease being an issue on both sides of the family, the future of my health has increasingly become a concern. This time I'm more determined than ever to lose weight! My goal is to lose at least 30 lbs. Getting to a healthier size can help me there for my family for years to come. For the next few months I'll be using Noom to help my weight loss journey to a new level. What I love about this app is that it isn't just a calorie counter.
Noom approaches each individual's weight loss plan from the emotional, mental, physical, and psychological aspects to ensure lasting weight loss. They've been featured in Women's Health, New York Times, and Forbes, to name a few. Did you know that in just 16 weeks, people using Noom lose an average of 18 pounds? For more than a year, 78 percent keep the weight off. With Noom, you'll learn how to challenge your thought process, plus overcome your triggers as well as any barriers that are hindering you. More than 45 million people around the world were also helped by Noom to create healthy habits and achieve their health goals.
What You Get with Noom:
◈ Flexible coaching designed to help you set your short and long-term goals while giving you as much daily support and accountability as you need – the decision is all yours!
◈ Your coach's personal feedback based on your in-app activity and progress
◈ Tools to track your weight, food, exercise, blood pressure, and blood sugar all in one place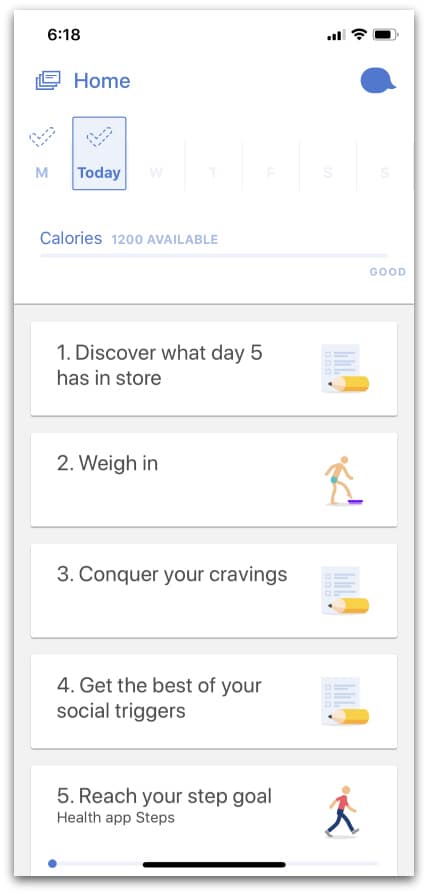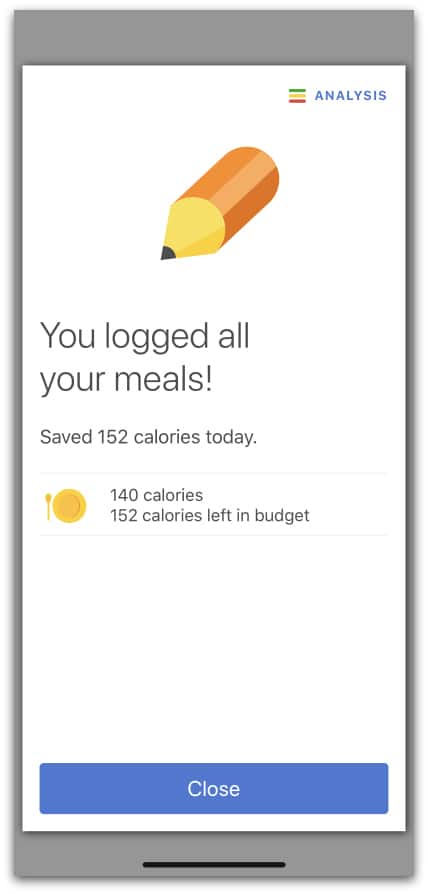 ◈ Interactive content with over 250+ new articles, including choose-your-own adventure style guides to apply their #PsychTricks into your daily life, seamlessly
◈ Smarter technology to identify your challenges in real time and keep you on track
◈ Custom meal + workout plans available to take your progress to the next level
◈ Helpful tips + a scientifically proven approach to psychologically "trick" your body to build healthy habits, faster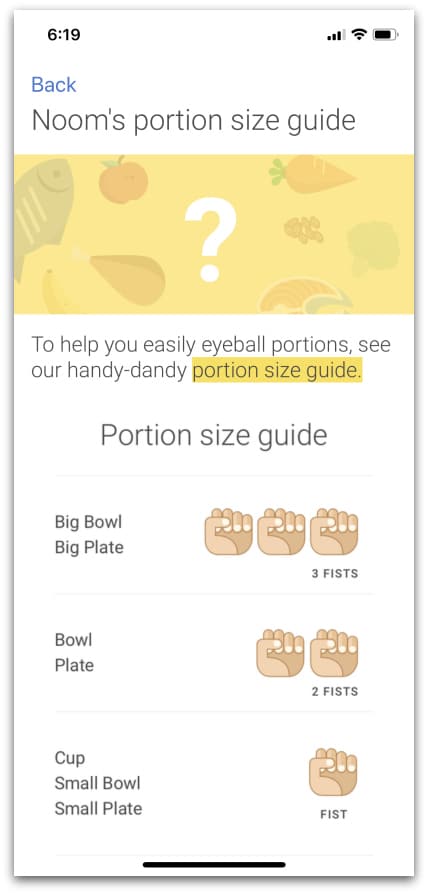 ◈ With more than half a million new and updated food logging options and barcodes to make your experience even better
◈ An award-winning, battery-friendly pedometer to count your steps
◈ A vast amount of simple, healthy, delicious recipes. Some of my favorites are Sizzling Mushroom & Pepper Fajitas, an Italian-Style Omelet, Mushroom & Rice Soup, Tofu Pad Thai, and Mediterranean Bean, Potato & Vegetable Salad Platter.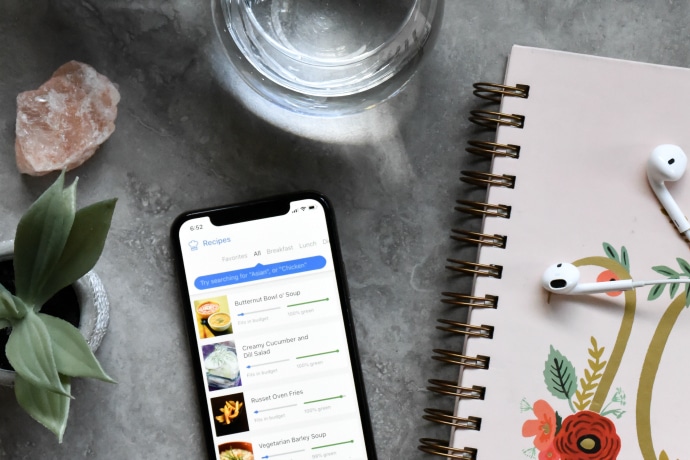 In the coming months, I'll be sharing my personal experience with Noom. I encourage you to sign up at Noom if you're looking to get healthier and lose weight. Take their free 30-second online evaluation to find out how much weight you can lose.