Watch your version of Land of Snowflakes come to life with this DIY Nutcracker and the Four Realms Snow Globe!
This post is in partnership with Walt Disney Pictures. This post may contain affiliate links and I will be compensated if you make a purchase after clicking on my links.
The Nutcracker and the Mouse King is a timeless classic that has always been one of my favorites! Imagine my excitement when Disney's The Nutcracker and the Four Realms arrived on January 29th, 2019 on Digital, Movies Anywhere, 4 K Ultra HD, Blu-ray.
Inspired by the classic story of E.T.A. Hoffmann and the beloved ballet, I instantly relived the magic of this classic tale. Between the intricately designed scenes, intriguing storyline, and elaborate costumes, I was mesmerized by Disney's modern take. The score is as just as mesmerizing! Recorded in London with the Philharmonia Orchestra, it is based on themes from the classic ballet score of Tchaikovsky in 1892. The soundtrack boasts 17 tracks, including the beautiful track Fall On Me by Andrea Bocelli (featuring Matteo Bocelli).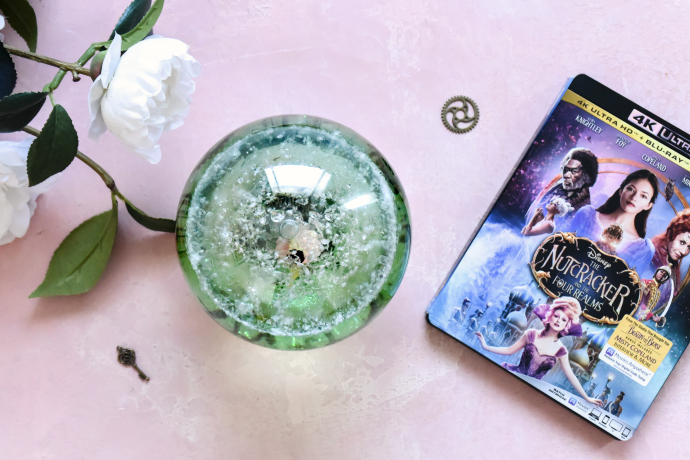 The Nutcracker and the Four Realms includes bonus content and never before seen extras like a behind-the-scenes look at how the four realms were created to such a dazzling effect. Experience the magic and adventure of Disney in what is destined for adventurers of all ages to become an annual viewing tradition.
Make Your Own Nutcracker and the Four Realms Snow Globe1>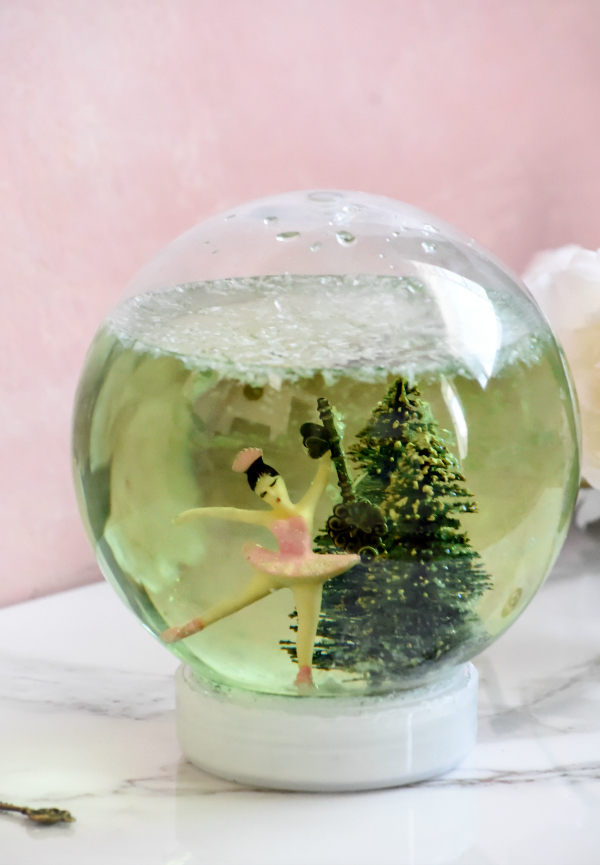 Needed
❏ Shatterproof Snow Globe
❏ Water
❏ E6000 Adhesive Glue
❏ Miniature Keys + Gears
❏ Miniature Bottle Brush Trees
❏ Miniature Ballerina
❏ Sparkling Snow
❏ Glycerin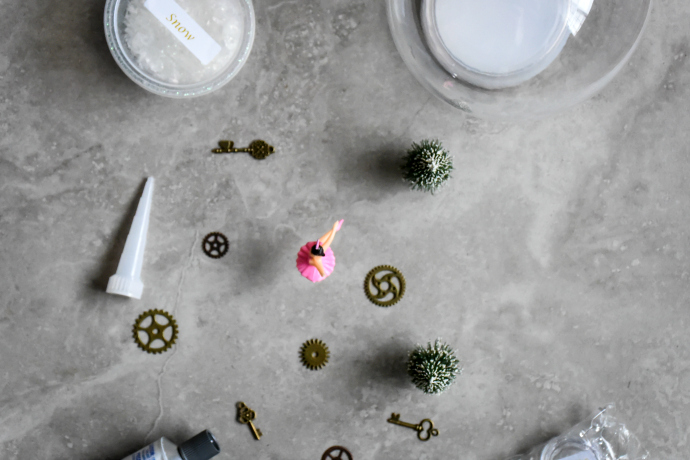 Directions
❏ Gently rinse the trees beforehand to avoid turning the water green as I did. Glue the ballerina figurine, trees, and keys + gears (optional if you prefer for them to float with the snow) with crafting glue to the snow globe's lid and set aside to dry. Let it dry for a few hours before proceeding to the next step.
❏ Add up to three teaspoons of snow, a few drops of glycerin, and water (don't fill it up way to the top) in the globe. Glue along the bases and put it into your snow globe. Add extra glue to the bottom and replace the lid.
❏ Gently shake your snowglobe and watch your version of Land of Snowflakes come to life!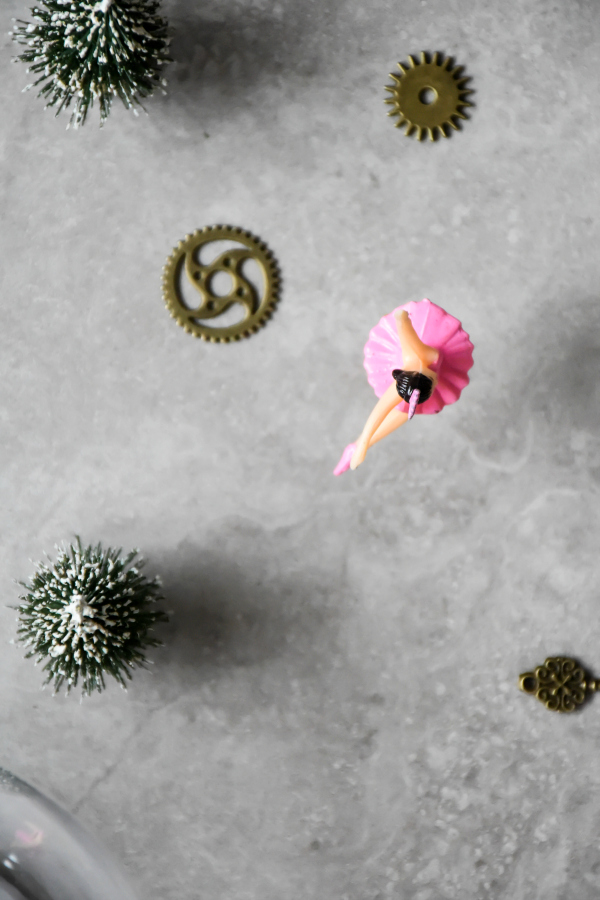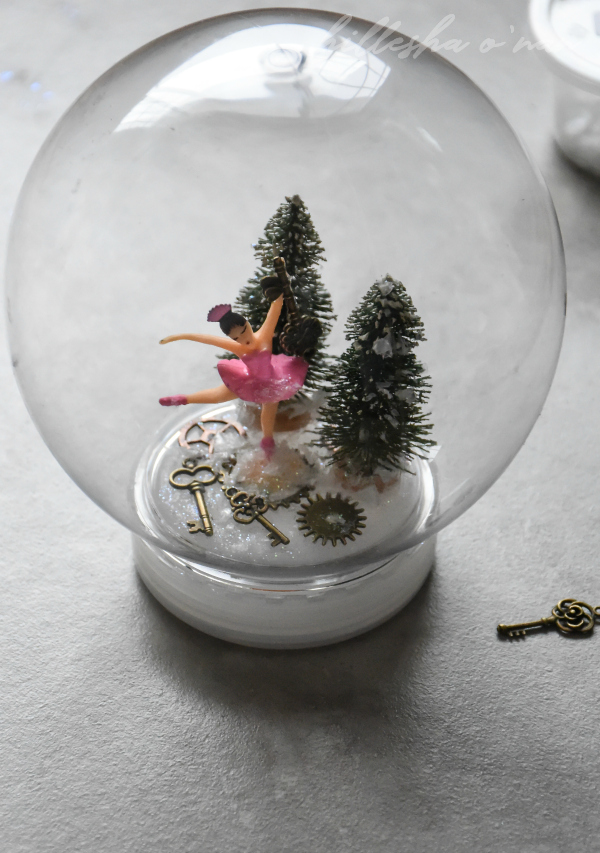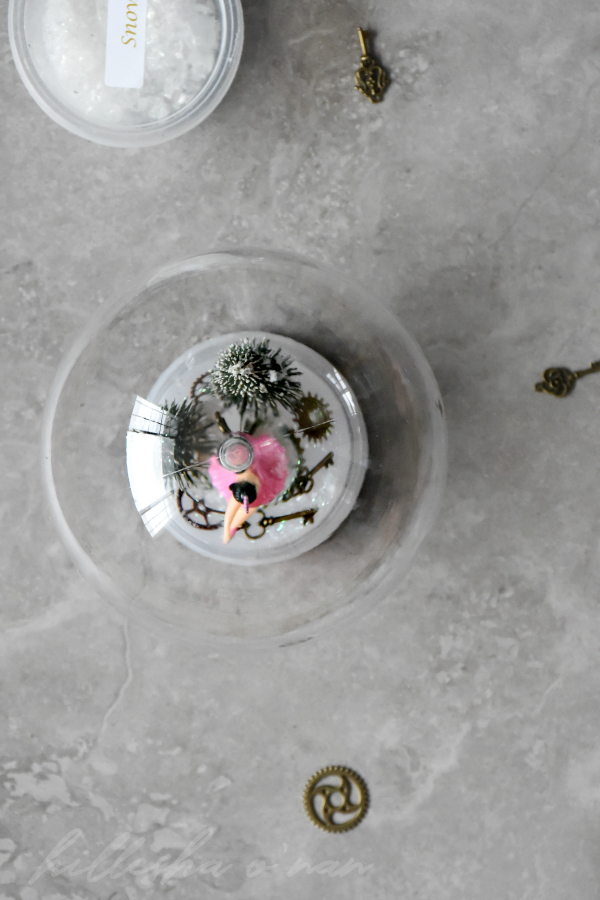 Connect with Disney's Nutcracker