Proving that it's not your run-of-the-mill mouse and keyboard, the Tap Strap can be beneficial in so many ways!
This giveaway post is part of our Holiday Gift Guide and it is in partnership with Tap. Please keep in mind that this is a giveaway, not a review of the product. 🙂
It's remarkable just how far technology has evolved during the last few decades. It's even more remarkable that it is constantly evolving and changing different aspects of our lives for the better, including something simple as a mouse and keyboard! Computers are an integral part of many lives, whether you're using them for work or leisure. Having the right accessories can make things much easier! This is where the Tap Strap ($179), a wearable keyboard and mouse, comes into play. In addition to being used as a wearable keyboard and mouse, but it can be used as a game controller for PC, tablet, and VR gaming. Proving that it's not your run-of-the-mill mouse and keyboard, the Tap Strap can be beneficial in so many ways!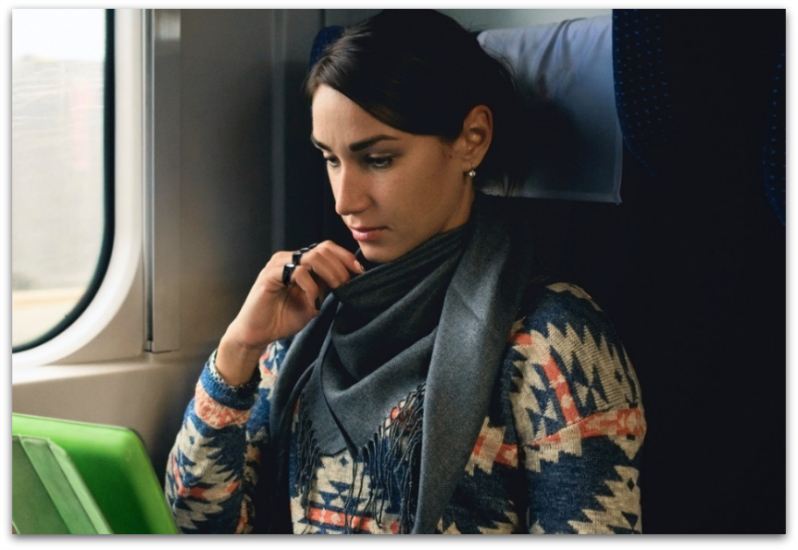 Hours of Engaging Game Play
The Tap is so exciting, your kids will be entertained for hours while learning new skills and honing their fine motor skills. They can also use the Tap to play their own favorite mobile, PC and tablet games or control other devices.
+ Play on the go
+ Fully customizable
+ Enhances gameplay
+ Exercises fine motor skills
Master Your Instrument
Use Tap to create audio that you can control with a touch of your finger on any surface. You can test sounds, add or remove music from a performance, or master being a one-man show. Using Tap you can control your:
+ Percussion
+ Bass
+ Melody
+ Keyboards
The Tap keyboard can be used out of the box to control your favorite Mac, PC iOS or Android performance software. It can also be customized with their TapMapper tool.
Enhance Your Efficiency
Tap lets you work on the go without needing to lug around a bulky laptop or external keyboard to pair with your phone or tablet. Imagine taking notes in a meeting using one hand, full concentrated on the presentation in front of you. Or, how about being able to use a small, compact keyboard on a quick flight to your next business meeting? You can also customize your Tap to create macros or other helpful shortcuts to save time and improve workflow. Tap is great for input while:
+ Traveling for work
+ Commuting in small spaces
+ During Meetings
+ On the go to activate apps and key controls
Boost Your Presentation
A strong presentation is essential to good business – so why stand behind your laptop pressing "Next" on your slideshow? Tap allows you to connect to your Bluetooth enabled devices and control your presentations or other professional tools by tapping on surfaces. Use Tap to:
+ Control slides and media
+ Queue up videos or other presentation elements
+ Control multiple creative tools including Word, PowerPoint, Keynote and more
+ Take notes discreetly
Lead & Innovate
Tap's custom mapping unlocks your ability to activate and control complex commercial devices like never before. With TapMapper, you can create custom commands for software, website or mobile apps, or anything else you may need to get the job done. The possibilities are endless. You can use Tap to control:
+ Virtual & Augmented Reality
+ Robotics
+ Drones
+ Military Applications
+ CAD Software
+ Security Equipment
Giveaway
One winner will receive a Tap Strap Wearable Keyboard and Mouse (a $179 value).
About Tap
The Tap Strap was created by industry veterans Dovid Shick and Dr. Sabina Kemeny. Their mission was to bring the next big shift in input technology. Dovid is the inventor of the first real-time digital dental X-Ray devices and the founder and CEO of Schick Technologies, Inc., the first company to commercialize digital dentistry, which is the technology that's used today in nearly all modern dental offices. Sabrina co-invented the camera-on-a-chip technology which revolutionized digital imaging and is at the core of every digital camera and cell phone. She was co-founder and CEO of Photobit Corp, the company that successfully commercialized the CMOS sensor technology.
Connect wtih Tap