The Loog guitar is a small and innovative 3-string guitar that makes it fun and easy for kids to play music.
This post is in partnership with Loog Guitars. It contains affiliate links and I will be compensated if you make a purchase after clicking on my links.
It is almost hard for me to believe that it has been three months since my oldest son headed back to school. It seems like the summer break crept by so quickly. This goes to show that time flies, especially when you're having fun! Our summer was filled with a whirlwind of activities, events, and milestones. With the summer behind him, my son has been dedicating his time to rehearsing with the school band. He has an inextinguishable love for music!
My son's love for music has helped him overcome some of his shyness as well as the stigma of ADHD. Being in a school band has taught him the importance of perseverance, teamwork, and dedication. I believe that there is always room for self-improvement and the power to surprise yourself, whether it's a competitive sport or performance art activities like band. I hope that my son's love for music will continue to inspire and motivate him as well as provide entertainment. He has been playing the clarinet for a couple of years, but he is hoping to learn how to play other instruments, including the saxophone and guitar (electric and acoustic). This is where Loog Guitars comes into play!
Loog Guitars: The Perfect Guitar for Beginners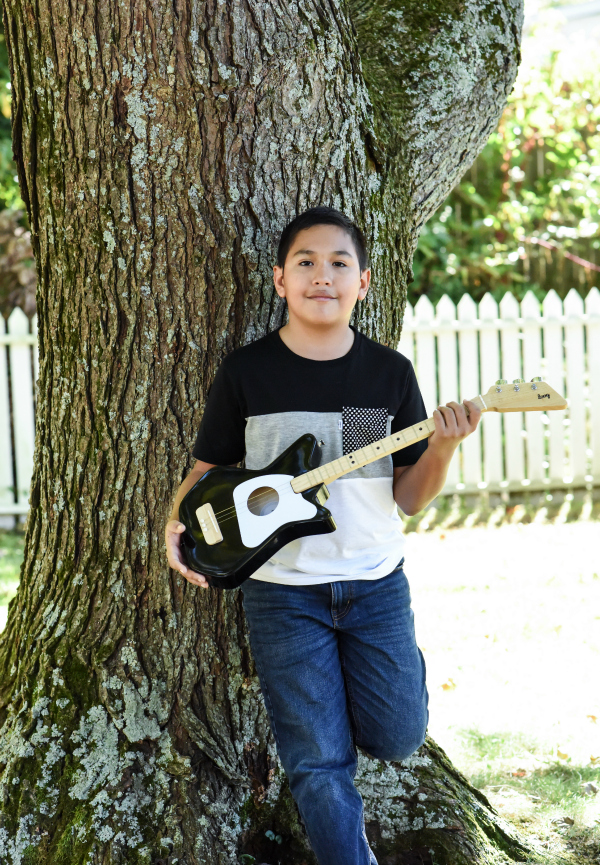 Loog Guitars has a selection of acoustic and electric guitars that are perfect for the future guitarist in your life. These guitars only have three strings yet the quality of the sound is still outstanding. The Loog Mini is ideal for ages 3 and up, whereas the Loog Pro Guitar that my son received is ideal for ages 8 and up. In addition to the impressive sound quality, I couldn't help but be in awe of the beautiful design and craftsmanship. It isn't cheaply made or flimsy in the least, but surprisingly rock sturdy! My son is wanting to take guitar lessons someday and this is the perfect guitar for a beginner like him.
Learning How to Play the Loog Guitar is Easy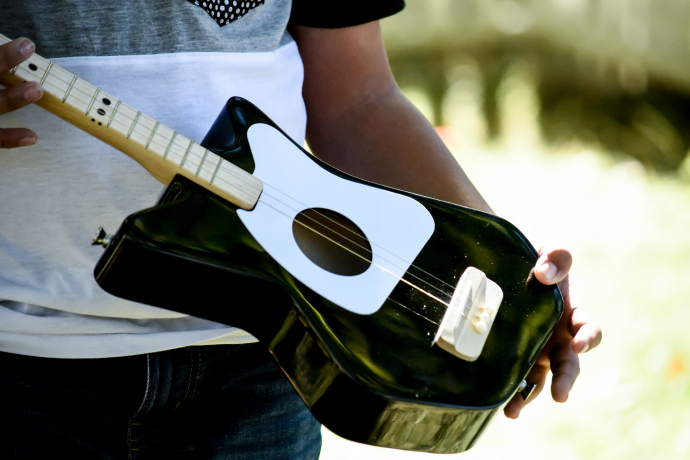 How easy is it to learn how to play this guitar? It is easy as 1-2-3! Loog's slim neck is perfect for little kids' hands. Since it has only 3 strings, chords are reduced to the basic triad. This helps encourage an easier and faster learning process.
The accompanying Loog Guitar app is free and has everything you need for your child to learn how to play the guitar! It features video lessons, a tuner, and even a digital songbook on how to play songs by popular musicians, including The Beatles, Luis Fonsi, The Rolling Stones, Taylor Swift, and Tom Petty, to name a few.
The better your child gets at playing the guitar, the more songs the app will unlock. Each Loog Pro guitar comes with a deck of flashcards with chord diagrams. This is a simple yet effective way of learning how to form chords on the Loog guitar or any guitar, for that matter.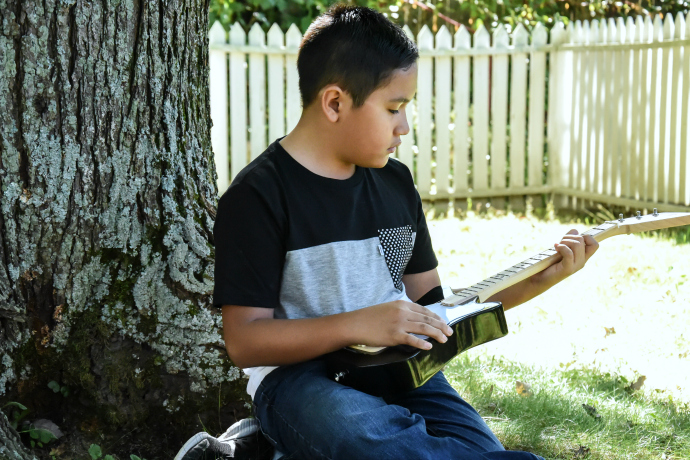 The Loog Pro Acoustic Guitar ($129) is available in two colors (black and red) and the Loog Mini ($79) is available in six colors (black, red, green, white, yellow, and pink). Love Paul Frank? The mini version is also available in two Paul Frank designs (red and black) for only $79. Ready for rock star status? You'll love the Loog Pro Electric Guitar ($199), which is available in seven colors (lucite, red, black, green, yellow, white, and pink) as well as a Paul Frank version ($229) that is customized with metallic blue paint and pickguard by Paul Frank.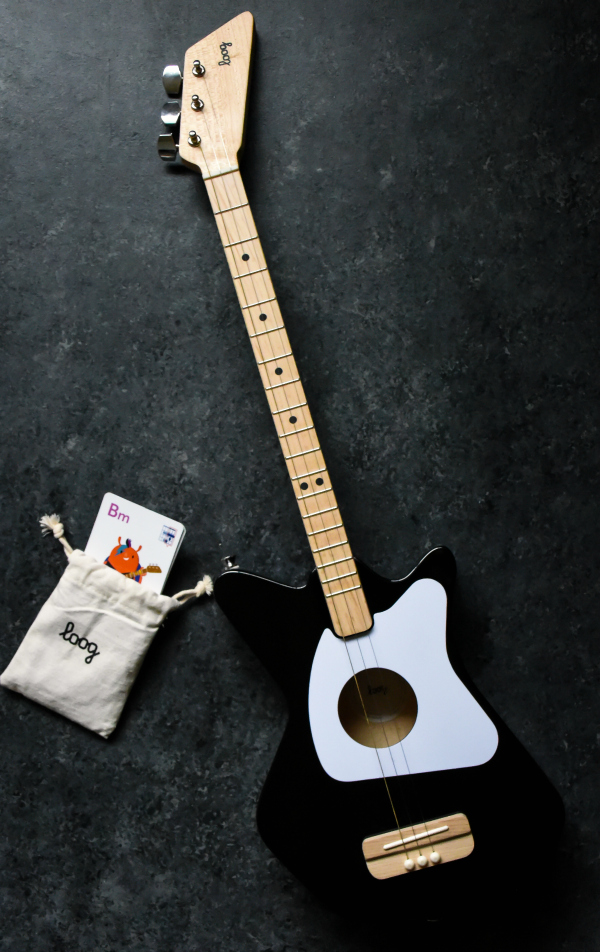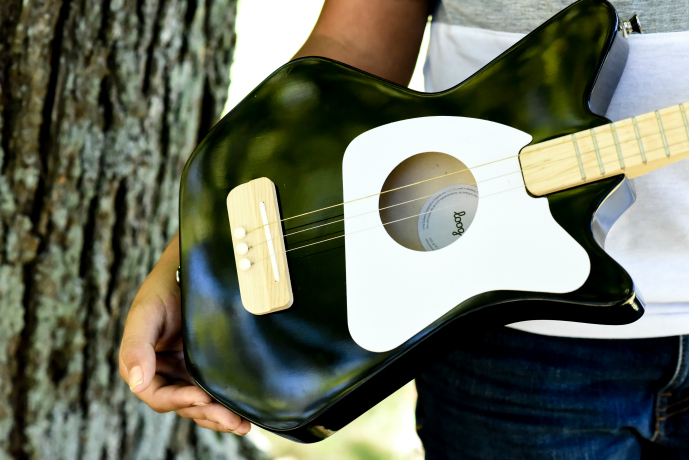 I believe every guitar player inherently has something unique about their playing. They just have to identify what makes them different and develop it. – Jimmy Page