RivalGlam is an online marketplace where the world's top social influencers tap into their inner entrepreneur with their own fashion and beauty lines.
This post is in partnership with RivalGlam.
RivalGlam is the newest thriving and trendsetting secret! This online marketplace is where the world's top social influencers cross-sell their unique beauty and fashion lines that are co-developed under Twila True Collaborations. You'll find everything from accessories to makeup, skincare, and beyond!
Beauty All in One Place at RivalGlam
Having established herself in the fast-paced world of beauty and fashion e-commerce with Twila True Beauty and Twila True Fine Jewelry, the serial entrepreneur and president/CEO, Twila True, behind True Family Enterprises develops an entirely new business model aimed at helping creative influencers build their unique brands while reaching a wide audience. Some of these influencers include Evelyn Lozada, Katelynn Ansari, and Cristal Garcia. It's beauty all in one place at RivalGlam.
Twila True Beauty is Beauty with a Conscious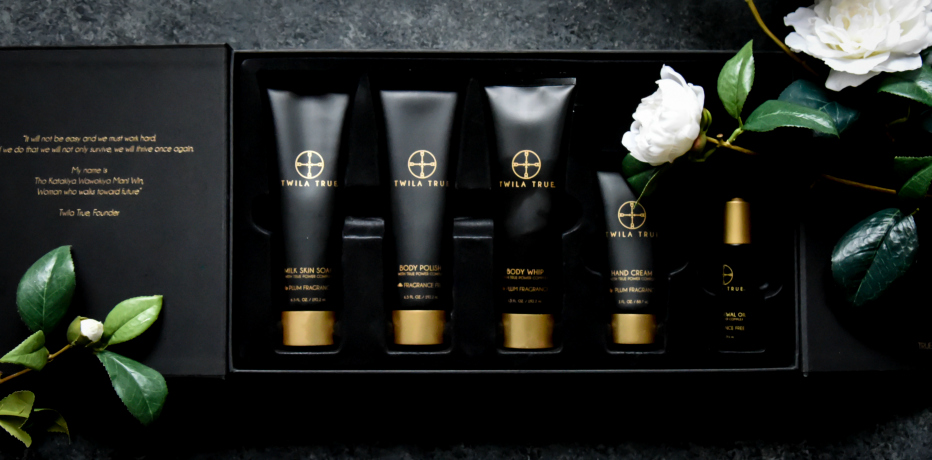 Twila True Beauty celebrates the beauty of the mind, heart, soul and body, inspired by the wealth of cultural influences, bold colors, and precious native resources of the Oglala Sioux Pine Ridge Reservation. Their products are created with custom blends of natural oils and extracts native to Twila's homeland. You'll experience an abundance of luscious antioxidants and nurturing vitamins that radiate with an elegant blend of top notes, including wild plum, berry and floral extracts. Native wild plum seed extract protects and restores the skin's integrity.
It was almost like Christmas morning when the Twila True Beauty products arrived in the mail. The packaging itself was a sight to behold. Inside this beautiful package included Twila True Beauty's Body Polish ($38), Body Whip ($32), Hand Cream ($24), Milk Skin Soak ($30), and lastly, my favorite, the True Renewal Oil ($48).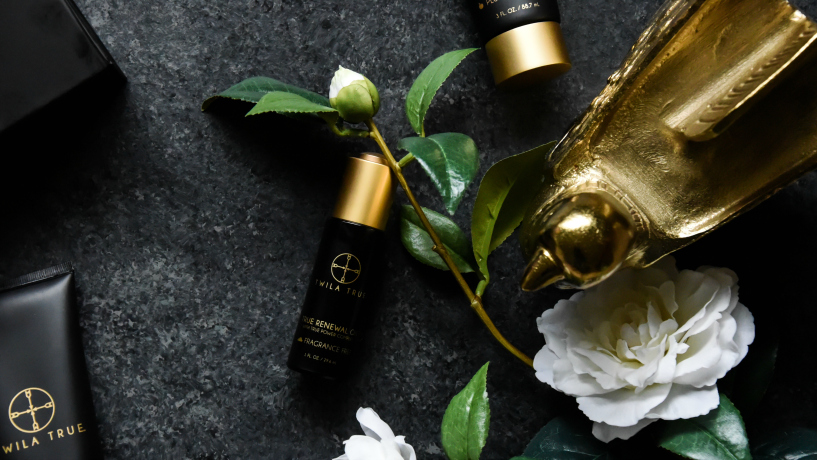 The True Renewal Oil is truly one of the best moisturizers out there! With an armload of over 18 nourishing ingredients from nature's finest, this non-greasy beauty oil can be used for the body, nails, face, and even hair! Some of the ingredients include avocado, rice bran, rosehip, sunflower seed, and macadamia nut. It is suitable for all skin types and can be used as a face moisturizer, as a nourishing treatment for all over, makeup primer, or to revive lackluster tresses.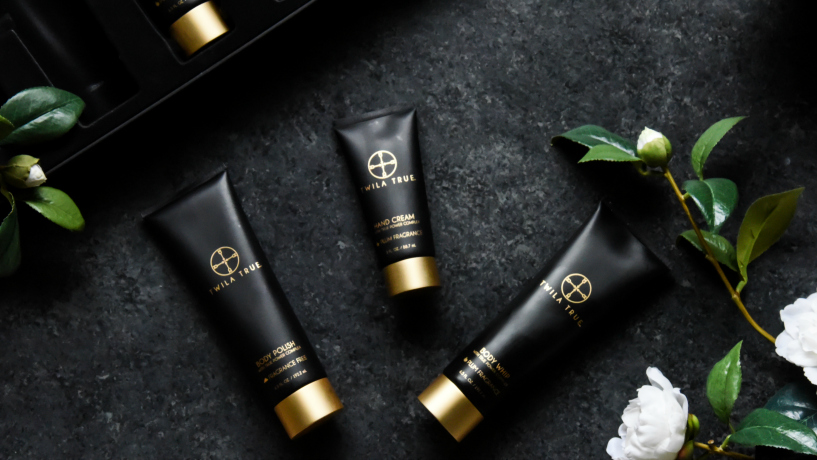 Body Polish – My weekly beauty routine isn't complete without a good exfoliation. Are you wanting gorgeously glowing and healthy skin without a rigorous and complicated beauty routine? Their body polish delivers! It deeply nourishes and gently exfoliates the skin with a hydrating oil and salt blend. Combining a potent powerhouse of 9 different oils and extracts, this body polish protects the skin's elasticity and youthfulness to reveal radiant, healthy looking skin.
Body Whip – – The moisture is intense, but delightfully so without giving your skin an icky, greasy feeling. It is great for dry skin during the cooler seasons. It puts most lotions out there to shame! It is created with a blend of 13 different oils and extracts to help boost collagen as well as soothe, repair, and protect damaged skin. Reverse the signs of aging all over and enjoy a full body glow that lasts.
Hand Cream – This hand cream has a fresh and pleasant scent of plums that is reminiscent of summer. The consistency is good. It's not too thick or thin – just right! It is a real treat if you're looking for something that is moisturizing yet not greasy in the least. Their hand cream is made with 7 natural oils and extracts to nourish, firm, and protect the areas that are prone to dryness. Apply to hands, elbows, feet, and knees for extra love and protection.
Milk Skin Soak – This soak is a deeply rich, hydrating skin cleanser sans the abrasive surfactants. Made with 7 natural oils and extracts, these ingredients work together harmoniously in hydrating, protecting, and softening the skin. It can be used as a gentle restoring body wash in the shower. Not in a hurry? Set aside 15-20 minutes and pour in your bath. Your skin will feel like it has been to the spa and back!
Evelyn Lozada x RivalGlam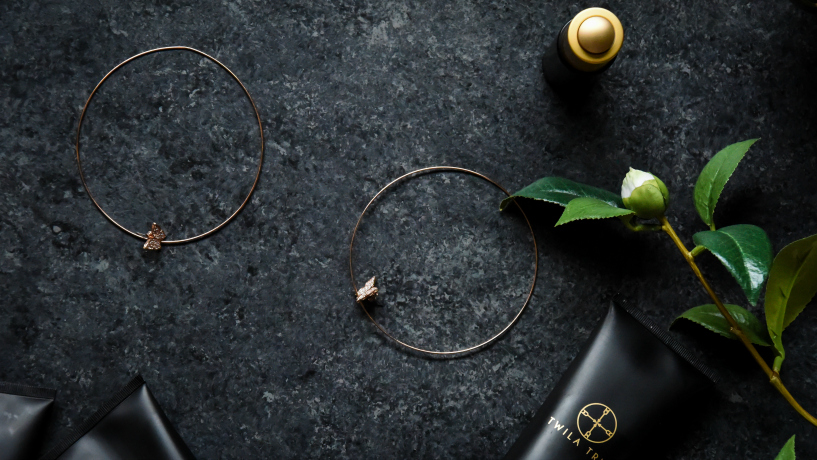 Evelyn is a well-known American television personality who is most well known as one of the main cast members of the VH1 reality series Basketball Wives and was featured in Livin' Lozada on Oprah Winfrey's Network OWN with her daughter and best friend Shaniece Hairston. She has made a name for herself by appearing on reality television shows as well as by opening her own business venture. Coming to Lozada's personal lifestyle, the American beauty is classy and chic. She has high standards of living, yet has a down-to-earth personality.
The fashionista is known for being a socialite who helps out various charitable organizations and develops confidence-boosting products for a more beautiful world. Today Lozada has millions of fans worldwide. She, being highly active on the social media, has earned about 3 million fans on Instagram.
What else is Evelyn known for? Her showstopping earrings, namely large hoops! You can achieve her signature style with her collection of hoop earrings on Rival Glam. While I seldom wear earrings due to my sensitive ears, I can't help but adore the butterflies that are adorned on each earring!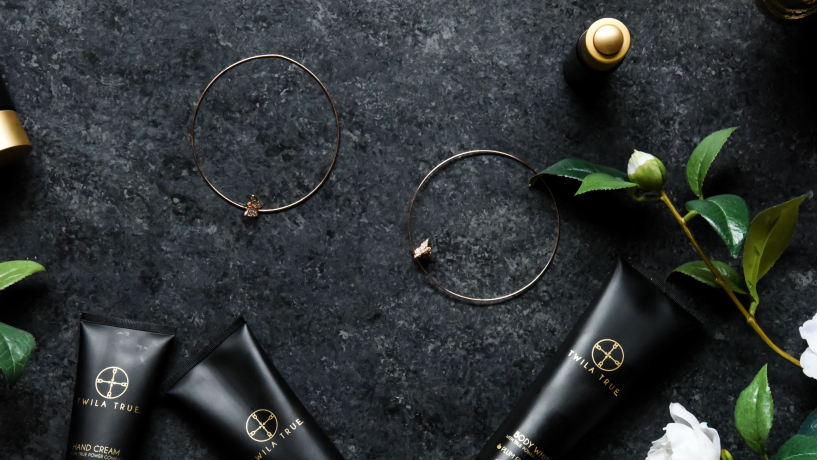 Connect with RivalGlam