Inside every purple pediped box is an outstanding pair of shoes. pediped's stylish designs are the ultimate in comfort. Each pair is specifically engineered to promote healthy foot development.
This post is in partnership with Pediped.
Babies feet deserve the utmost care and attention since their feet are pliable, soft, and delicate. The most important factor is finding shoes that will offer superior comfort and support. I can't think of a better brand than pediped when it comes to the healthy development of tiny, growing feet! pediped features exceptional quality, unsurpassed comfort and distinctive styling. These features are what made this award-winning company the fastest growing children's footwear brand in the United States. This company has also been awarded the American Podiatric Medical Association Seal of Acceptance for the promotion of healthy foot development, and preeminent orthopedic medical professionals.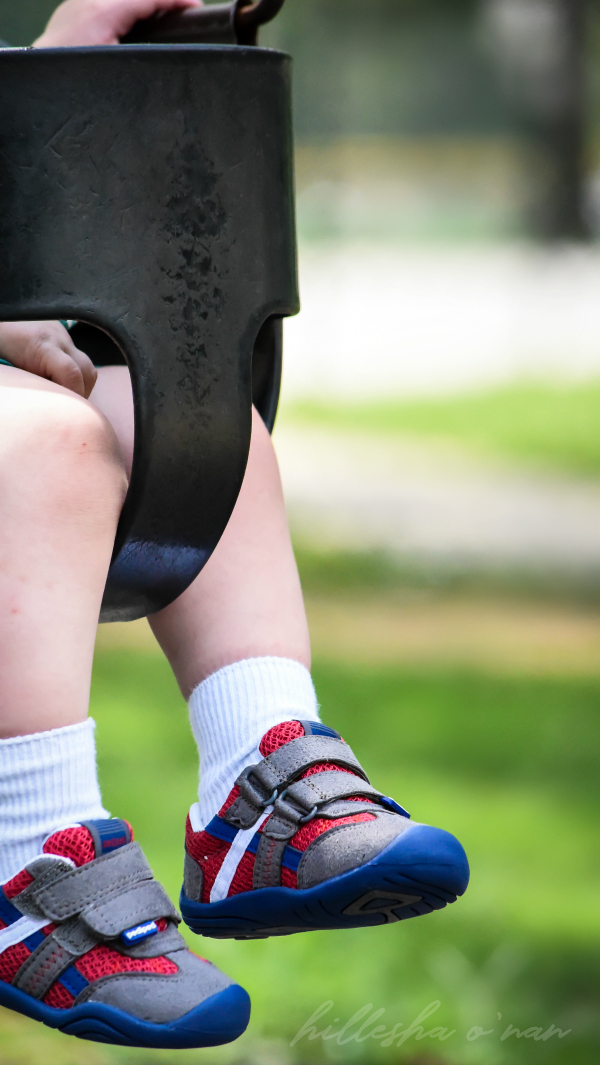 In 2011, Earnshaw's, the premier media resource serving the children's market, recognized pediped with an Earnie Award for Company of the Year and Best Footwear. Earnshaw's also recognized pediped with an Earnie Award for Company for Good for their philanthropy efforts of nearly $2 million in 2012, and an Earnie Award in 2013 for Best Community Outreach.
Kicking Back with pediped's Gehrig Union Jack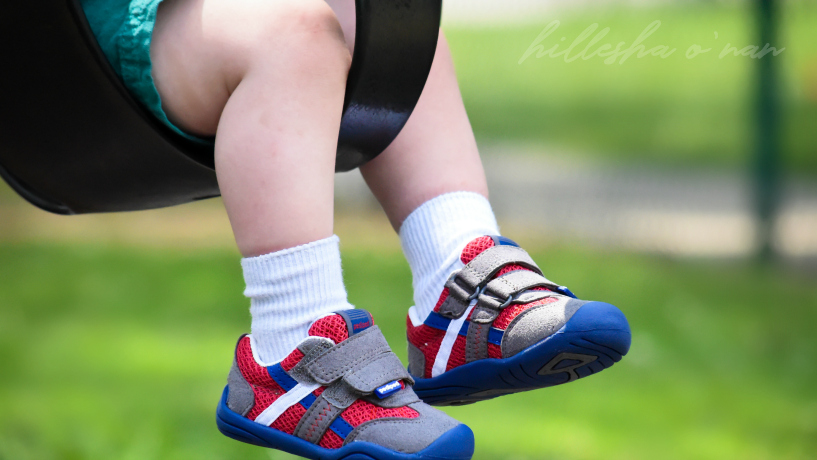 My ever so curious and energetic explorer has been wearing the Grip 'n' Go™ Gehrig Union Jack ($42) lately. The Grip 'n' Go™ Gehrig Union Jack is a harmonious amalgamation of what modern day parents want in clothing and shoes for their children: stylish, playful, functional, and comfortable.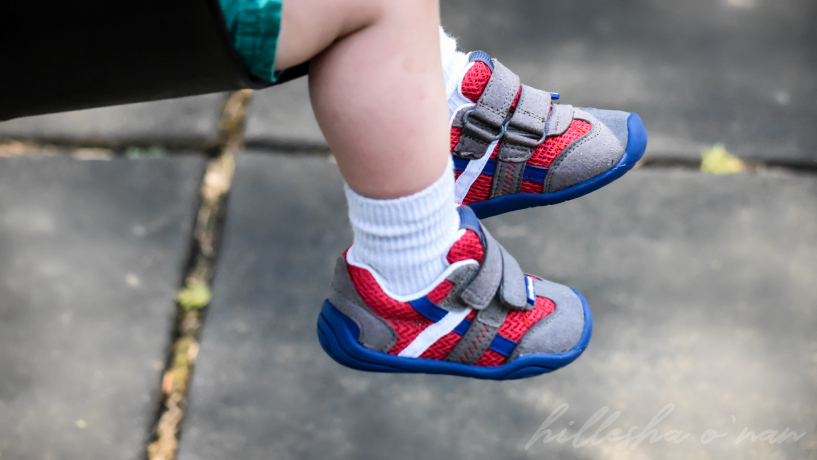 These shoes promote good balance and unrestricted growth while providing protection. The soles give first-time walkers the traction that they need when standing or toddling forward without slipping in the process, featuring G2 Technology™. G2 Technology™ is specially designed for children transitioning from early walking to walking with a more confident stride. G2 Technology™ includes a soft rubber sole, rounded edges that mimic the natural shape of a child's foot, heel stability, and a soft toe box that allows toes to curl and grip the floor. The quality of these baby shoes are superb and meticulously rendered on top of that!
Dirt is inevitable when little adventurers are flitting from one destination to the next! The good news is that these shoes can handle the playground as easily they can the washing machine since they're machine washable.
Heading Back to School in pediped's Flex Force Lavender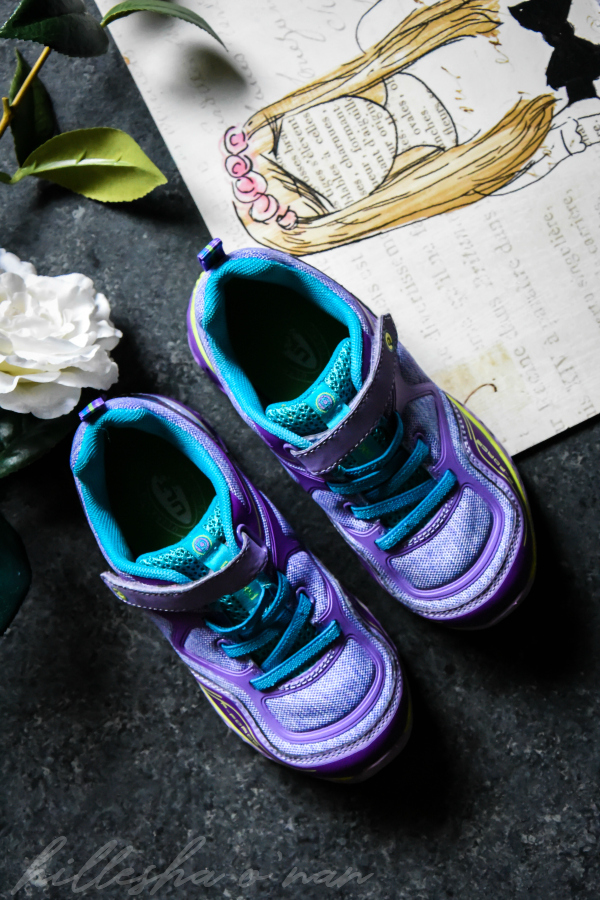 Meanwhile, daughter has always had a penchant for shoes. I can never pass a shoe section at a store without her taking notice. The Flex Force Lavender ($60) is lively, energetic, and vibrant as her personality, making them the perfect pair for her budding sense of style! Taking the style, durability, versatility, and comfort into consideration, you can be ensured that they're paying for quality that can easily withstand the daily life of an active and exuberant child.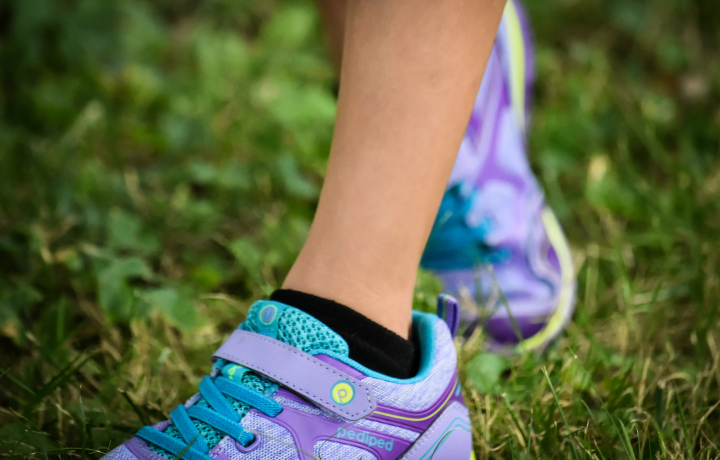 Connect with Pediped