This is a post in partnership with Precious Moments that may contain affiliate links, in which I will make commission if you purchase via the links. Thoughts and opinions are my own.
//tothemotherhood.com/wp-content/uploads/2018/02/Precious-Moments-You-Light-Up-My-Life-Figurine.jpg" alt="" width="600″ height="900″ class="aligncenter size-full wp-image-36125″ />
Sometimes, the smallest things can take up the most room in your heart! This month, celebrate the love for your loved ones with figurine from Precious Moments that they'll cherish for years to come. Their figurines are timeless with sentimental value. My favorite is the "You Light Up My Life" Bisque Porcelain Figurine ($35.99), which is the utmost expression of love for your loved one, whether it's a sentimental gesture towards a significant other, parent, or friend.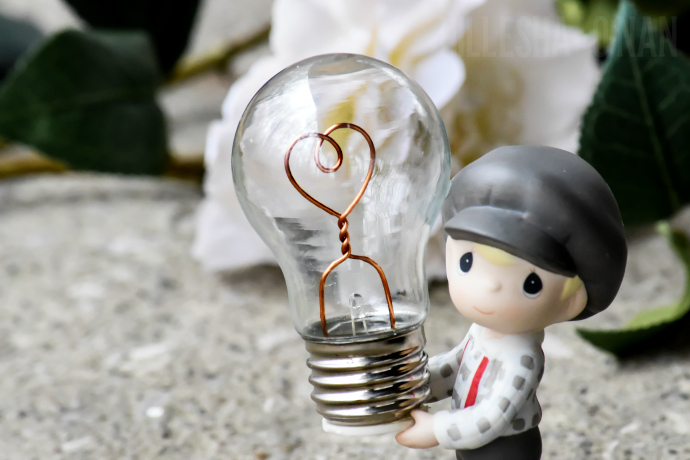 Standing at 5.25 inches high and donning vintage-esque newsboy attire, your heart will instantly light up at the sight of the "You Light Up My Life" figurine. This figurine is undeniably adorable with his doe-like eyes. But, what truly sets him apart from many of the Precious Moments' figurines is that he actually lights up!
Holding up an Edison-style light bulb, this young gentleman lights up by flipping the switch on the bottom. There is no need to purchase batteries since 2 button cell batteries are already included. I honestly can't think of a more clever way of showing a loved one that they bring light to each of your days than this figurine. Not only this figurine is perfect for special occasions like Valentine's Day, Sweetest Day, or Mother's Day, but it would also make a thoughtful "thinking of you" gift. The craftsmanship is truly impeccable with its meticulously sculpted fine bisque porcelain and glass, which has been expertly handpainted.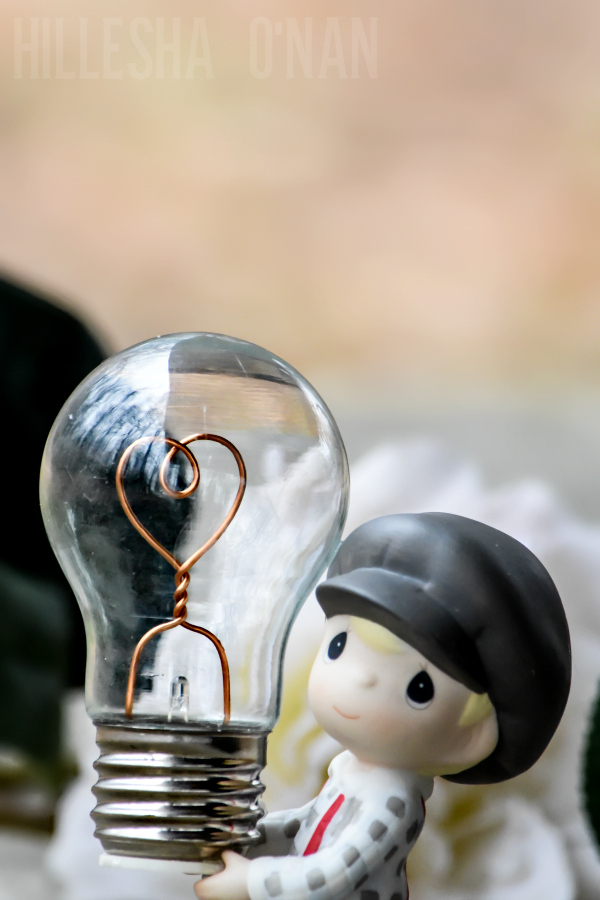 About Precious Moments
It began more than 35 years ago, when Precious Moments® creator, Sam Butcher, began drawing the endearing teardrop-eyed children he called "Precious Moments," as gifts for family and friends. Today, his Precious Moments artwork is among the most recognized art in the world, sharing messages of loving, caring, and sharing with collectors from around the globe.
The collection is now thousands of pieces, with new introductions offered each year. Members of collector's clubs continue to be found throughout the world. Furthermore, since its opening in 1989, Precious Moments Park in Carthage, Missouri has welcomed approximately 400,000 visitors every year.
Precious Moments is truly achieving goals set forth by its mission statement: to make the world a better place by helping others share the gift of love. The longevity of the Precious Moments brand is a testimony to its ability to stand the test of time and persevere with its core values of goodness, quality, creativity, and stewardship at its forefront.
Connect with Precious Moments