Give the gift of faith-driven inspiration with the Christian planners from Horacio Printing!
This post is in partnership with Horacio Printing.
Most of us strive to live a balanced life, but in reality, most of us get caught easily in a whirlwind of activities. I'll admit that there are days that I feel like I am part of a circus. My life is a juggling act of tasks, activities, and life in general demands. It can be quite overwhelming at times! Balance is beneficial for keeping my productivity and creativity flowing consistently. Whether you're a parent on-the-go, the busy entrepreneur, student, or another type of creative, it's effortlessly easy to feel unbalanced and that you're being pulled in a million directions.
Planning Ahead with Horacio Printing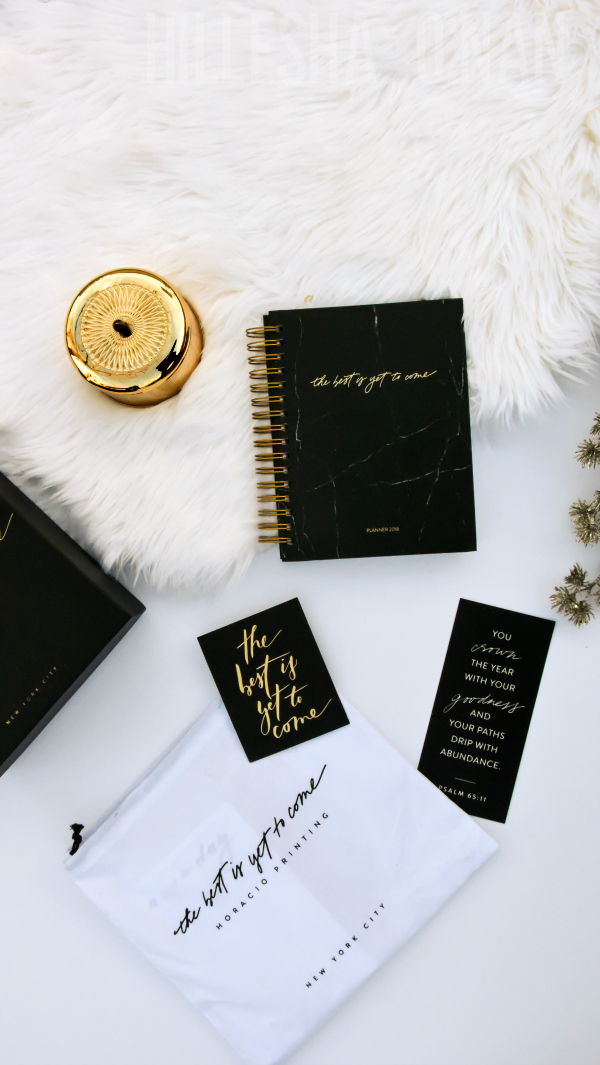 I've been using a planner for the past few years. Planners help me focus and prioritize all of my responsibilities as well as find balance and productivity. It wasn't until this year that I found a planner by Rifle Paper Co. that was perfect for me. I'm not dissatisfied with this brand in the least, but I wanted to switch things up a bit by opting for a planner from a different company.
With the New Year lurking around the corner, I have started writing down my dreams, goals, and blog projects for 2018 with the 2018 Black Marble Kit ($70) from Horacio Printing. I absolutely love it! Their faith-based planners are perfect for anyone who needs a simple and easy system to keep track of it all to help prioritize each day – without compromising style and grace. One of my favorite features is the Personal Growth Check-In. It is a simple and game-changing personal growth exercise that can help strengthen different areas of my life, including spiritually, physically, relationally, professionally, financially, and personally.
The Horacio Printing 2018 Black Marble Kit comes complete with a dust bag, 4 sticker pages, daily notepad, encouragement pad (6 words of encouragement), and "The Best Is Yet To Come" 4×5 Gold Foil Print. Optional upgrades include 10 encouragement cards with envelopes and stickers, washi tape, and a blank journal.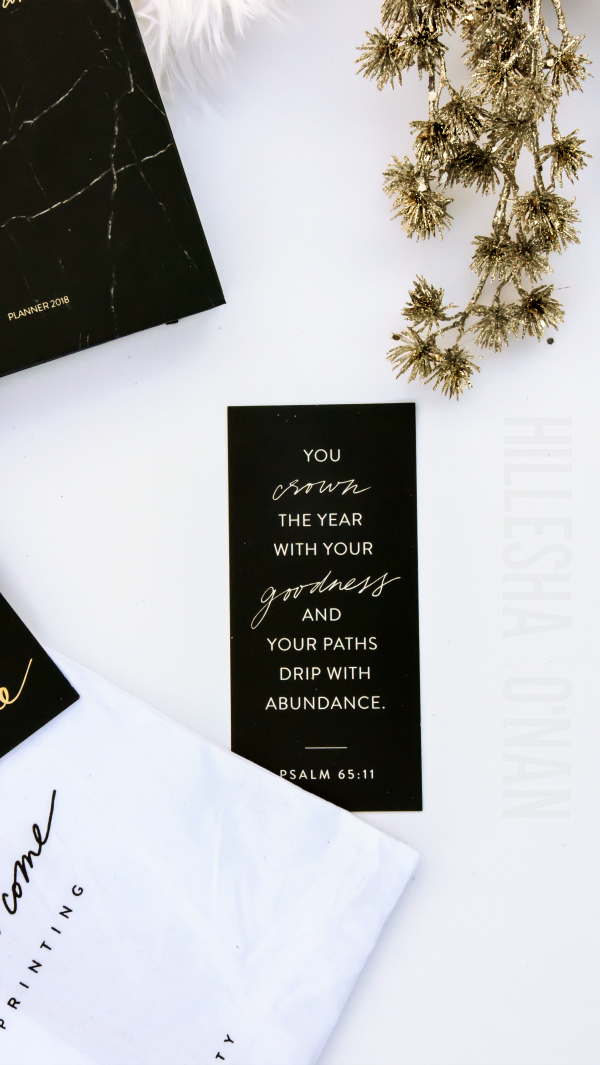 Make this a year of finding, fulfillment, of joy, peace, and purpose with the functional features of Horacio Printing's 2018 Planners:
❏ Weekly Planner (January – December)
❏ 2018 Bucket List
❏ Dust Bag
❏ Refocus Cloud Exercise
❏ Generosity Planning
❏ Heart Check
❏ Premium Thick Paper – No Bleed Through
❏ Scriptures on Every Weekly Spread
❏ Dream Planning Exercise
❏ Elastic Strap to Ensure Security
❏ Snap-In Bookmark with Gold Foil Accents
❏ Two Page Weekly Spread
❏ Two Page Monthly Spread
❏ Monthly Praise Reports
❏ Seasonal Prayers and Refresh Section
❏ Lots of Blank Space – Your Canvas!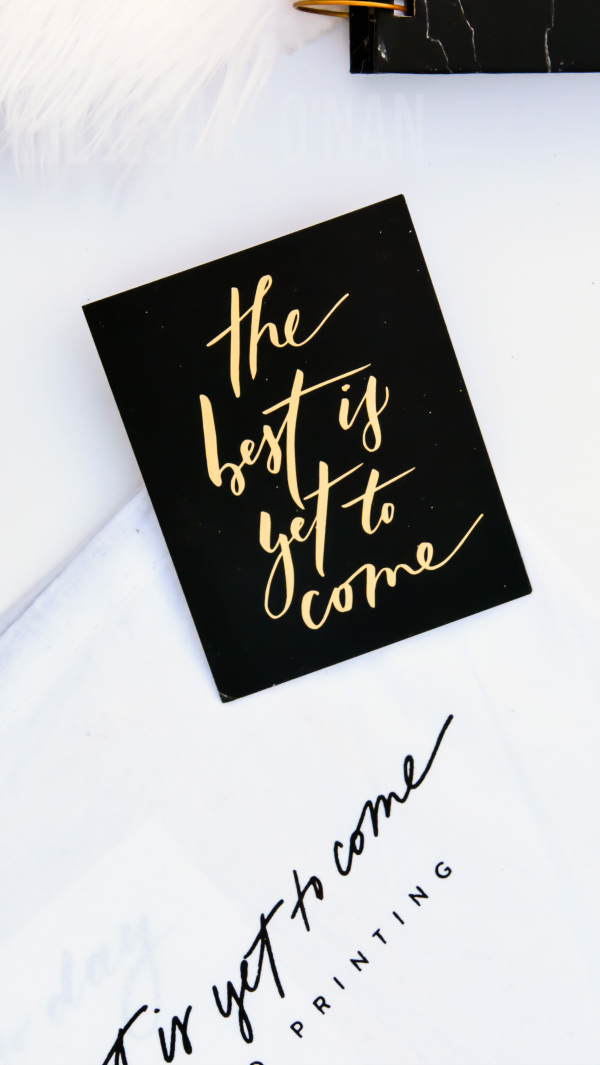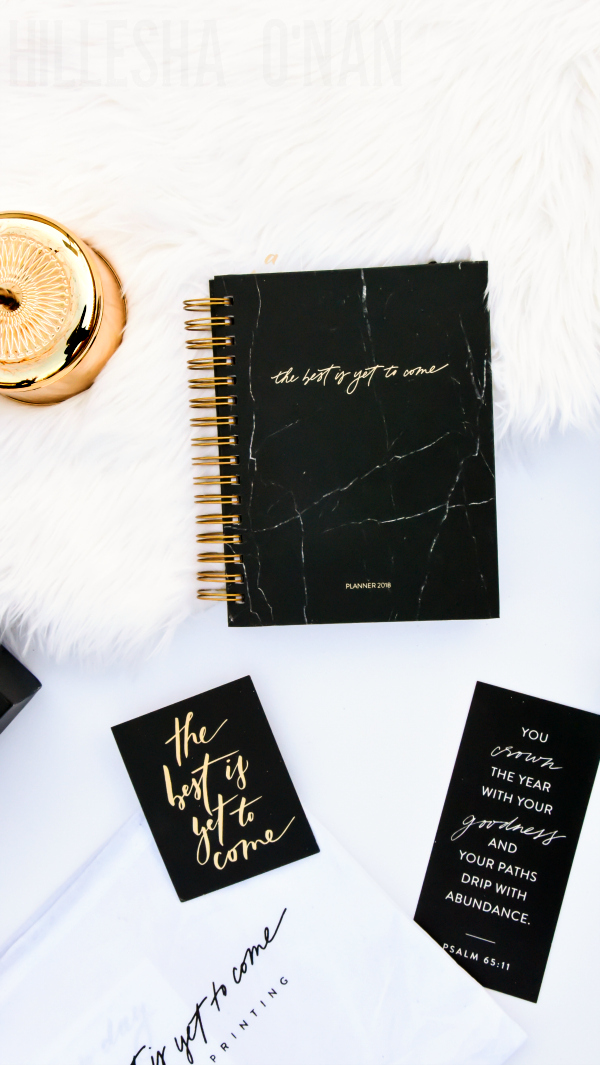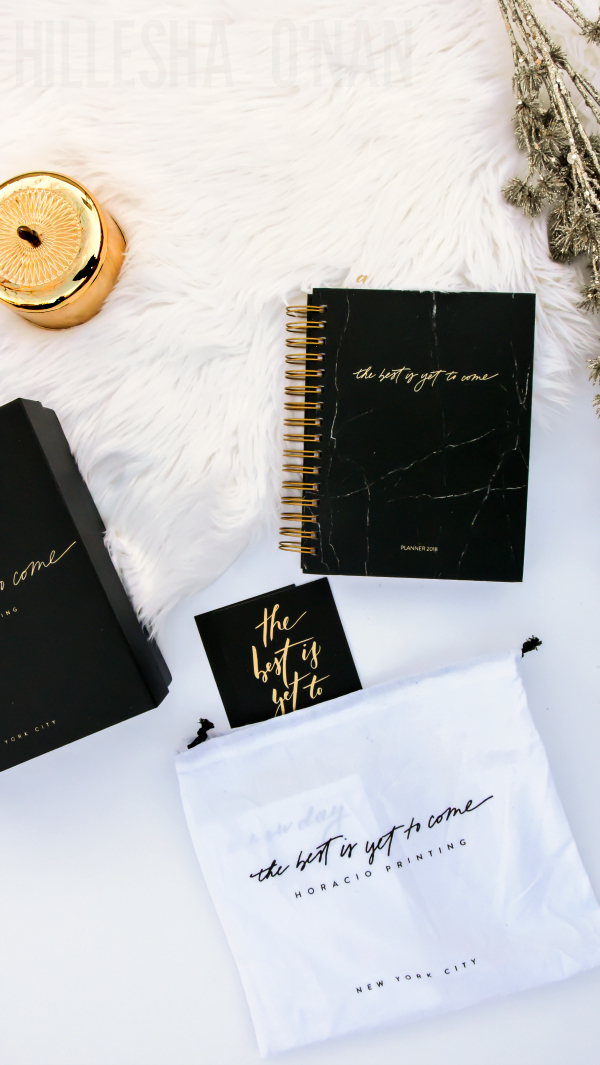 Map out your dreams, remove distractions and cultivate new habits that align your heart with the purposeful planners from Horacio Printing!
Passionate about placing value and worth on every life, Horacio Printing is on a mission to give back. With each order placed, the brand donates 10% of every product sold to A21.org. A21 is an incredible organization that is changing the world by fighting human trafficking globally.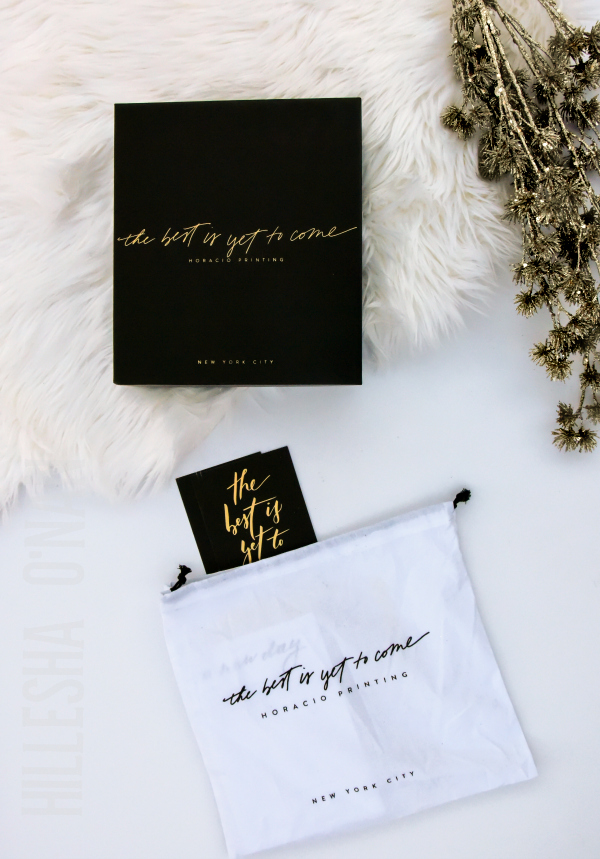 Connect with Horacio Printing

"For I well know the thoughts that I am thinking toward you, declares Jehovah, thoughts of peace, and not of calamity, to give you a future and a hope." Jeremiah 29:11