I have been compensated by The Motherhood on the behalf of Johnson's® Baby for this post; however, I am sharing my own thoughts. All opinions are my own.
Simplicity is key since I don't always have plenty of time to devote to myself. One of my favorite ways to simplify my time is incorporating inexpensive products like Johnson's® Baby Oil, Johnson's® Baby Lotion, and Johnson's® Baby Wash in my beauty routine. These products truly do wonders for my sensitive skin! This is why these products are beauty staples during the cooler seasons when my skin becomes dry and dull.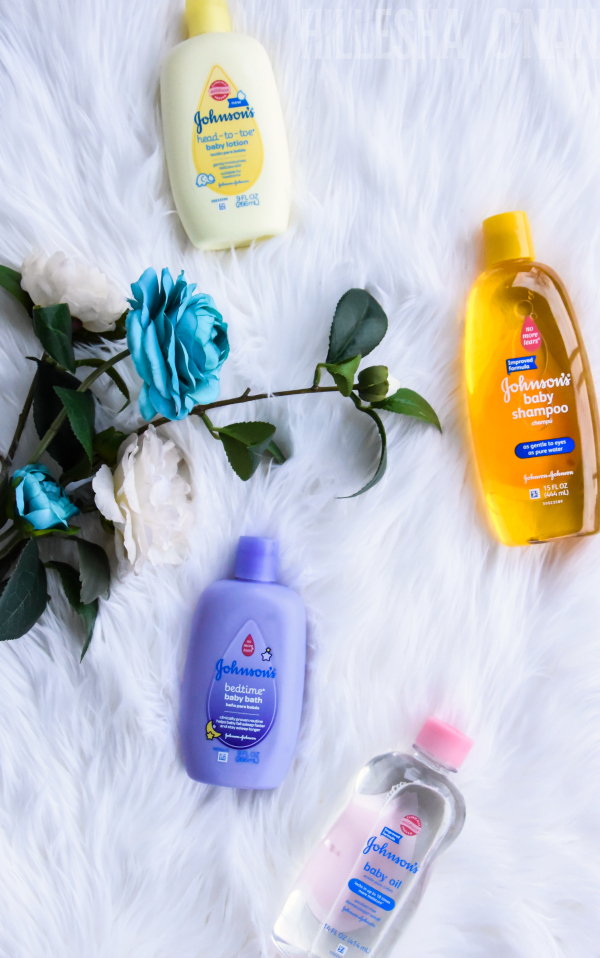 Products like the Johnson's® Baby Oil keeps Old Man Winter in his place by taking care of my skin by softening it, improving the elasticity, and giving it the hydration it craves. It is inexpensive as well as perfect for multiple uses. I use it for everything from removing eye make-up and sealing split ends to preserving fragrance and moisturizing cuticles. These simple beauty shortcuts help me save time and money:
Beauty Hacks with Johnson's Baby Products
Eye Make-Up Remover
Johnson's® Baby Oil removes eye makeup flawlessly and effortlessly without irritating my eye area. I typically don't have to follow-up with an eye cream since it helps keep my skin soft and supple.
There is nothing more unsightly than cracked heels, yet my feet are prone to this during the winter time. Each night before going to bed, I apply Johnson's® Baby Lotion on my feet and then put on clean socks. This simple remedy practically works overnight since I wake up to softer feet each morning!
Moisturize Parched Ends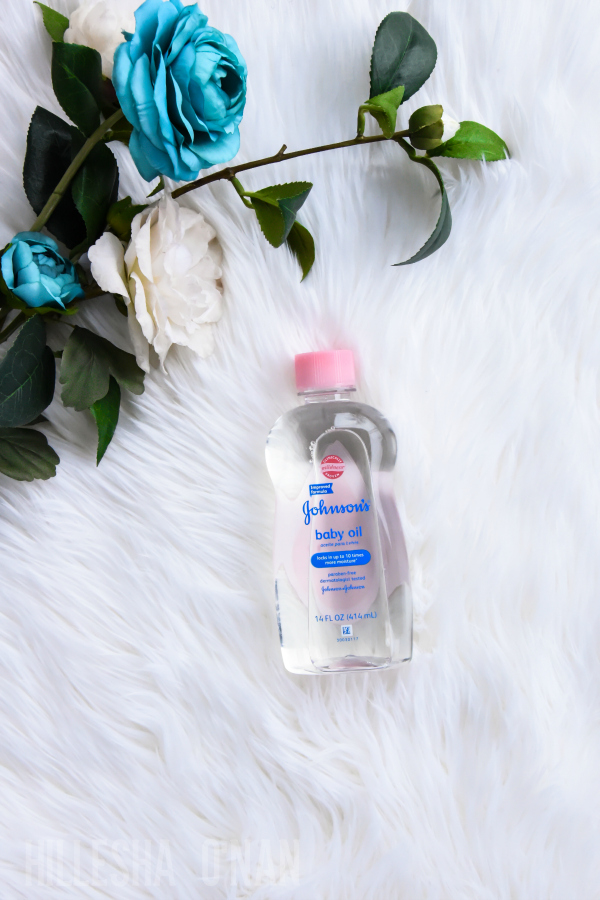 Harsh weather doesn't have any mercy when it comes to wreaking havoc on your hair. This is why it helps to limit the usage of artificial heat like blow dryers, flat irons, and curling irons since they all make our hair even more susceptible to splitting and breakage. Add a small amount of Johnson's® Baby Oil on a tissue to apply on dry ends to give it the luster it needs. Just use in moderation and don't apply directly on hair to avoid weighing it down or greasiness.
Gentle Hand Wash
There aren't many hand washes that I can use. Why? Many of them cause my hands to crack and peel, making them red and itchy. I've found using Johnson's® Baby Wash as a hand wash provides the mild and gentle care that I need.
Cracked Heels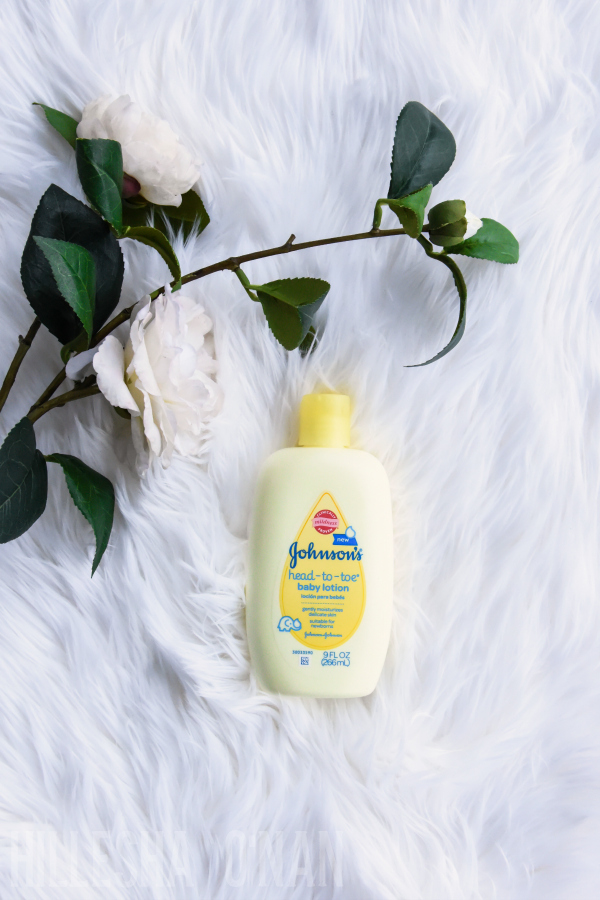 Lip Scrub
Combine a teaspoon of Johnson's® Baby Baby Oil, ½ teaspoon of brown sugar, and a few drops of lemon juice to help keep your lips soft and healthy. Rinse it off with warm water after application to reveal smooth and supple lips.
Prepping My Nails
I usually dab a few drops of Johnson's® Baby Oil around my cuticles before polishing my nails. Some nail polish can be challenging to remove, but Johnson & Johnson Baby Oil makes the process less challenging.
Foot Scrub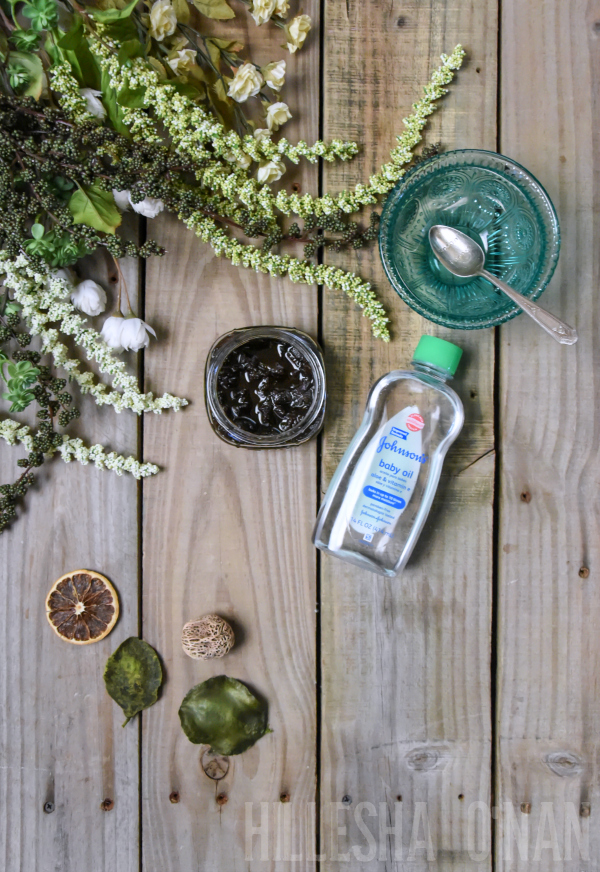 One of my tried and true favorite ways to obtain and maintain smooth feet is exfoliating. I have noticed that my feet are at their best when I exfoliate once a week in the warmer seasons and twice a week in the cooler seasons. Combine 2 tablespoons of honey, ¼ cup of brown sugar, a few drops of peppermint essential oil, and two tablespoons of Johnson's® Baby Oil in a small mixing bowl. This homemade foot scrub will gently polish the feet without irritating it in the least, leaving behind a tantalizing aroma and deeply nourished skin after rinsing. There's no need to follow-up with lotion since this foot scrub is nourishing enough.
Do you have a beauty hack that you would like to share?