There is nothing worse than not being prepared before guests start arriving. Maybe there has been a time or another where you realized that you didn't have extra toilet paper as houseguests start arriving or other essentials like Kleenex or paper towels. It happens to the best of us since we all have had our oops moment at one time or another. That's why I recommend stocking up and saving on basic essentials for a guest-ready home. You can purchase these basic essentials by simply heading to
Amazon.com
. Additionally, you'll be protecting nature if you purchase Kimberly-Clark products (Scott, Cottonelle, Viva and Kleenex) that have the Forest Stewardship Council label. That isn't all! You can save up to
$2.50 off in coupons and up to 15% off with the Subscribe & Save on Amazon
.
'Tis the season to be jolly, but you can't muster the energy to belt out the "Fa la la la la la la la" when you're starting to feel like a one woman circus. That's most likely because of the juggling act of a varying amount of roles and tasks, including the shopping, decorating, attending seasonal festivities, cooking, and getting your home guest-ready.
How to Get Your Home Guest-Ready for the Holidays
☑ Paper Towels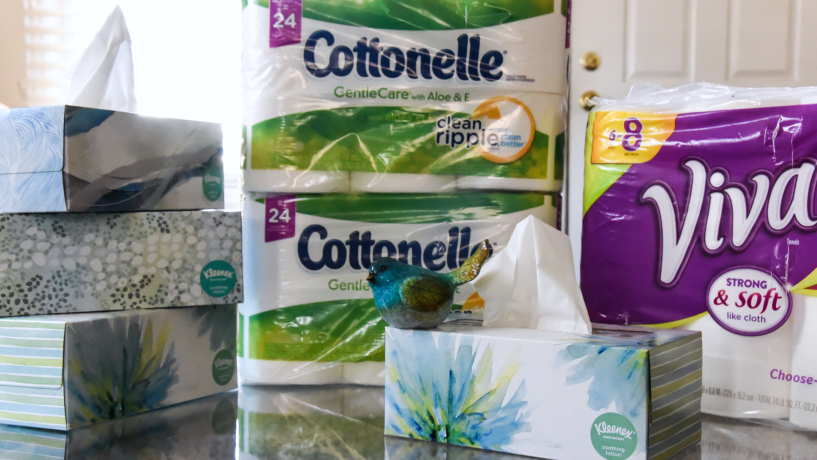 Products like the VIVA Choose-A-Sheet Paper Towels are a must-have in my cleaning arsenal. These paper towels ensure that my home gets a deep clean, inside and out! They can virtually tackle anything, whether the cleaning tasks are minor or downright laboring. The cloth-like texture of these paper towels are good for cleaning everything, whether it is stainless steel appliances, glassware, or cast iron skillets.
One surefire way of keeping the home fresh and cleaning with vinegar. It's all-natural, cheap, and gets the job done. It's just as effective as the cleaners that can be bought at the store! The only drawback is that the smell can be overwhelming, but that's where essential oils come into play. They can easily mask the smell of vinegar while naturally deodorizing anything I clean, plus I don't have to concern myself with neurotoxins, sensitizers, allergens, and phthalates that are typically found in store-bought cleaners. One of my go-to essential oils for cleaning is lemon. It has purification qualities that make it ideal for multi-purpose cleaning chores.
The combination of vinegar and lemon essential oil works harmoniously in deep cleaning the home. While this homemade natural multi-purpose cleaner is a powerhouse on its own, it's a force to be reckoned with when you're wiping everything down with VIVA Choose-A-Sheet Paper Towels! In addition to being a cleaning must-have for making your home sparkly and clean for guests, these paper towels are also perfect for those inevitable messes that can occur.
☑ Extra Toilet Paper
There is nothing like using the bathroom and realizing there are only a few sheets of toilet paper left on the current roll. To make matters worse, there aren't any other rolls in view! Not many guests want to ask their host or hostess for toilet paper. That is why it is always good to have extra toilet paper on standby. Personally, I love Cottonelle. With Cottonelle, you're not skimping on quality since their toilet paper is strong and durable yet soft and gentle.
☑ Extra Kleenex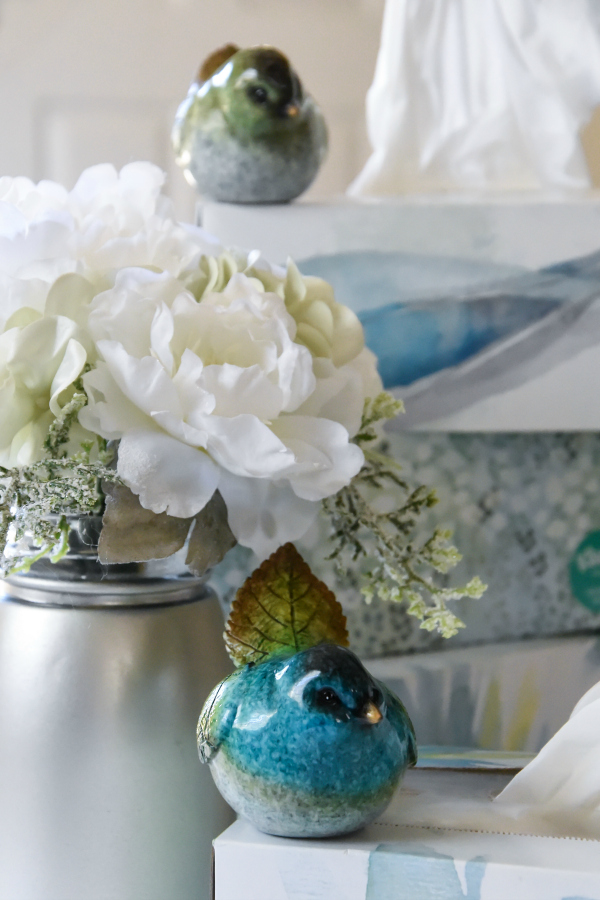 Kleenex should be on standby in various places of the home for the inevitable: the sneezes and sniffles. What I like the most about Kleenex is that their tissues are ideal for people who have sensitive skin, such as myself, because they're superbly soft.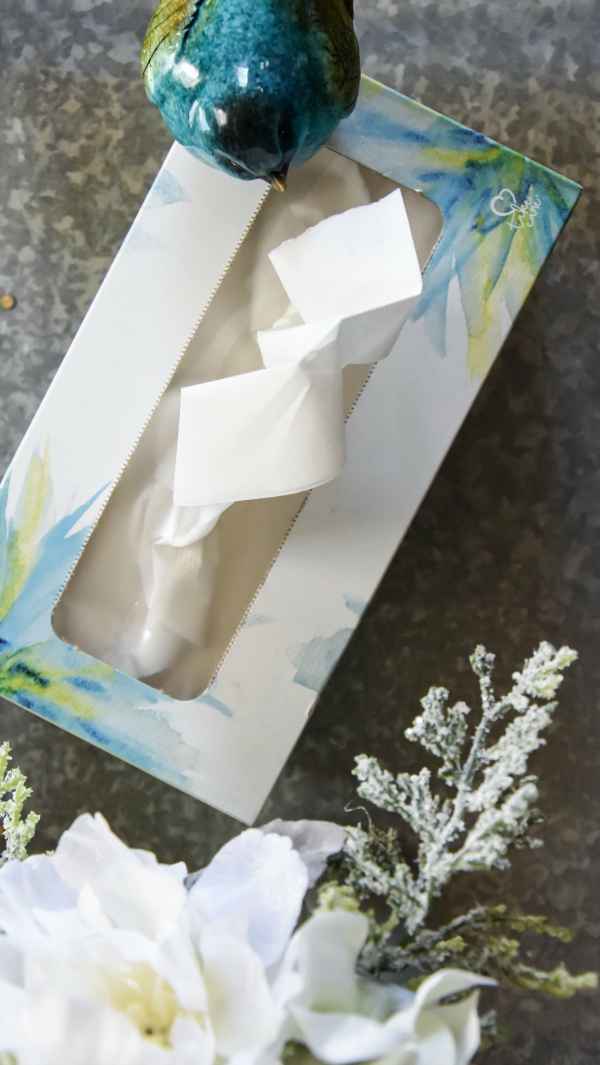 There is nothing worse than not being prepared before guests start arriving. Maybe there has been a time or another where you realized that you didn't have extra toilet paper as houseguests start arriving or other essentials like Kleenex or paper towels. It happens to the best of us since we all have had our oops moment at one time or another. That's why I recommend stocking up and saving on basic essentials for a guest-ready home. You can purchase these basic essentials by simply heading to Amazon.com. Additionally, you'll be protecting nature if you purchase Kimberly-Clark products (Scott, Cottonelle, Viva and Kleenex) that have the Forest Stewardship Council label. That isn't all! You can save up to $2.50 off in coupons and up to 15% off with the Subscribe & Save on Amazon.
Heart Your Planet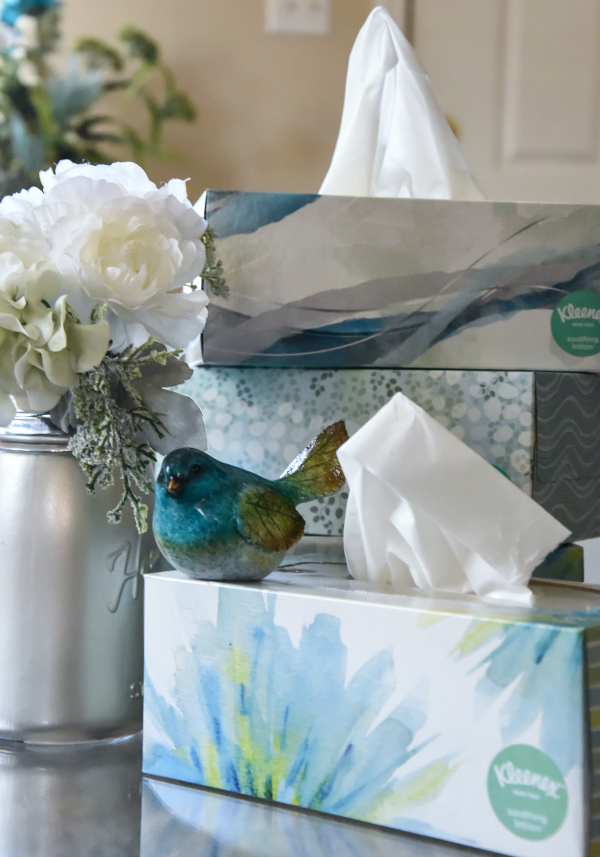 Between now and May 31st, 2020, Kimberly-Clark will be providing $4 million to support World Wildlife Fund's efforts to protect forests and other critical ecosystems. For 50 years, WWF has been protecting the future of nature. The world's leading conservation organization, WWF works in 100 countries and is supported by 1.2 million members in the United States and close to 5 million globally.
Kimberly-Clark Corporation, WWF and Forest Stewardship Council® (FSC®) announced a unique three-year agreement designed to raise awareness of the importance of choosing products that use fiber from responsibly managed forests. FSC® is considered a "gold standard" in forest certification and assures that these products come from responsibly managed forests that provide environmental, and social benefits.