The idea that functional and beautiful everyday objects should be available to us all is a core theme in Scandinavian design. With a Scandinavian foundation, the LILLEbaby brand has, from its very conception, been true to these roots and shown a warm passion for combining functionality and style. Resonating with the Scandinavian values of quality of life, honesty, and love for nature's beauty. LILLEbaby strives to make baby products that bring this functional style to parents anywhere. They wish parents to attain the simple luxury of keeping their baby close while building a natural bond, in perfect comfort and style.
This post is in partnership with ELFIN MEDIA Influencer Program on the behalf of LÍLLÉbaby.
Babywearing is certainly not a new fad since it has been practiced around the globe for many centuries, long before there were such things as modern baby carriers like the LÍLLÉbaby. Earlier traditional styles that were adapted (and still exist today in some countries) included a cradleboard that the Indians wore, which was usually made of woven twigs or flat pieces of wood; an amauti, which was an Inuit Eskimo parka; rebozo, a shawl cloth worn by Mexican women; and a podaegi, a Korean style baby carrier.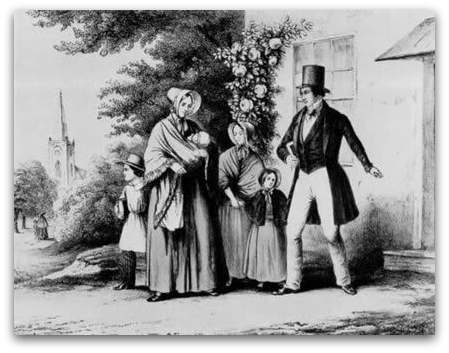 Even though some of these styles are still worn today, different companies have made babywearing more innovative, stylish, and easier to wear. Baby carriers have certainly come a long way!
With my firstborn, I was apprehensive about wearing a baby carrier since they looked uncomfortable and unsafe. I can't vouch for other styles and brands, but I can truthfully say that this isn't a fraction of the truth with the 6-in-1 COMPLETE Woven Baby Carrier (Sand Dollar; $240). My 2-month-old is at a stage where he doesn't like being confined, causing him to be squirmy! That is why he didn't seem to like being placed into the baby carrier at first, but he has gotten used to it now. This makes it a comfortable experience for the both of us. It also helps that the carrier is made of a superbly soft fabric that is a blend of 47% Tencel and 53% cotton.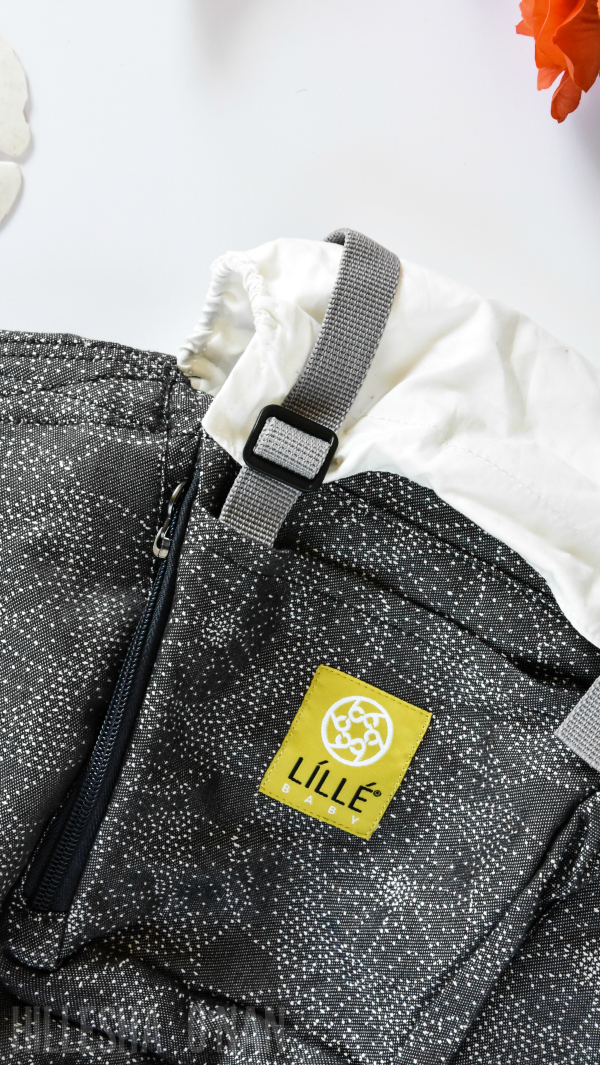 I'm not sure how I got things done without a baby carrier with my firstborn who is now 11. How time flies! I had a stroller then, but I believe that it is a good idea to have a stroller and a baby carrier. Both can be convenient, depending on the situation. That is why there is certainly no turning back since I know the convenience and benefits of having a baby carrier!
The Highlight Features of the LÍLLÉbaby 6-in-1 COMPLETE Woven Baby Carrier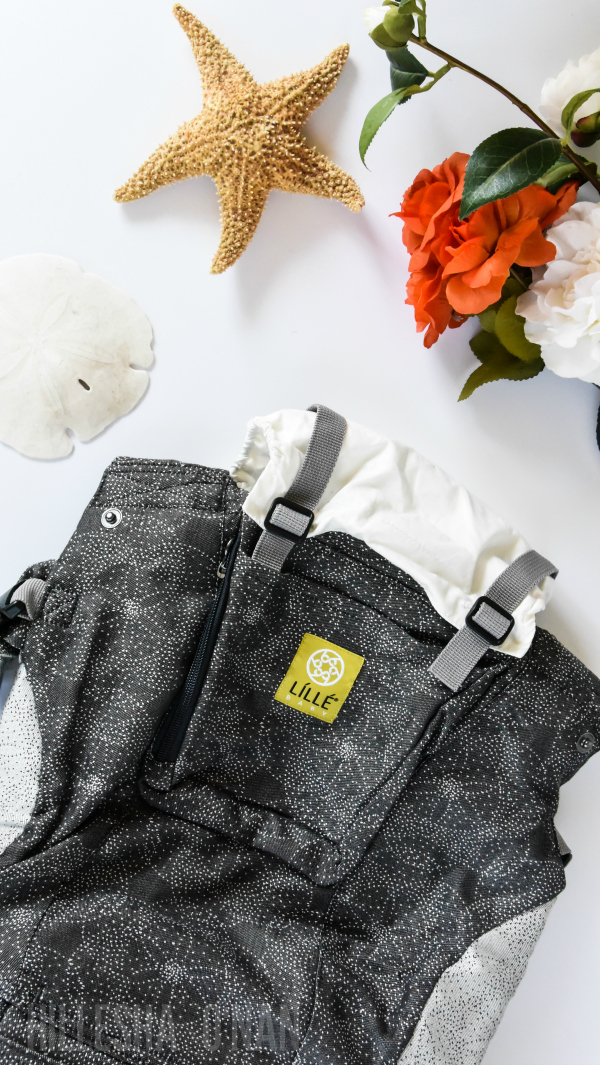 ❏ Six Ergonomic Carrying Positions – Includes every carrying position without the need for an infant insert: Front-fetal, Front-infant, Front-outward, Front-toddler, Hip and Back carry. The COMPLETE grows with your child through all the baby wearing years from 7lbs to 45 lbs. The patented cupped seat adjusts to keep baby ergonomically seated in all six carry positions through every development stage.
❏ Removable Sleeping Hood – Features dual adjustment points to provide tailored support for baby's head while sleeping, sun protection while exploring, and privacy while nursing.
❏ Lumbar Support – Increases comfort, maintains healthy posture and alignment, and prevents lower back strain. Combined with an extra sturdy waist belt to maximize parent's comfort.
❏ Two-Way Straps – Enables wearer to carry "backpack style" or with straps crossed on the back. Dual adjustment buckles simplify breastfeeding and adjusting straps on the go.
❏ Pockets – Large zippered storage pocket, plus an easy-reach pocket for storing hood and essentials.
❏ Wide, Padded Shoulder Straps + Waist Belt – Evenly distribute baby's weight for maximized comfort.
❏ Extra Tall, Extendable Torso – So comfortable your baby will fall asleep! Provides extra neck and back support and keeps taller babies secure in the carrier. The adjustable width gently cradles baby's head. Elastic straps provide support while allowing for movement and easy adjustment.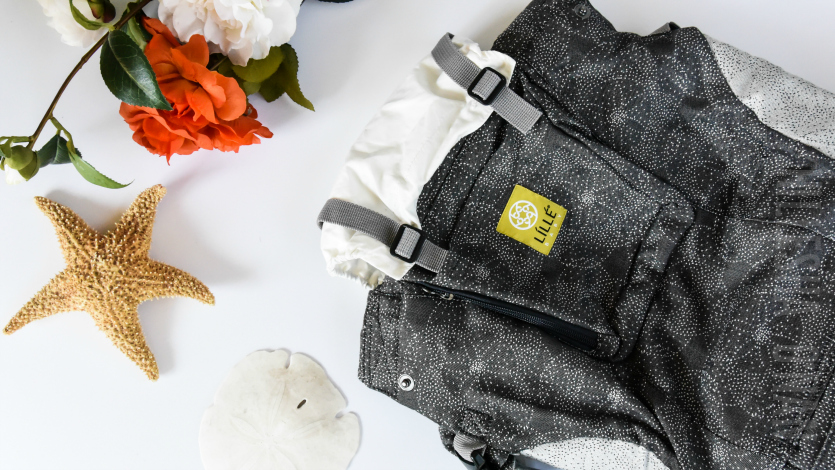 Connect with LÍLLÉbaby