Iris is a DIY smart home + security system by Lowe's that provides a sense of security, figuratively and literally.
This is a sponsored post written by me on behalf of Iris by Lowe's.
There's nothing like being on vacation and receiving a phone call that someone attempted to burglarize your home. Which, is exactly what happened to me last fall. I didn't believe my mom at first since she loves to joke around so much that it's hard to take her seriously at times. That was until she placed one of the police officers on the phone to confirm the attempted burglary. With an exasperated sigh, the officer says "Mam, she isn't kidding."
That euphoria of being on vacation with my husband sans children came to a screeching halt. This put me in full blown panic mode, especially since I didn't know all of the facts. Needless to say, my vacation was cut short!
On my frantic drive back home, many thoughts and questions were racing through my head, such as, "Why me?" "I'm not prepared for this at all." "Was my desktop computer that I use for work stolen?" I later found out that a neighbor caught three of the young men in the act as she was going to work. I honestly never thought anything like this would happen to me, but this experience taught me that that this can happen to anyone at anytime. A local police officer's home was burglarized recently! This goes to prove that it doesn't matter where you live since there are opportunist thieves everywhere. The best thing you can do is to take precautionary steps in safeguarding your home and valuables.
DIY Smart Home Security System with Iris by Lowe's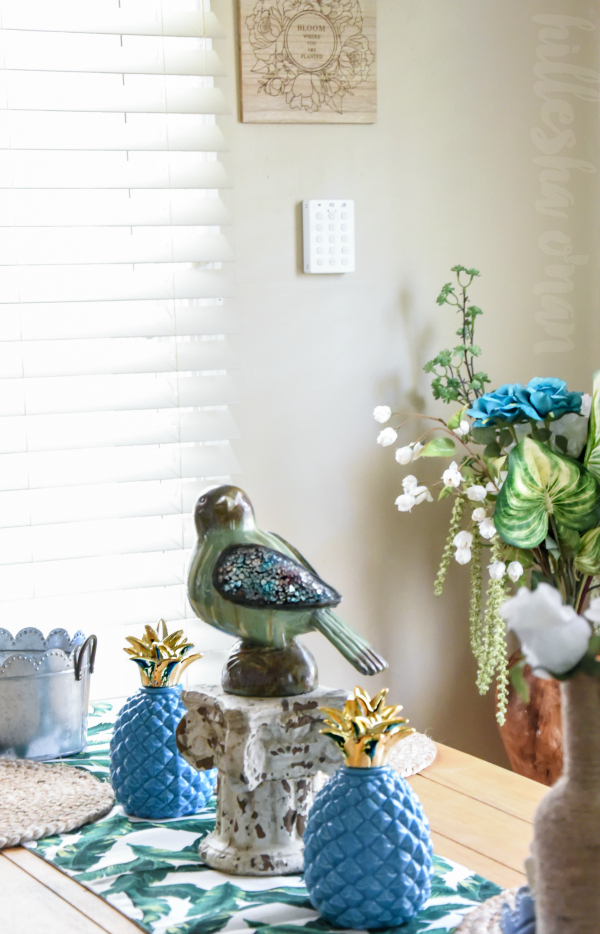 Experience also taught me that it is always a good idea to let a trusted neighbor know when my family and I are going to be out of town in order to help keep an eye on our home. Other ways I take additional steps in safeguarding our home are stopping mail delivery, not sharing that I'm on vacation via social media, keeping the backyard gate safe and secure at all times, monitoring our home with a security camera system, and using motion activated outdoor flood lights.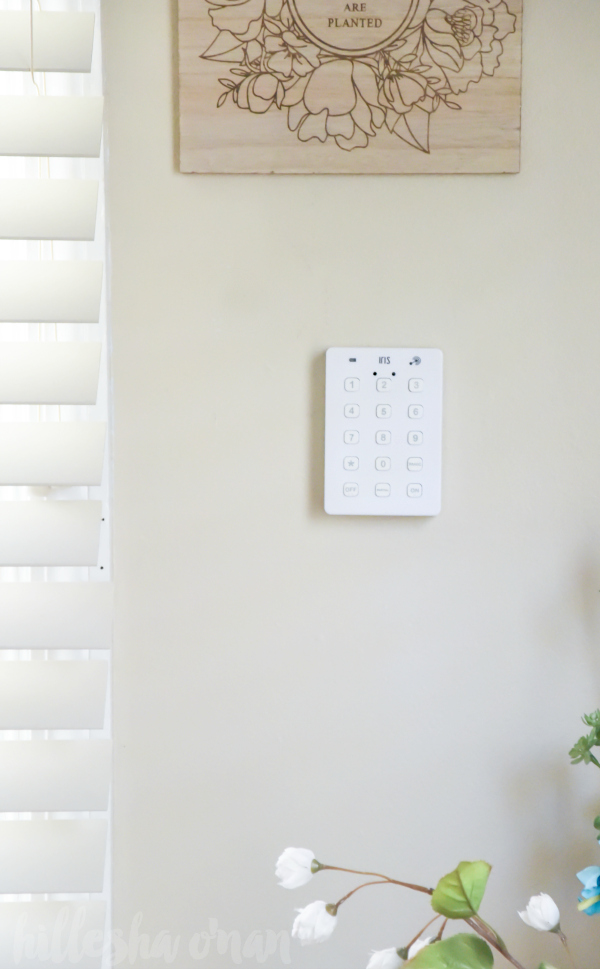 Iris by Lowe's also gives us a sense of security, figuratively and literally, that we need when we're away from home, whether we're running errands, out of town, or on vacation. It makes me feel safer since we can keep tabs on our home front from any internet-connected computer or smartphone! What exactly is Iris by Lowe's? Iris is a DIY smart home + security system by Lowe's that provides 24/7 peace of mind.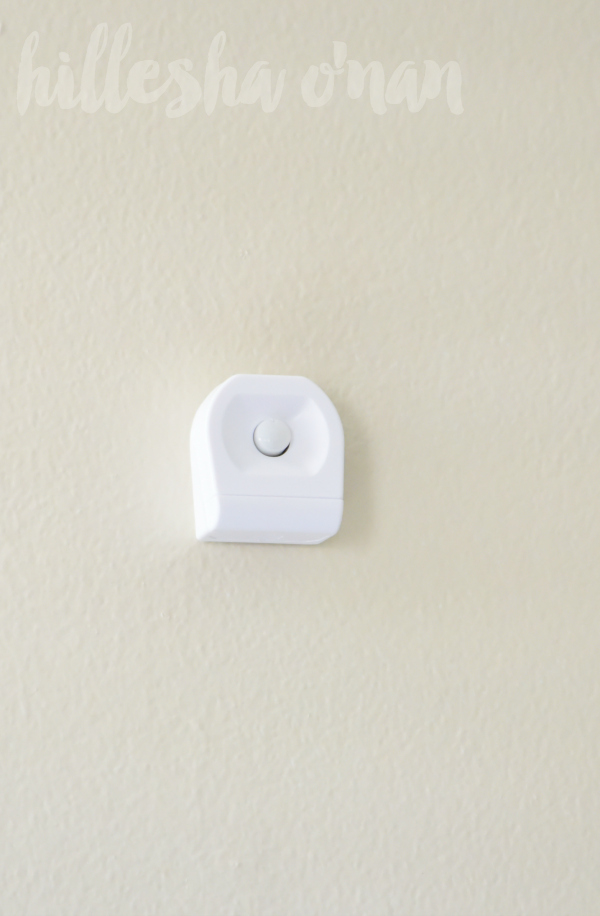 I can control and monitor my home via the Iris app on my smartphone with products like the Iris Home Automation Security Pack. The Iris Home Automation Security Pack includes one motion sensor and two door and window sensors that all have a built-motion detector that lets me know the status of a door, safe, cabinet, and/or window (opened or closed unexpectedly). Each product also reports the temperature wherever it is installed. Additionally, there is a keypad that makes it easy to set up and enter a code. Best of all, it is effortlessly easy to install. All that is required is an Iris Smart Hub, which is sold separately.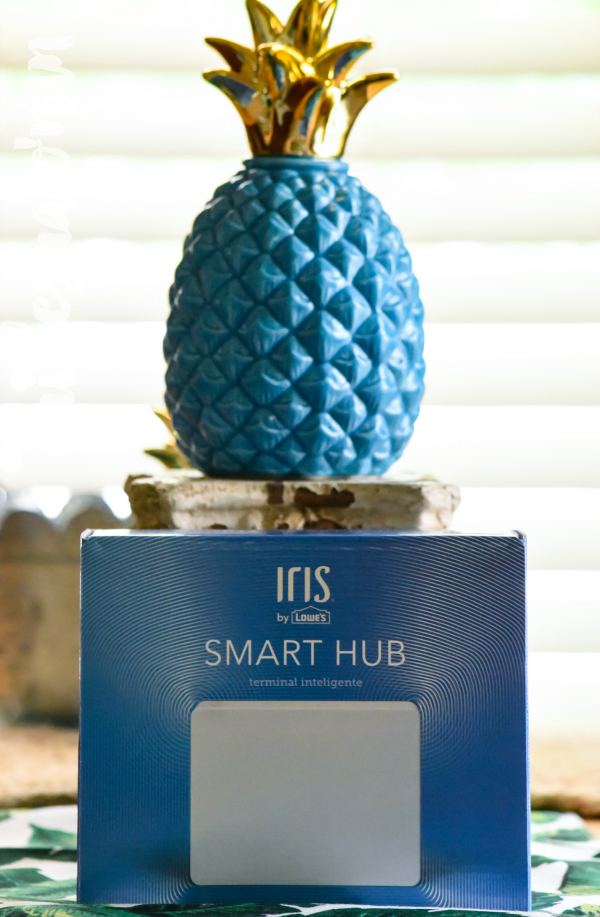 Iris works with over a hundred of smart devices that include locks, garage openers, switches, alarms, sensors, plugs, keypads, thermostats, bulbs, detectors, heaters, vents, and more. They're currently offering 10% off Iris starter packs and smart hubs with coupon code MYIRISSECURITY between May 30th and June 29th.
How do you improve your home security?
This is a sponsored post written by me on behalf of Iris by Lowe's.