This post is in partnership with Socialix on the behalf of Duluth Trading.
I keep marveling at the fact that it is spring already! I always look forward to this time of year: the picnics, road trips, hiking, camping, gardening, cookouts, soirees; a sampling of the springtime's myriad of activities. One of my favorite warm weather activities is relaxing, unwinding, and surrounding myself with nature, art, and history. One of my favorite places to go is no other than New Harmony, Indiana!
New Harmony is a picturesque town that was originally just known as Harmony since it was established by the Harmony Society in 1814. It was later renamed New Harmony by Robert Owen after he purchased it in 1825. Robert Owen's intention was to create a utopian community that was self-sufficient and free of inequality and poverty. His vision of a utopian community may have failed, yet New Harmony is still one of the charming and peaceful towns in the state of Indiana.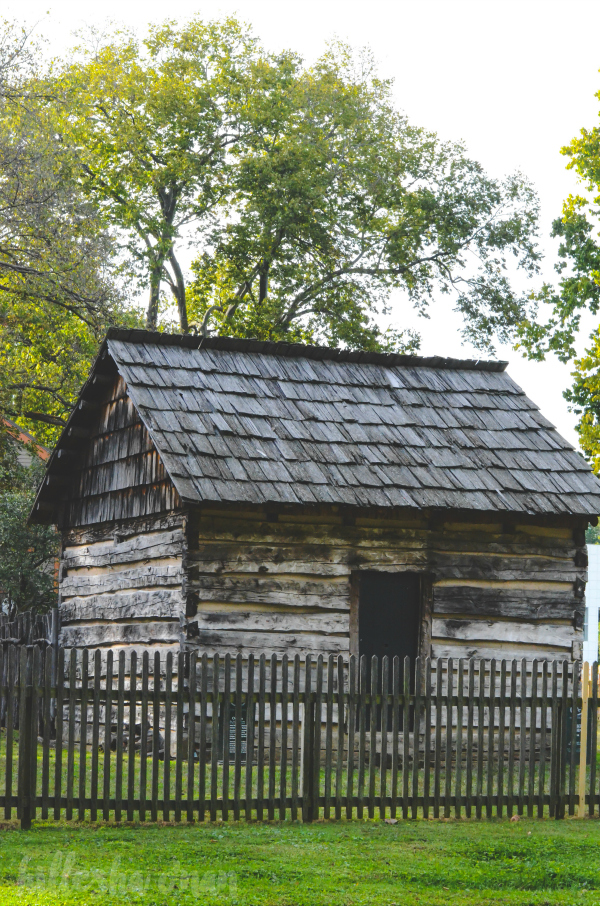 Several of New Harmony's old Harmonist buildings like the Rapp-Owen Granary, David Lenz House, and Ludwig Epple Guest House still stand and have been restored. These structures, along with others related to the Owenite community, are included in the New Harmony Historic District. Modern additions to the town include the Atheneum and Roofless Church. New Harmony has a vibrant community where plays, concerts, and festivals are held throughout the year. It's one of the most popular locations for photo shoots, hiking, biking, horseback riding, picnicking, and weddings. It's the perfect place to visit if you want to retreat from the larger world to seek enlightenment, spirituality, and the beauty of being surrounded by nature and art.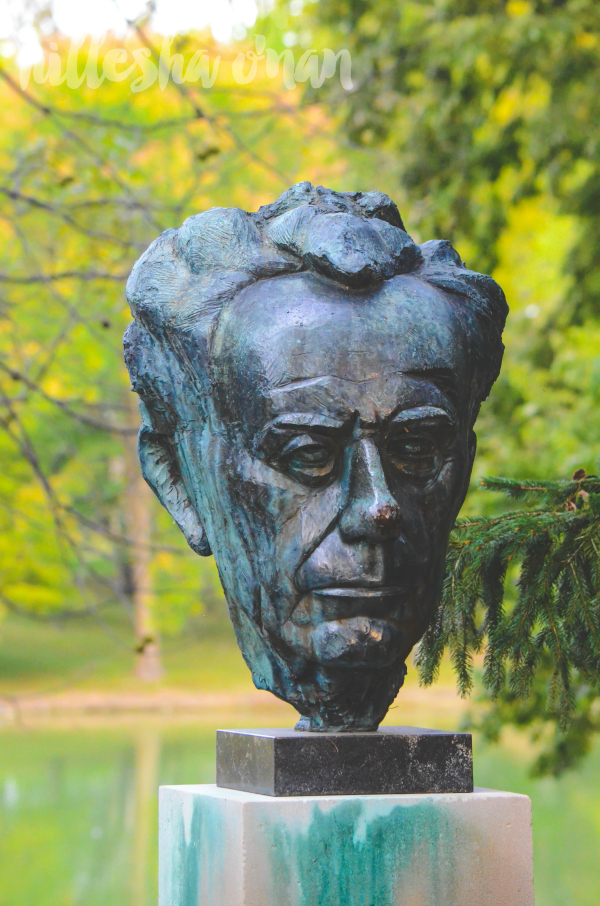 I always love visiting Tillich Park whenever I visit New Harmony. It's filled with so much wonderment, beauty, and delight.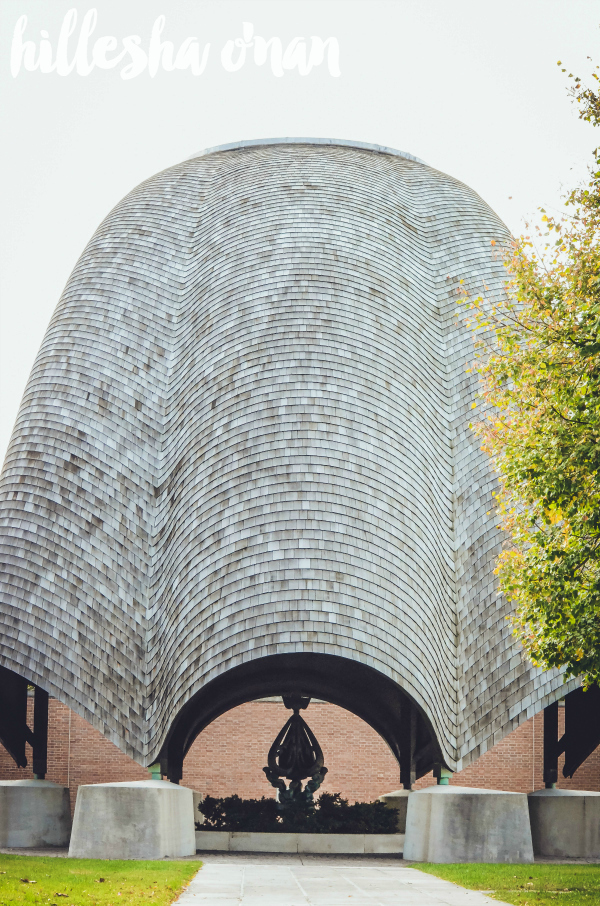 The Roofless Church is another place that I love to stop by and visit. It's a beautiful structure that was designed by architect, Phillip Johnson, in 1960. This architectural landmark stands at 50-feet, featuring an interior dome that is shaped as an inverted rosebud. It's a window of opportunity for photographers during the spring and fall seasons when foliage is at its prime. This is why it isn't surprising that it's New Harmony's most popular wedding venue!
Freshen Up Your Wardrobe for the Outdoors with Duluth Trading Company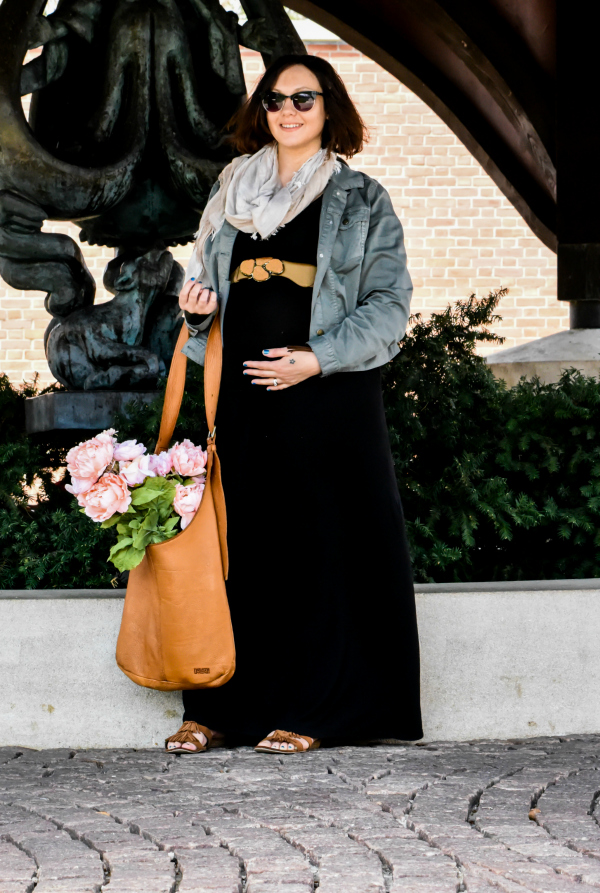 Outdoor enthusiasts like myself love tried and true outdoor-ready brands like Duluth Trading Company. Their selection of apparel and accessories are functional and practical as much as they're fashionable. The Leather Crossbody Bag ($199.50) is a wonderful addition to my ever expanding handbag collection! The color and structure of this crossbody bag make it chic, timeless, and sophisticated without being showy. That's why it's perfect for every day, whether I'm going for a Saturday stroll at the farmers' market, jaunting in quaint towns like New Harmony, or simply running errands.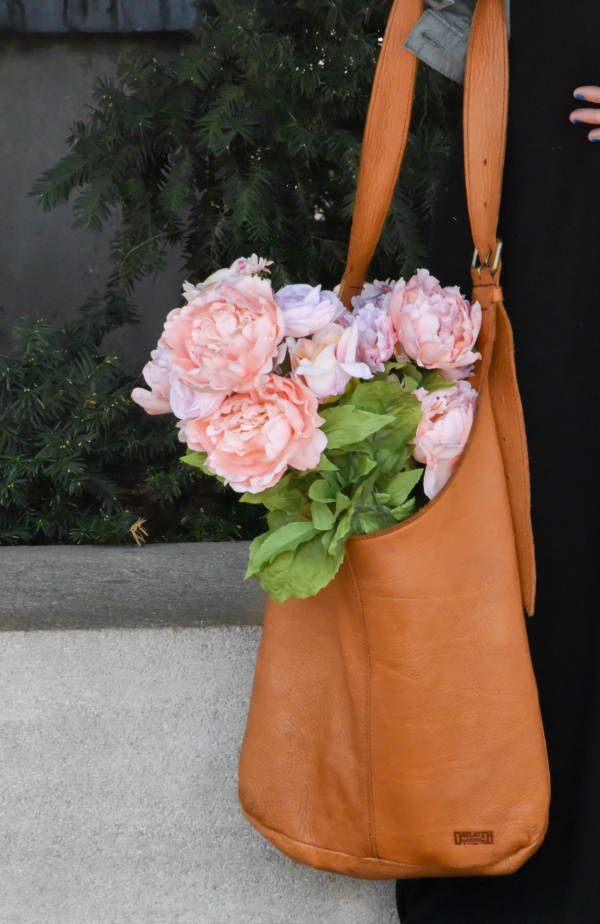 This handbag is spacious, which is important since I have a tendency to carry a lot. It can easily hold my tablet as well as my smartphone, wallet, and everyday essentials.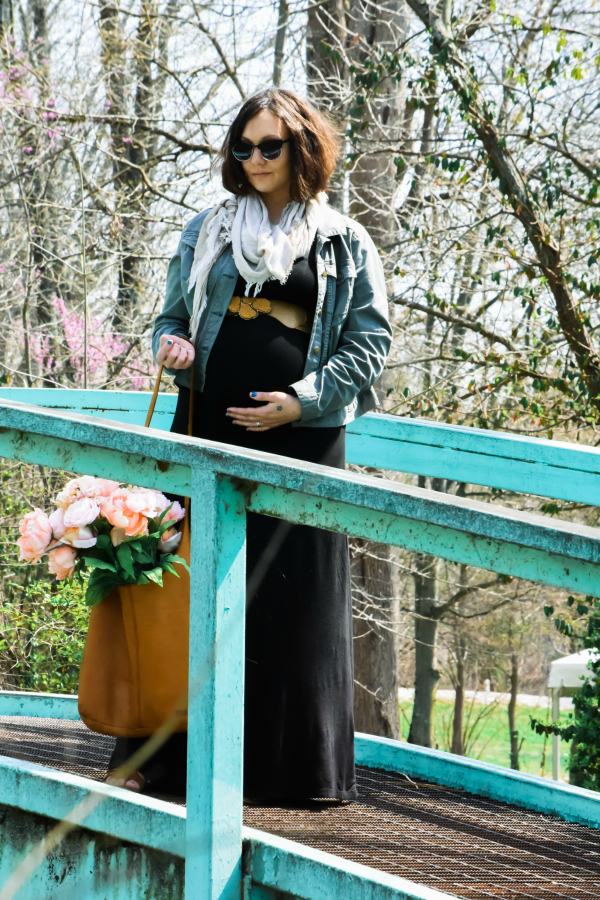 The quality of the Leather Crossbody Bag is just impressive as the style. It is meticulously crafted from the oiled full-grain cowhide leather to the antique brass hardware, which adds a hint of sophistication. It has also been built to last for years to come! The interior is just as notable as the exterior, featuring a durable nylon lining, zippered pocket, storage sleeves, and key fob.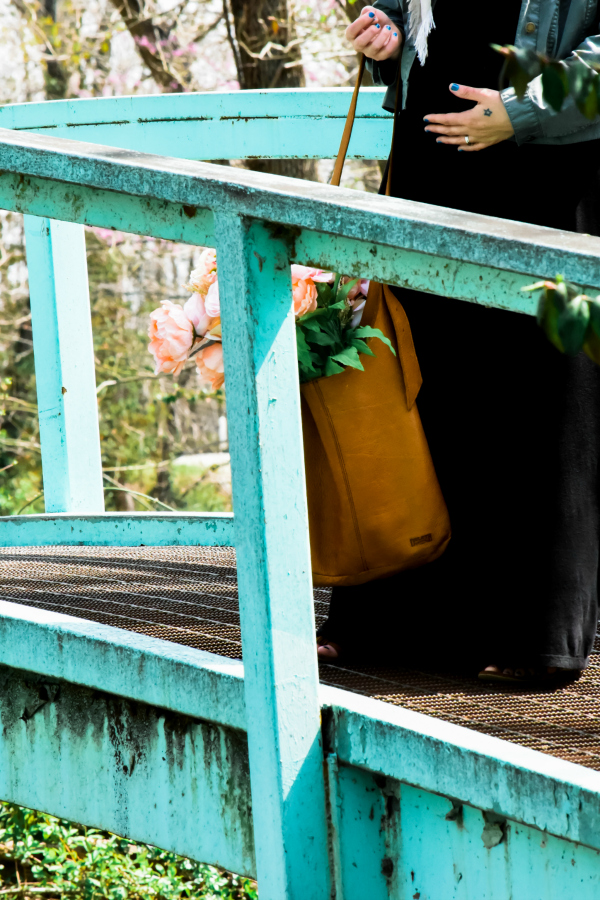 The Leather Crossbody Bag is available in four different colors, including black, shale gray, cognac, and brown. You'll want them all!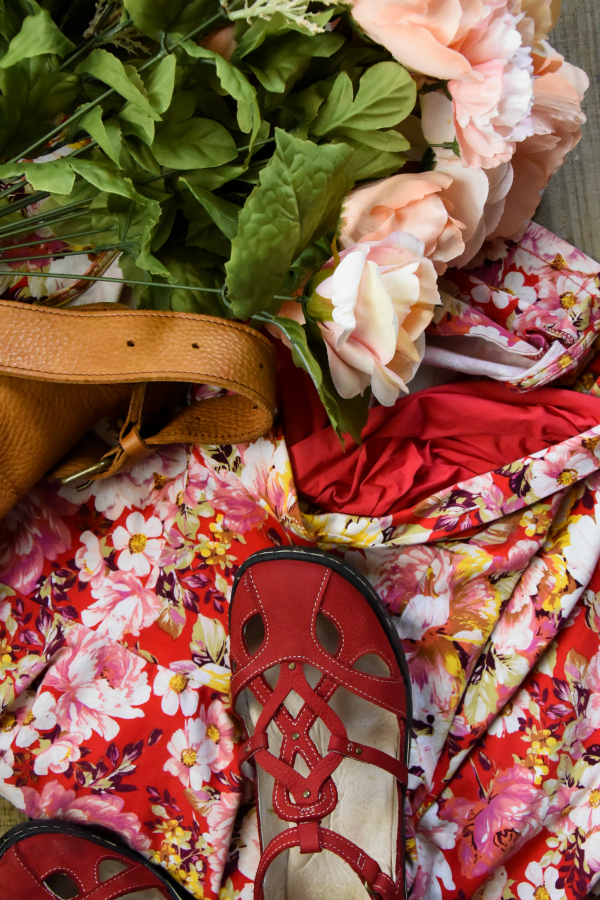 These days, I prefer to walk in style without sacrificing comfort. This is why I love the Jambu Spain Shoes ($99.95; available in taupe, classic red, and charcoal) so much! The versatility of these shoes is perfect in every way. They're true to size, comfortable, and undeniably chic. They can easily sync harmoniously with a myriad of outfits and various occasions. The leather upper's strappy design gives it a classy look. Inside, a memory foam footbed provides a custom cradle for feet, giving the wearer the utmost comfort! Additionally, there's a Terra Traction™ outsole that can endure various terrains.
Connect with Duluth Trading