As the old adage goes, "Out with the old and in with the new." The arrival of spring symbolizes new beginnings. This is where Box of Style comes into play! This season's box is a modernized ode to the bohemian-style icon, Talitha Getty. It's filled with everything that will revive everything from your wardrobe to your skincare routine for the season of renewal. Box of Style is a seasonal subscription box ($99.99) curated by The Zoe Report, the online style destination from stylist, designer, and editor Rachel Zoe. Each Box of Style is anchored by a signature "hero" piece that retails above $200, and every box is valued at over $400. Some past noteworthy collaborations include Sunday Riley, Mara Hoffman, La Mer, Too Faced, and Alexis Bittar, to name a few. Take your look from the office to the weekend!
The Zoe Report Box of Style Spring 2017
Tribe Alive Custom Carryall | $238 | Tribe Alive
Adornmonde Ivo Earrings | $62 | Adornmonde
Symbology Scarf | $50 | Symbology
Tatcha Polished Gentle Rice Enzyme Powder | $65 | Tatcha
bkr Glass & Silicone Water Bottle in Tutu | $35 | bkr
butter LONDON Nail Polish in "Piece of Cake" | $18 | butter LONDON
"Buy A Lady A Drink" Limited-Edition Chalice by Stella Artois | $13
Additionally, you have the option of adding the D.L. & Co. candles at a member-exclusive price.
The Weekend Warrior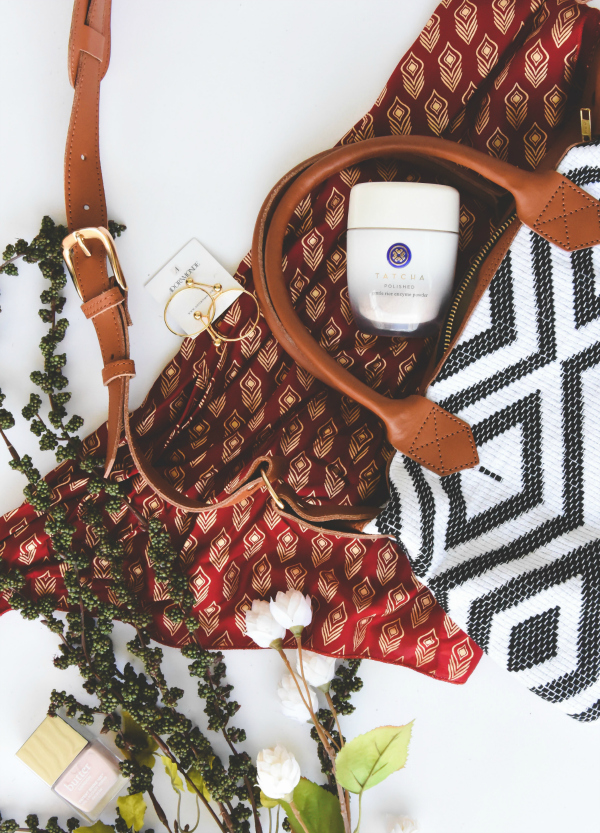 As a working mom on-the-go, I live for a chic yet functional carryall. Handmade by female artisans, this is truly a bag with purpose, making it even more major to carry. – Rachel Zoe
Tribe Alive was founded by Carly Burson to utilize her passion for fashion as a platform to help alleviate poverty among women around the world. Their partnership employed over 150 Indian artisans in three cities.
→ Pair with a casual separates to look effortlessly pulled together when running errands.
→ Add a pop of print to your office look or elevate your gym ensemble.
The Sweet Treat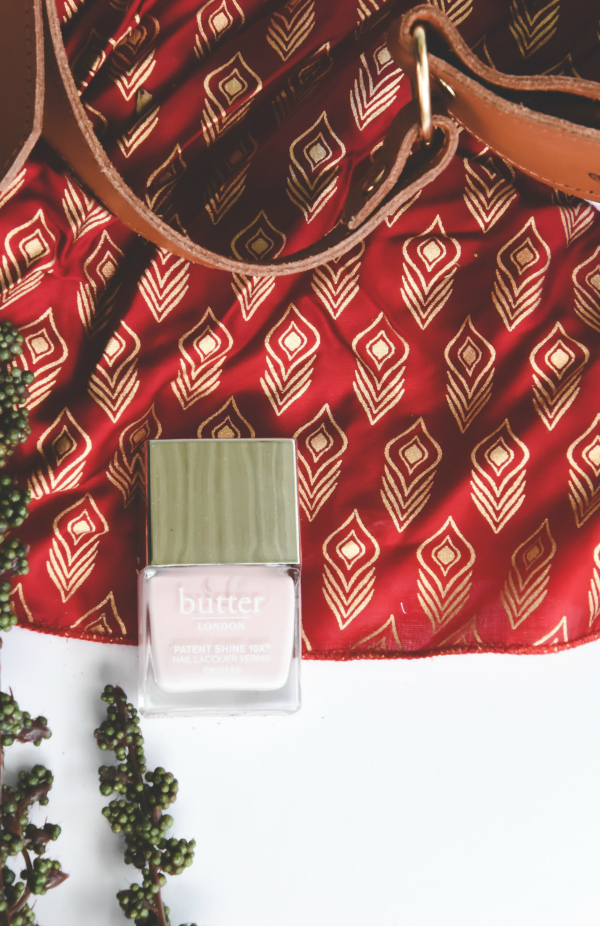 A sleek mani is the ultimate finishing touch to any look and "Piece of Cake" is sheer perfection, which is a fresh twist on bold neutrals. – Rachel Zoe
butter LONDON was founded by entrepreneur, Sasha Muir with the help of premier fashion manicurist, Nonie Creme as the first healthy nail lacquer.
→ Layer over a white polish to make the pale pink really pop.
→ Keep layers thin and let them dry for at least a minute in between to avoid smudging.
The Haute Hydrator
With a renewed focus on wellness, staying hydrated is key to looking and feeling your best. The bkr Glass & Silicone Water Bottle features a sleek design that you'll want to tote around, making it even easier to get your daily dose of H2O. – Rachel Zoe
bkr was founded by friends Tal Winter and Kate Cutler as an antidote to cheap plastic bottles as well as their belief in that water is the key for radiant skin.
→ Be green! Resolve to reduce wasteful plastic water bottles by using this refillable style.
→ Skin care starts from within – hydrate often for reduced wrinkles, shinier hair, nails, and even more radiant skin tone!
The Totally Adornable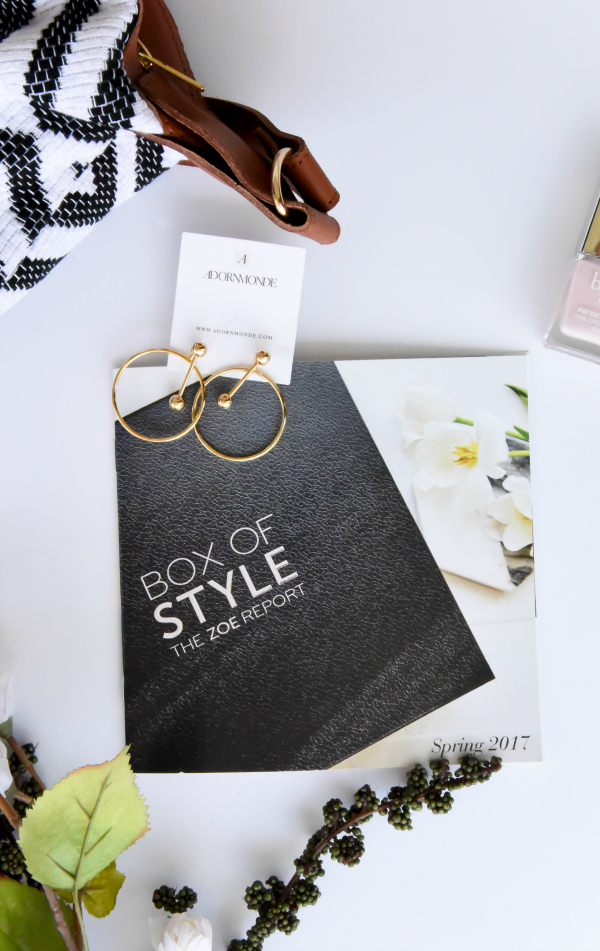 Bold earrings are an effortless way to upgrade any ensemble. This modern take on a classic hoop is sculptural and unexpected. – Rachel Zoe
Adornmonde was founded by Niki Allworth with the simple purpose to design beautiful, limited edition jewelry.
→ Wear the bars alone for the day then add the hoop to elevate your look for evening.
→ Embrace the edgy asymmetrical trend by wearing the bar on one ear and the hoop on the other.
The Skin Savior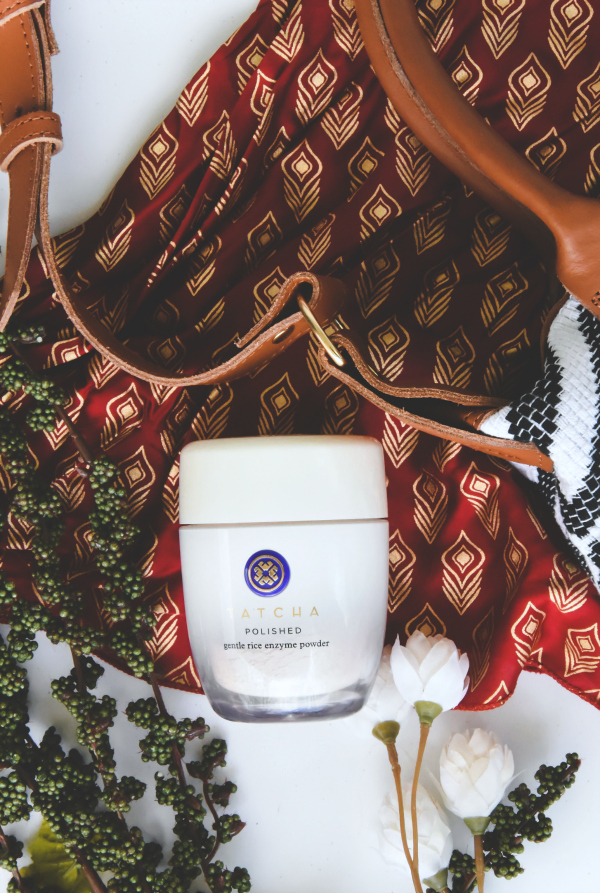 As we move into spring, reviving tired winter skin is a must, and it all starts with a great exfoliator. Gentle on skin, this powder is my first step to a healthy glow. – Rachel Zoe
Tatcha was founded by Victoria Tsai and inspired by Geisha beauty rituals as well as their mantra that less is more.
→ Use it in the morning followed by your go-to sunscreen and at night with your favorite moisturizer.
The Tied and True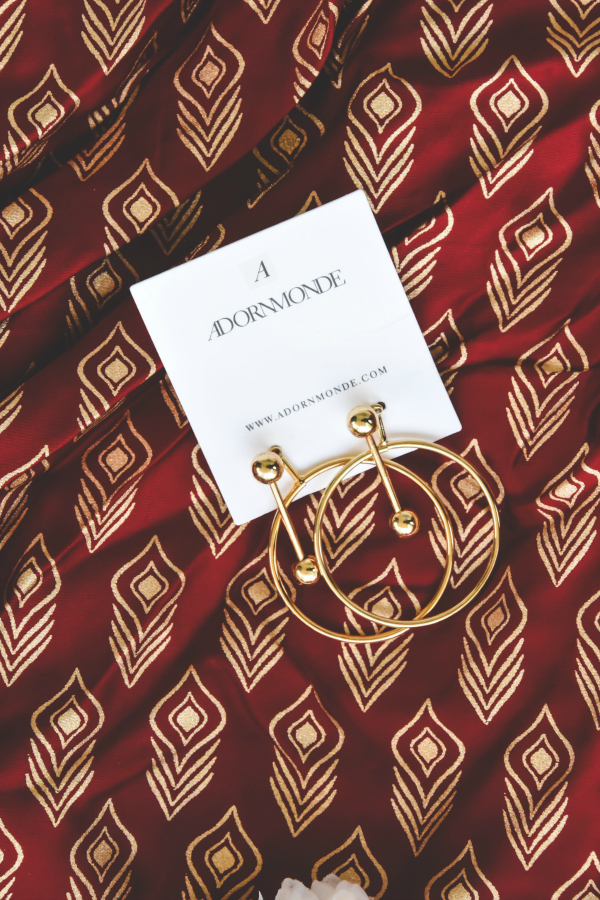 A bold scarf is one of the most versatile accessories a woman can own. This handcrafted scarf that was made exclusively for Box of Style can be styled so many different ways. It instantly adds personal flavor to any outfit. – Rachel Zoe
Symbology was founded by Marissa Heyl after a trip to India, which inspired her to combine her lifelong passion for design with women's rights.
→ Add French flair by wearing loosely around your neck.
→ Tie on a handbag strap for a playful splash of color or on your wrist to replace your favorite cuff.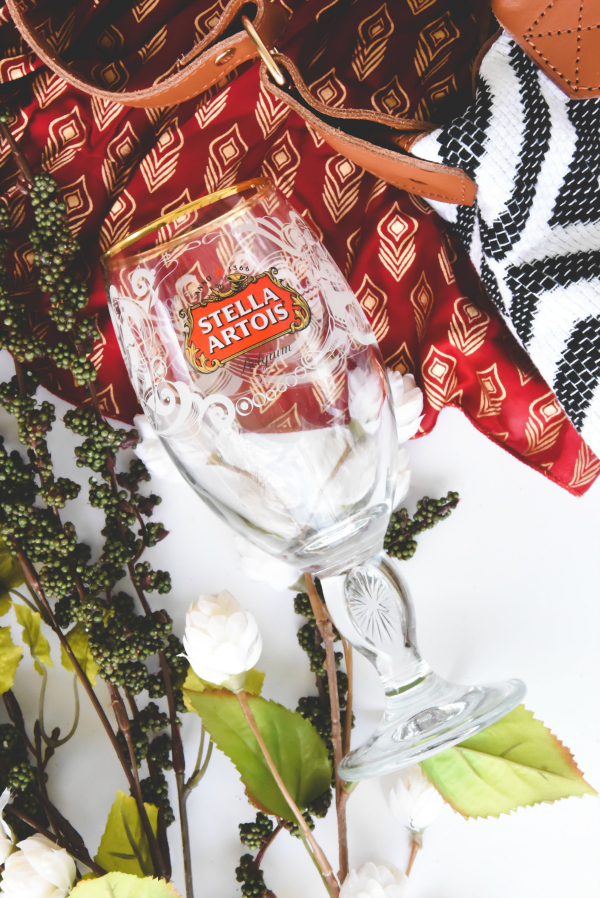 663 million people around the world lack access to safe water. This crisis disproportionately affects women, who spend hours a day collecting water for their families. Stella Artois and Water.org have collaborated together to give these women their time back. Every limited Stella Artois chalice sold helps provide 5 years od clean water for in person in the developing world. Leave your mark at BuyaLadyaDrink.com.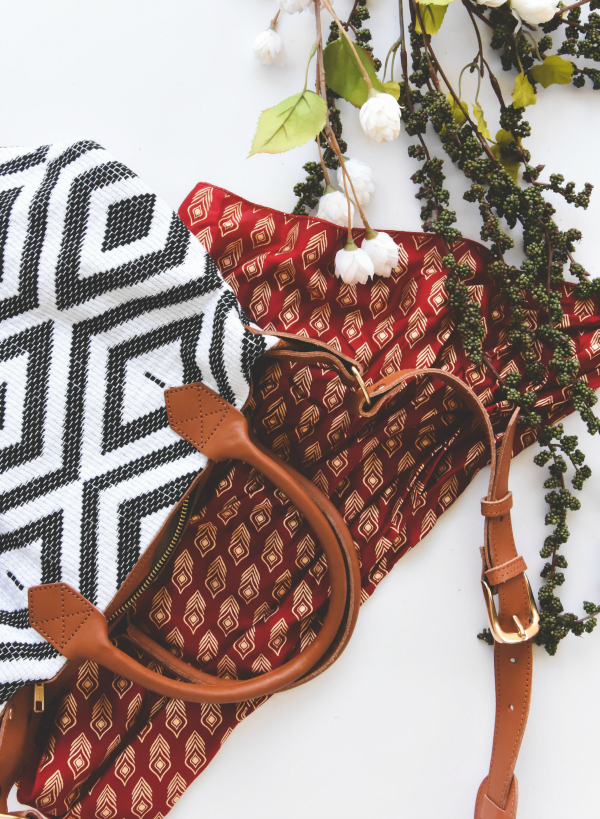 Connect with The Zoe Report
What is your favorite item from this season's Box of Style?
This post is in partnership with Box of Style.