Estelle LeFébure knows a thing or two about how to look and feel great. The former French supermodel, who has graced the covers of Vogue, Elle, Glamour, Allure, and Harper's Bazaar. She also walked the runways with her contemporaries, including Cindy Crawford, Linda Evangelista, Naomi Campbell, and Tyra Banks. In addition, she was named one of PEOPLE'S most beautiful people in the world. Today, Estelle is a wellness sensation throughout Europe. In her new book, Mindful Beauty, she shares her secrets to looking fabulous and being well.
Estelle LeFébure is now a mother of three and understands the importance of taking care of herself inside and out to maintain a healthy glow all year round. Through easy, step-by-step natural beauty and health tips, nutrition, and fitness activities, she provides a complete, holistic, and mindful philosophy for aging gracefully. From her homemade remedies and thirty of her favorite gluten-free recipes, including recipes from five of France's top chefs, to aerial yoga and seated meditation, Lefébure's advice will become an invaluable guide for women of all ages.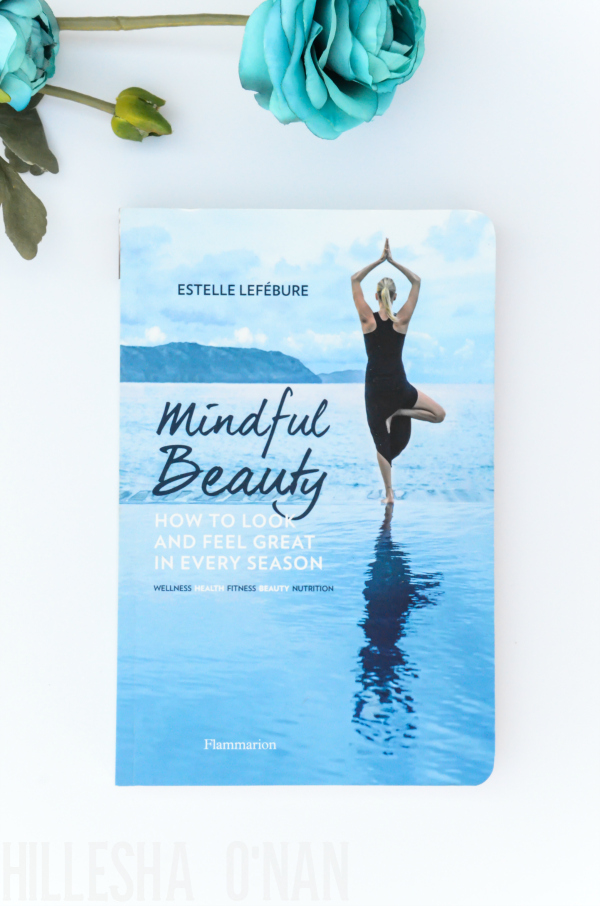 It includes tried and true tips that are timeless, practical, and inspiring. This is why I can easily pick up this book to read again and again! I'm also looking forward to trying out some of the recipes like Emma's Cake and Spiced Milk for the First Cold Snap, Woodland Risotto, and the Veggie Curry. This book reminds me of books such as Goop Clean Beauty, Eat Beautiful: Food and Recipes to Nourish Your Skin from the Inside Out by Wendy Rowe, and The Living Clearly Method: 5 Principles for a Fit Body, Healthy Mind & Joyful Life by Hilaria Baldwin.
I don't believe in age. I believe in energy. Don't let your age dictate what you do or don't do. – Tao Porchon-Lynch, Yoga Teacher, 98
This post is in partnership with Rizzoli New York.