The holiday season is not always an ideal and picturesque Norman Rockwell moment. That's why Babbleboxx has included products in their #HostToastBabbleBoxx that will help you entertain with less stress and with more ease this holiday season.
This post is sponsored by BabbleBoxx.com on behalf of Single Edition Media.
The holidays are not always a picturesque and ideal Norman Rockwell moment. There is an Anne Taintor image that perfectly depicts how we all felt during the holidays some time or another that states, "She was one plum pudding away from a Yuletide meltdown." There's nothing more joyous yet chaotic at the same time when it comes to the holiday season. This is due to the vast amount of roles and tasks, including the shopping, decorating, gift wrapping, attending seasonal festivities, cooking, and entertaining.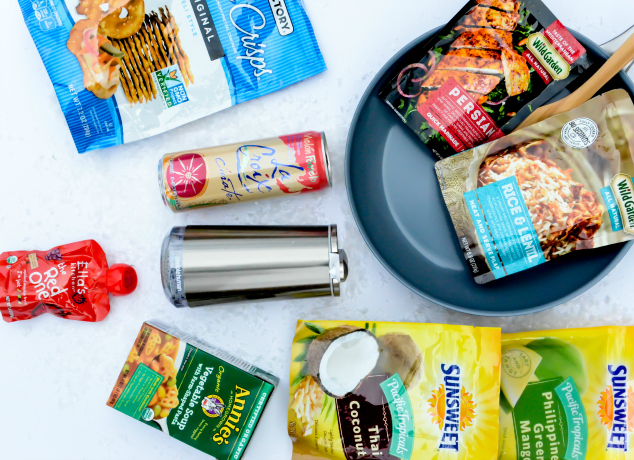 Babbleboxx has included products in their #HostToastBabbleBoxx to help you channel your inner Martha and Joan that will help you entertain with less stress and with more ease this holiday season. You'll find noteworthy products from brands like Simplehuman, Sunsweet Growers, Annie's Homegrown, Snack Factory® Original Pretzel Crisps®, The Original Green Pan, LaCroix, Wild Garden Mediterranean Foods, and Ella's Kitchen.
It's remarkable how the simplest of necessities like soap has evolved over the years. Meet the Simplehuman Foam Soap Dispenser ($50)! The Simplehuman Foam Soap Dispenser is a state-of-the-art soap dispenser that's a must-have for the bathroom, especially when you have company. Not many guests want to wash their hands with a grimy bar of soap considering how many people have touched it. That's why this simple yet luxurious soap dispenser is a better alternative than a bar of soap. It's also better than a manual pump soap dispenser since it is touch-free and dispenses into your hands 5x faster.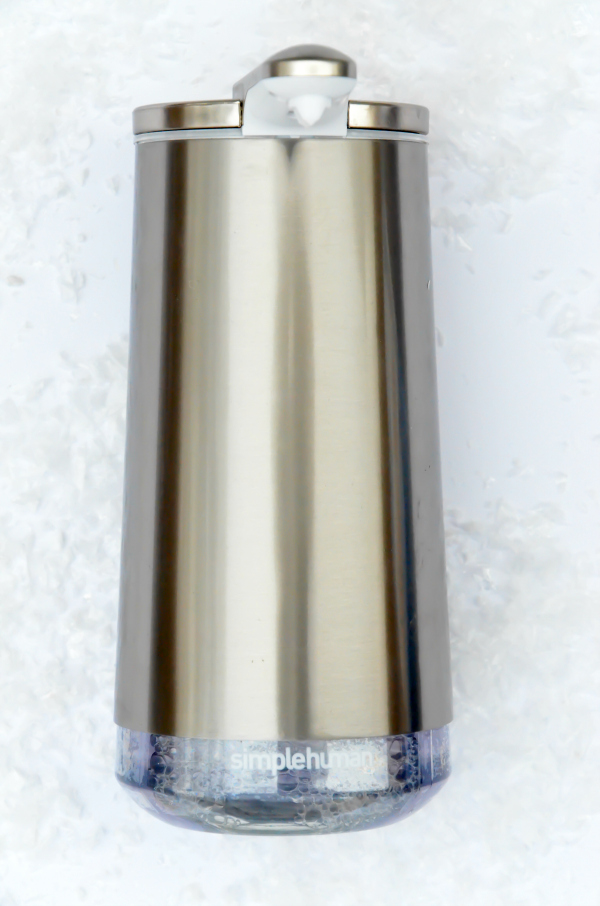 I can't help but marvel at the fact that it is activated by a sensor, which stays charged up to 3 months, and can be recharged via a USB. The hidden hinged top features a rechargeable plug and cartridge release button. The click-in cartridge system to makes it effortlessly easy and mess-free to refill, too.
Additionally, there are several different scents available for the Simplehuman Foam Soap Dispenser that includes a few scents from partnered brands like EO and Aria by Antica Farmacista. I received the lavender scent, but I wouldn't mind trying scents such as bergamot or orange blossom in the future!
Sunsweet Pacific Tropicals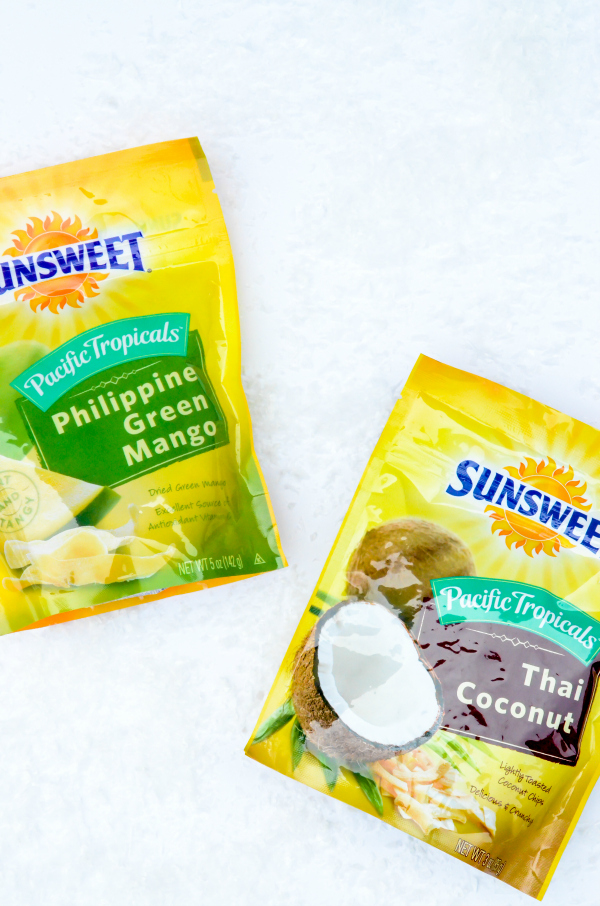 Your guests are here and they're early! Snacks like Sunsweet Pacific Tropicals are perfect for impromptu guests since they don't require any preparation. They're delicious as they're guilt-free, with flavors like Sunsweet Philippine Green Mango and Sunsweet Thai Coconut.
Soups like the Chicken Noodle Soup or Vegetable Soup from Annie's Homegrown are perfect for the little ones! Annie's Homegrown is one of my all-time favorite brands since their ingredients are authentic, certified organic, and tasty enough to appease the finickiest of eaters. Here's a coupon to save $0.75 off any Annie's Organic Soup.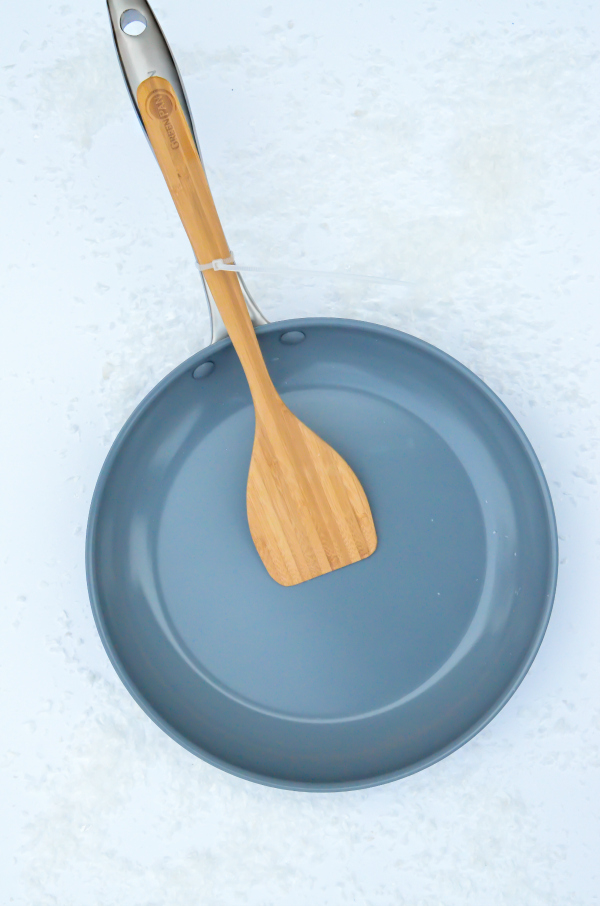 I firmly believe that the right cookware makes a world of a difference when it comes to the quality of food! That's why I love the GreenPan brand. Their cookware is free of PFAs, PFOA, lead, and cadmium. The Lima Ceramic Non-Stick Frypan ($29.99) is a culinary masterpiece that features modern stainless steel handle that gives it an elegant touch. Whether you use the Lima covered frypan in the oven or stovetop (except induction), the Thermolon ceramic non-stick coating will remain intact and guarantees professional performance.
Here's a chance to win a GreenPan Lima 12-piece Cookware Set (a $149.99 value) by entering their sweepstakes here. The sweepstakes will conclude on December 25th, 2016.
Unless you have been living underneath a proverbial rock, I'm sure you've heard of LaCroix by now! Their sparkling water is the perfect option for someone like me who doesn't drink sugary drinks or soda. It is simply a 100% natural sparkling water with a natural flavor. No caffeine, no sodium, no fat, no calories, and no sweeteners – no worries!
The chef-driven Taste of the Mediterranean line offers three authentic marinades and three tasty pilafs, blended with over 13 spices and oils. In only 10 minutes, proteins are fully marinated and ready to be baked, grilled, pan fried, or roasted. Marinades range from spit roasted Shawarma to traditional Turkish fare and an exotic Persian blend with garlic, sumac, and fennel.
I love the convenience of their Heat and Serve Pilafs since they're ready within 90 seconds – perfect when I'm pressed for time! I'm also impressed by their versatility since I can easily mix them in recipes such as Rice & Lentil Salad with Tomatoes and Avocado or Bulgur Salad with Roasted Eggplant.
Ella's Kitchen The Red One is made of only certified USDA organic squished strawberries, raspberries, apples, and bananas. Just organic raspberry smoothie and strawberry smoothie fruits all mixed together with nothing else added, not even water!
I love snacking on pretzels every now and then, but this was my first time ever trying out the Pretzel Crisps. These thin, crispy pretzel-crackers make the perfect low-calorie snack that can be served with guacamole, cheesy beer dip, hummus, creamy spinach dip, or enjoyed alone! A sampling of their flavors includes Sesame, Garlic Parmesan, Original, Sea Salt + Cracked Pepper, and Salted Caramel.