It isn't always the easiest to buy for some people. It's not just that some may be hard to please, but it's mostly because that person may seem to have everything, don't want anything, or you simply don't know what they may need or want. Most likely, you don't want to give the recipient something that may not want or need. The holidays can be stressful as is, and gift purchasing isn't always the easiest task.
DICK'S Sporting Goods is one of my favorite stores to shop for gift giving since they always seem to have the best gift ideas for the sports enthusiasts or adventurers in my family, whether it's workout equipment, shoes, or activewear. In addition to finding what I need, their store is well organized. They also have well-trained employees scattered throughout the store that are always willing to help you out on the spot. This makes holiday shopping less chaotic, especially since they have a vast selection of goods!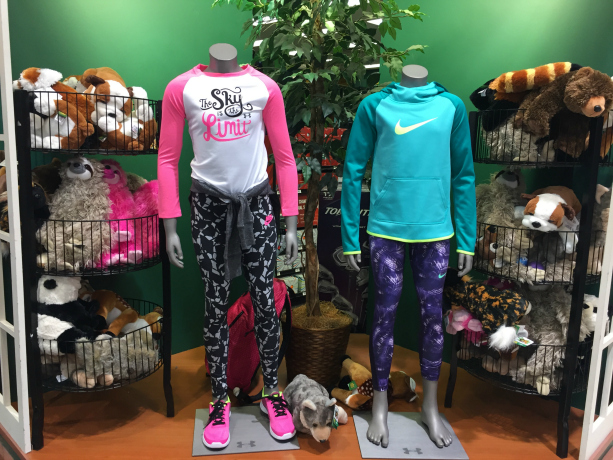 One of my favorite sections at the DICK'S Sporting Goods is the children's section. Not only they have an adorable selection of activewear, but they also have a bevy of stuffed animals like the Wild Republic Cuddlekin Red Panda, Panda Baby, and Grizzly Bear that would make perfect gifts this holiday season!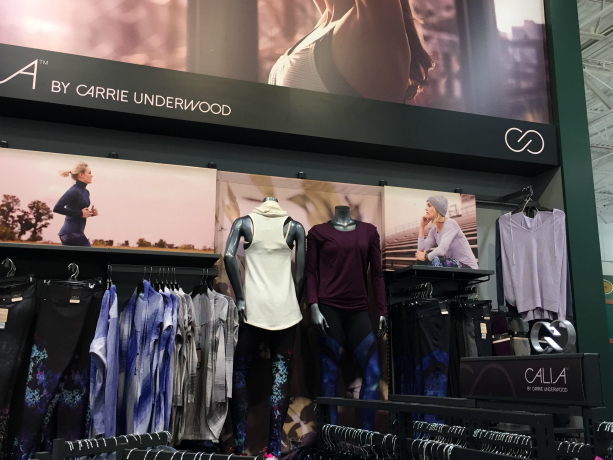 I practically wanted everything when I visited the CALIA By Underwood section. They have everything from fashionable gym bags and water bottles to bras and activewear. It was challenging to settle for one item, but I ended up purchasing the CALIA by Carrie Underwood Women's Ruched French Terry Heather Leggings ($65). The CALIA by Carrie Underwood Duffle Bag ($70), CALIA by Carrie Underwood Women's Quilted Puffer Jacket ($129), and CALIA by Carrie Underwood Women's Essential Herringbone Fitness Jacket ($89) are next on my list!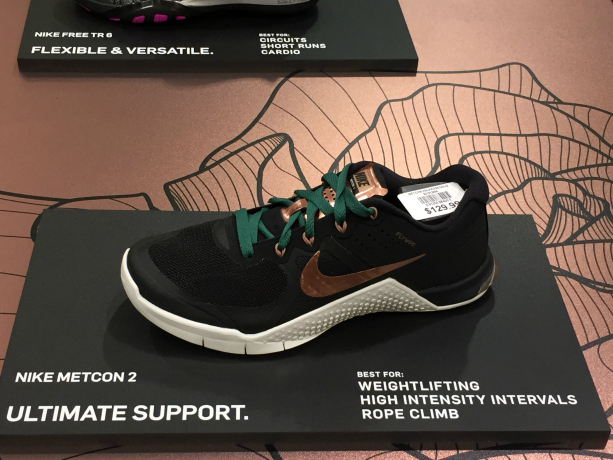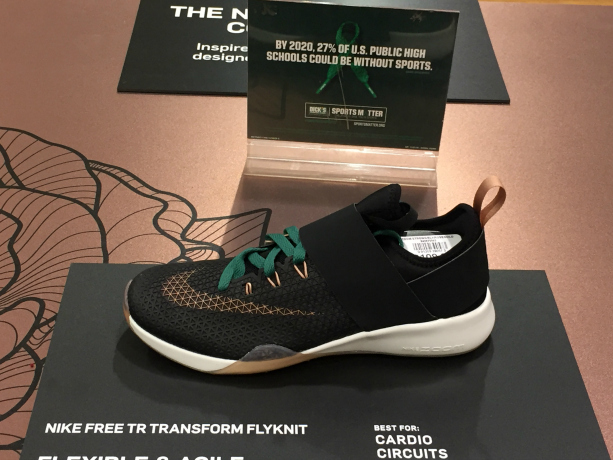 I couldn't help but swoon over their shoe selection! I'm torn between the Nike Free TR Transform Flyknit and Nike Metcon 2. I can't decide which pair that I'd like to add to my growing shoe collection – maybe both! They also look pretty rad in conjunction with the green laces that are part of the #SportsMatter initiative.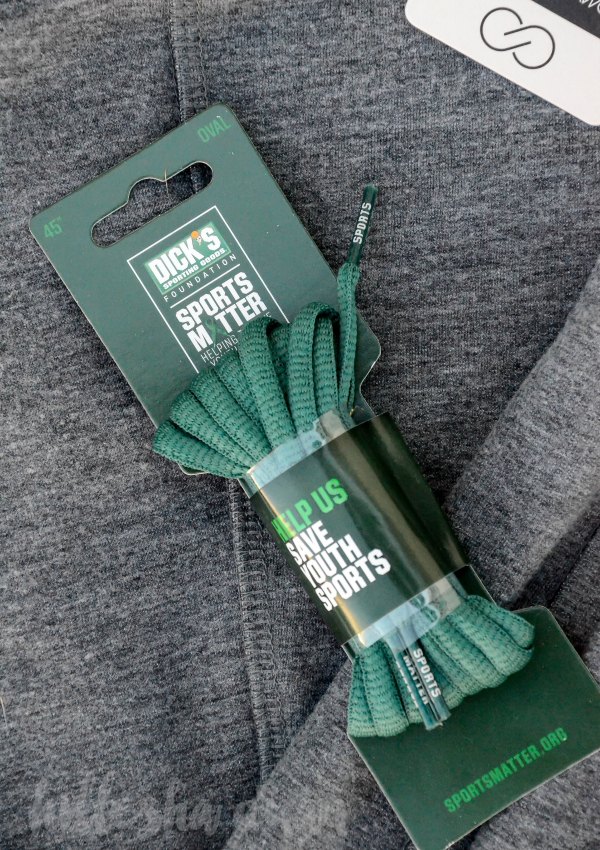 While I didn't purchase the shoes, I did pick up a couple pairs of the green Sports Matter shoelaces ($2.99). By 2020, 27% of public high schools in the United States could be without sports. $2 dollars of every purchase of the green Sports Matter shoelaces helps the DICK'S Sporting Goods Foundation raise money to support underfunded youth sports programs. They support the underfunded youth sports programs by assisting them with things like facility maintenance cost, equipment purchases, and much more! Learn more about the #SportsMatter initiative.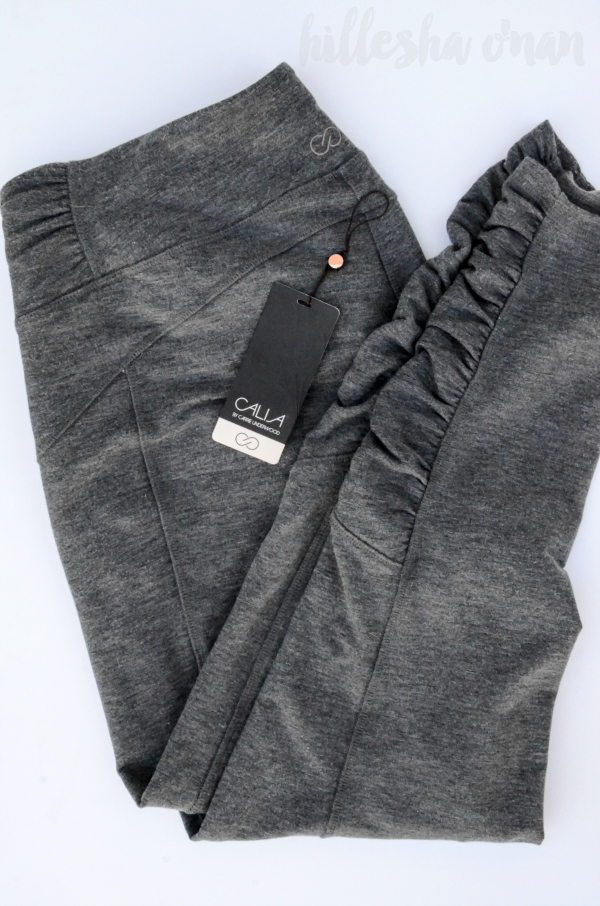 Exercising naturally gives me a burst of confidence since it's improving my health and emotional well-being as much as my overall appearance. But, there's hardly anything more motivating than wearing workout clothing that is functional, yet fashion-forward with playful prints, flattering silhouettes, and vibrant colors. That's why I love the CALIA By Carrie Underwood line. This preppy, chic, and feminine activewear line is designed for women like me who like to put a little pep in their step when working out.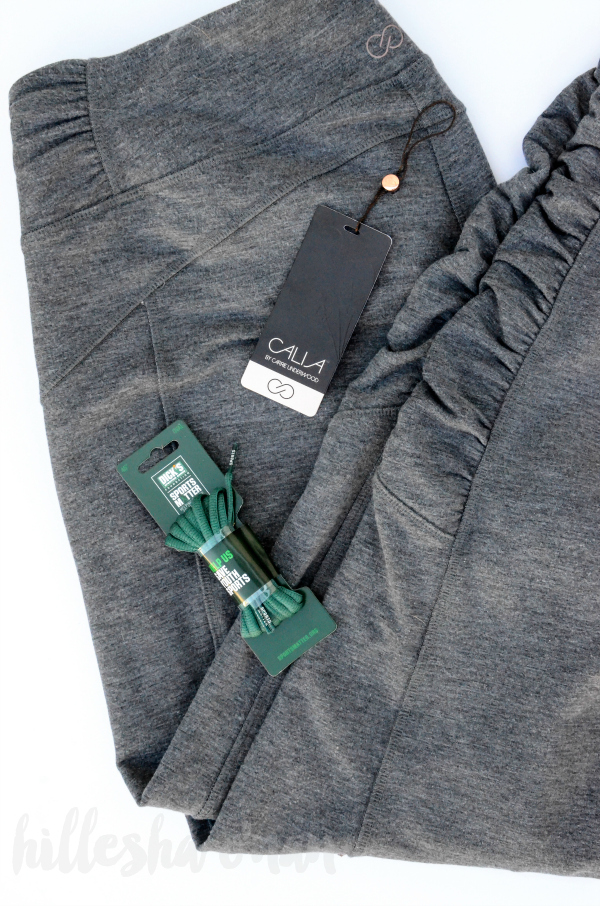 The CALIA by Carrie Underwood Women's Ruched French Terry Heather Leggings are superb in quality and style. They're also everything I look for in activewear. They fit snugly without sacrificing comfort since there's nothing more uncomfortable than something nipping at your hips while working out! They're stretchy. They're thigh and derriere-flattering without the abject horror of leaving little to the imagination. They can also seamlessly take me from workouts to running errands.
Giveaway
One winner will receive a $25 DICK'S Sporting Goods Gift Card. Enter the giveaway by answering the question below.
DICK'S Sporting Goods Gift Card Giveaway

The giveaway will conclude on December 21st, 2016 at 11:59 PM PST. Entrants must be residents of the US and 18+ only. The winner will be notified directly on December 22nd, 2016 and will have within 72 hours to claim their prize. Otherwise, the prize will be forfeited and an alternate winner will be chosen.
What gift would you buy from DICK'S Sporting Goods for yourself or loved one?