I have suffered from allergies since I was a child. Some people are affected by seasonal allergies, but I suffer from allergies throughout the year. Cats. Ah-choo! Perfume. Ah-choo! Dust mites. Ah-choo! Household cleaning products. Ah-choo! Pollen. Ah-ah-choo! There are even some days that I'm unsure just what is setting my allergies off.
Suffering from allergies is one of the most miserable feelings in the world. There are a lot of days when I can't breathe out of my nose, due to my sinuses being clogged, and there are days that I can't stop sniffling and sneezing. I normally take a Zyrtec for days like that, but hardly anything comes close to having an air purifier like the Winix HR1000. The Winix HR1000 is a godsend for someone who suffers from allergies much as I do! Allergy sufferers like myself are provided with more than just a simple, yet effective remedy. Relief is what is provided the most. This air purifier is also ideal for those who have children, pets, or simply want fresh, clean air.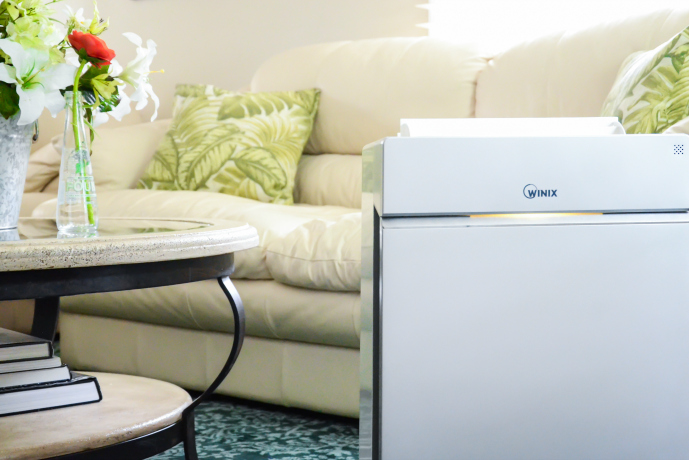 It will not be before long when the cooler months approach, temperatures descend. 90% of us will be breathing in recirculated heated air that will make us more susceptible to airborne viruses or bacteria that helps to spread colds, influenza, and other infectious agents. It is important to have clean and fresh air during the cooler months to help make spending time indoors a more comfortable experience. This is where an air filtration system like the Winix HR1000 will come to the rescue!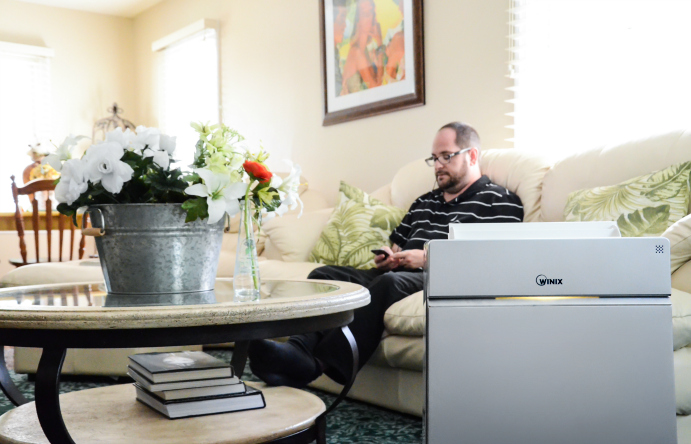 The Winix HR1000 is a state-of-the-art air purifier that sets itself apart from most air purifiers since it is one of the first to be Wi-Fi compatible. It's hard not to love an air purifier that purifies and monitors the air quality with just a few taps on your smartphone! Setting up the Winix HR1000 was an unbelievably quick and easy task since there wasn't much to it. The instructions were clear and simple. All it took was removing the plastic from the filters (Washable Pre-Filter, Coated Deodorization Carbon Filter, Anti-Microbial Coating, and True HEP Filter), placing them in order, plugging in the air purifier, and starting it. No tools. No gadgets. Just filters!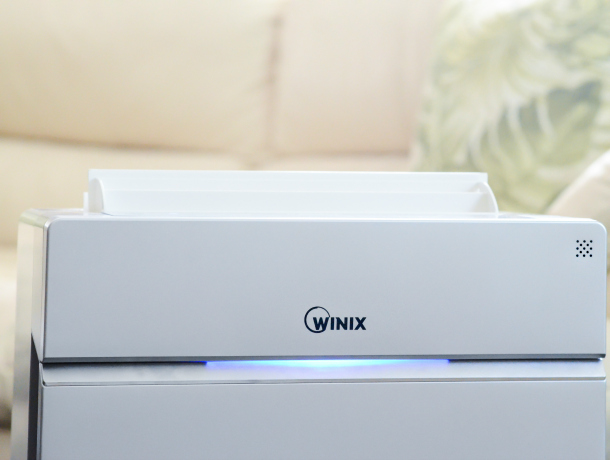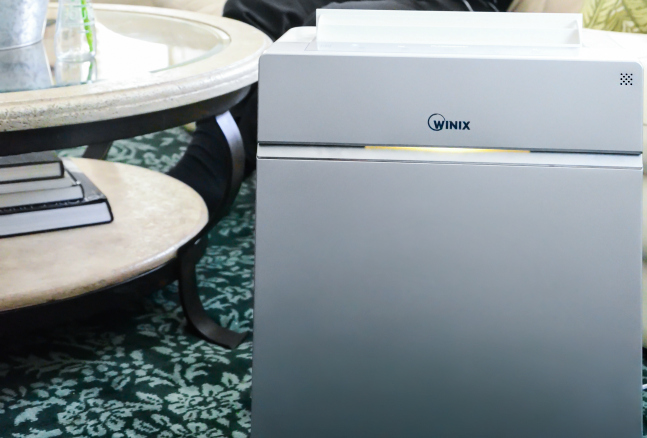 My allergies have been at the minimal since I've been regularly using this air purifier. It also enables me to sleep peacefully throughout the night since it has a lulling white noise. Not only do I keep it in my bedroom at night, but I can easily move it from room to room since it is lightweight since it only weighs 18.7 lbs.
Having an air purifier is truly one the best investments. It will give you a peace of mind knowing that you and your family are being safeguarded from allergens and bacteria that are lurking in your home!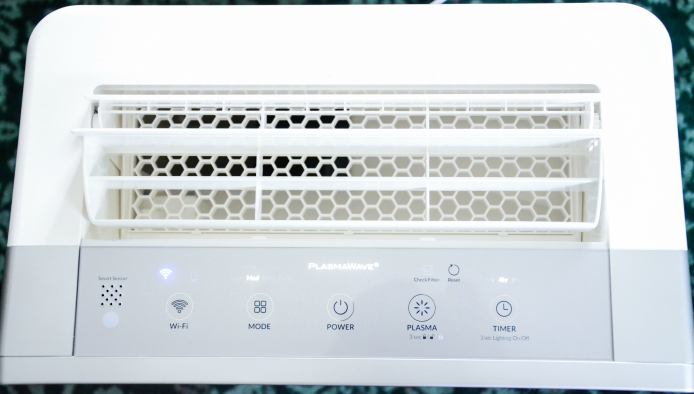 Noteworthy Features
► The Wi-Fi enabled unit works in conjunction with the Winix Smart app to show real-time data on both indoor and outdoor air quality via smartphone or tablet.
► The HR1000 serves a very large room space at an AHAM verified 400 sq. ft. and employs leading technologies to compromise the proprietary five-stage air filtration system that effectively and efficiently purifies indoor air. The CleanCel® treated washable pre-filter captures large particles, such as hair and dust; Coated Deodorization (CD) carbon filter reduces volatile organic compounds (VOCs) and household odors, which can come from cooking, pets, smoking and household chemicals; True HEPA filter provides 99.97% reduction of airborne particles as small as 0.3 microns; an anti-microbial coating prohibits the growth unhealthy ozone.
► The Check Filter notifies you when it's time to replace the filter. The filter replacement ($99.99) isn't cheap, but it's well worth every coin!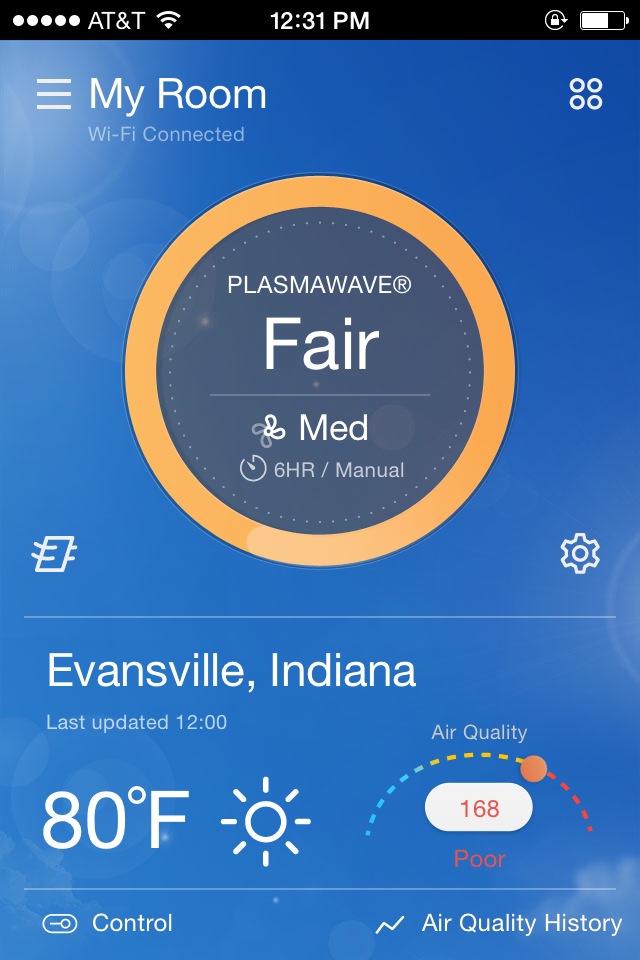 ► The LED light on the front of the Winix HR1000 changed based on air quality.
Blue = Good
Yellow = Fair
Red = Poor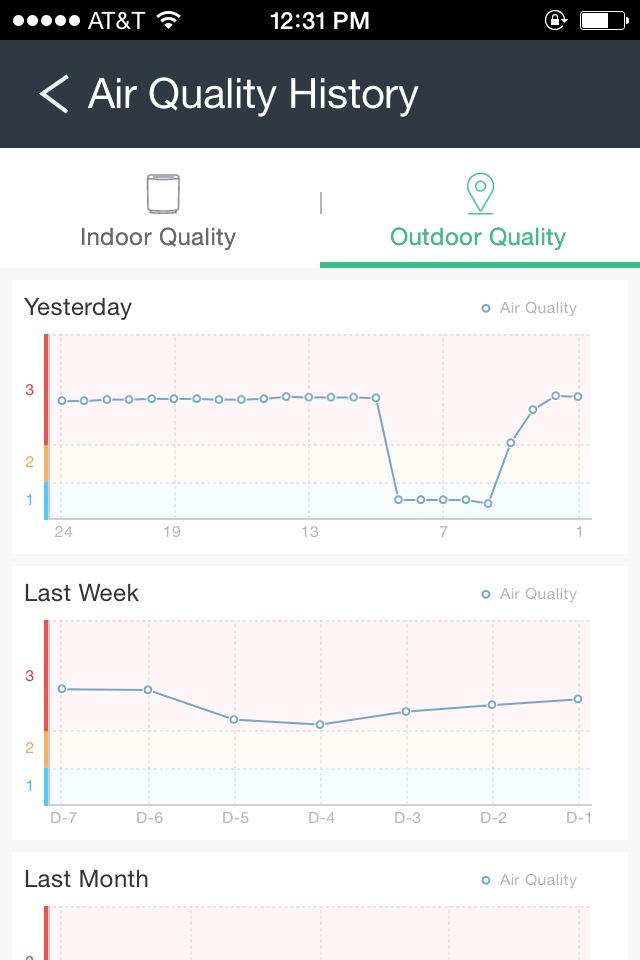 The app also gives a report on the air quality as well as the history (yesterday, last week, and last month) of the air quality indoors and outdoors.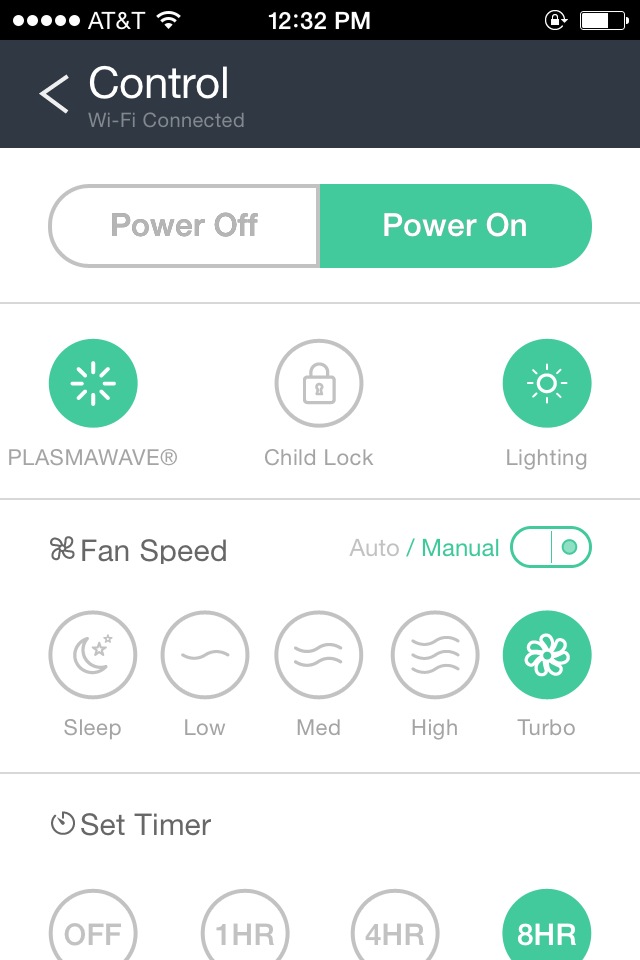 There are multiple features on the app that will give you the best experience. There's a child lock to deter little hands from randomly pressing buttons. Also, there are five different fan speed settings (Sleep, Low, Med, High, and Turbo; Auto or Manual), plus you can set a timer for 1 hour, 4 hours, or 8 hours.
Giveaway
One winner will receive a Winix HR1000 (a $379.99 value).
Winix HR1000 Wi-Fi Air Purifier Giveaway

Connect with Winix
This post is sponsored by Winix in conjunction with Blog Meets Brand, and I have been compensated for my participation. All opinions are my own.