You may be facing the hustle and bustle of everyday life that can include juggling a career, church commitments, an unruly toddler, bickering siblings, perplexing teen, aging parents, kids' schedules, paperwork, laundry, or dishes, but always remember what is said in Psalm 62:5-6: Yes, my soul, find rest in God; my hope comes from him. Truly he is my rock and my salvation; he is my fortress, I will not be shaken. That's why it's crucial for the state of mind, body, and soul to find a few minutes of solitude amidst the hustle and bustle of life. It helps us de-stress, rejuvenate the spirit, find balance, re-evaluate our priorities and goals, gives us a sense of empowerment, and re-ignite a zest for life.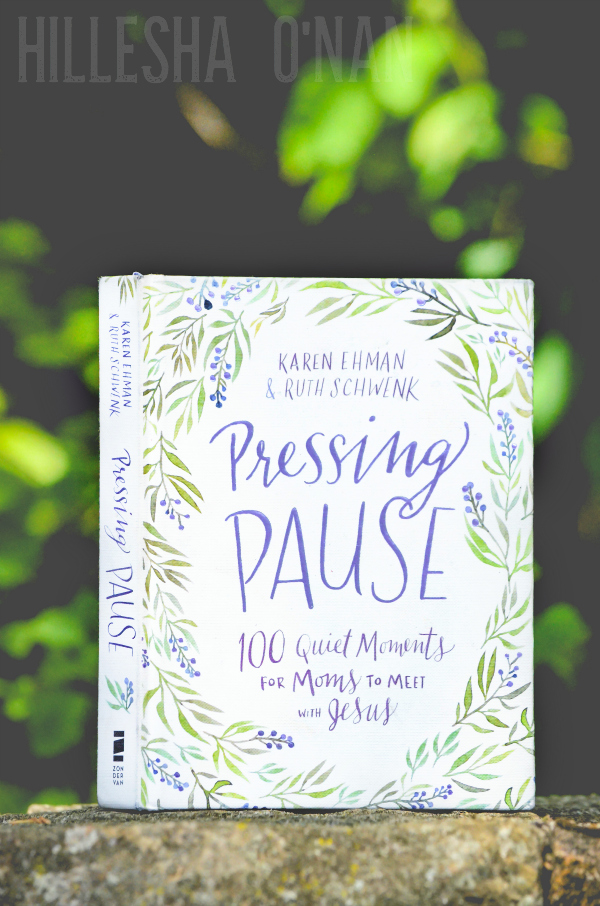 Have you been trying to scale the mountain of motherhood at break-neck speed, rarely stopping to refresh and refuel? Pressing Pause: 100 Quiet Moments for Moms to Meet with Jesus offers you a calm way to start your day, to refresh yourself in Jesus and drink deeply of His presence so that you are ready to pour out love, time, and energy into the people who matter most to you.
These 100 encouraging devotions for moms will help you begin each day with scripture, drawing on God's power, ingesting His Word, and learning practical ways to love and serve more like His Son.
Just a few minutes each day can help you center your heart and mind on what God has for you as His beloved daughter. Resist the rush, halt the hustle, press pause, and find some calm in the chaos.
About the Authors
Karen Ehman is a Proverbs 31 Ministries speaker, a New York Times bestselling author, and a writer for Encouragement for Today, an online devotional that reaches more than 1 million women daily. She has written nine books. Connect with her at KarenEhman.com. Additionally, you can connect with her via Facebook, Instagram, Pinterest, and Twitter.
Ruth Schwenk is a pastor's wife, mom of four energetic kids, lover of coffee, and dreamer of big dreams. She is the creator of TheBetterMom.com, and along with her husband, Patrick, ForTheFamily.org.