Claudia Gutierrez has always has a passion for jewelry and handbags. She dreamed that one day she'd start her own business in the fashion industry. Her dream came true when her handbag and accessory line first launched in 2012. Her handbags and accessories combine a sophisticated and sleek design aesthetic with luxurious leather, textures and fabrics. The impeccable attention to detail complemented by rich hues and signature hardware convey an individual feminine flair while possessing a classic silhouette, and set apart the ClaudiaG collections from other contemporary accessory designers.
In 2014, Claudia attended a conference about direct sales. Inspired by the chance to empower other women to take control of their own careers. she completed changed the ClaudiaG business model repositioning the company for strong future growth with female entrepreneurs joining her team throughout the country. Currently, ClaudiaG is the only business in the direct sales industry that offers a full and complete line of genuine leather handbags.
As with a new business you start, there is an investment upfront. With ClaudiaG, the consultant sees a return on their investment almost immediately. There three kits (ranging from $199 to $599) for consultants to get started. All consultant kits currently average 65% savings and include everything necessary to start your own business. You can learn more here.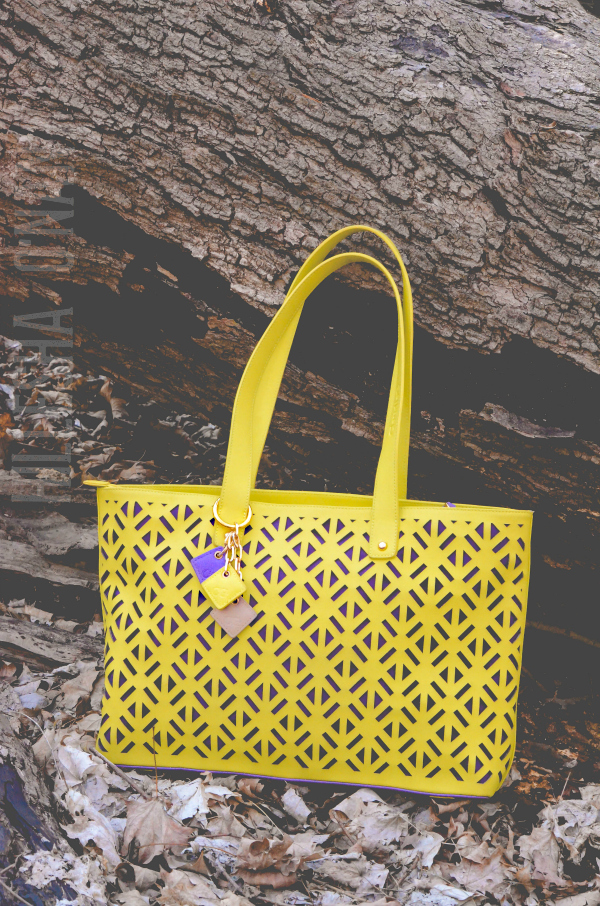 Handbags have always been a weakness of mine. My handbag collection practically needs a closet of its own. I love for my accessories to make a statement – they're the equivalency of a supporting actress stealing the spotlight! That is why I am enamored with the handbags at ClaudiaG. Their handbags make a statement from their high-octane patterns to their spirited colors, featuring the finest materials combined with unique textures.
The perfect everyday handbag has to tick four boxes: it should be spacious enough to hold all of my essentials, comfortable to carry, durable, and look good with practically anything I wear. The Luminous Tote ($199; available in canary yellow, watermelon, tan, and orange) is all of these things! It's the prime example of a statement handbag with its playful, fashion-forward, and lively design. Its size makes it the perfect candidate for the gym, traveling, running errands, or even as a diaper bag!
It has elongated top handles that ensures comfort for the wearer. The handbag is also constructed with a spacious interior and inside pockets, innovative symmetrical laser cut design, and purple interior lining. It's also accented with removable ClaudiaG leather drops. In a nutshell, this handbag is worth the small splurge just in case you need justification in purchasing this handbag!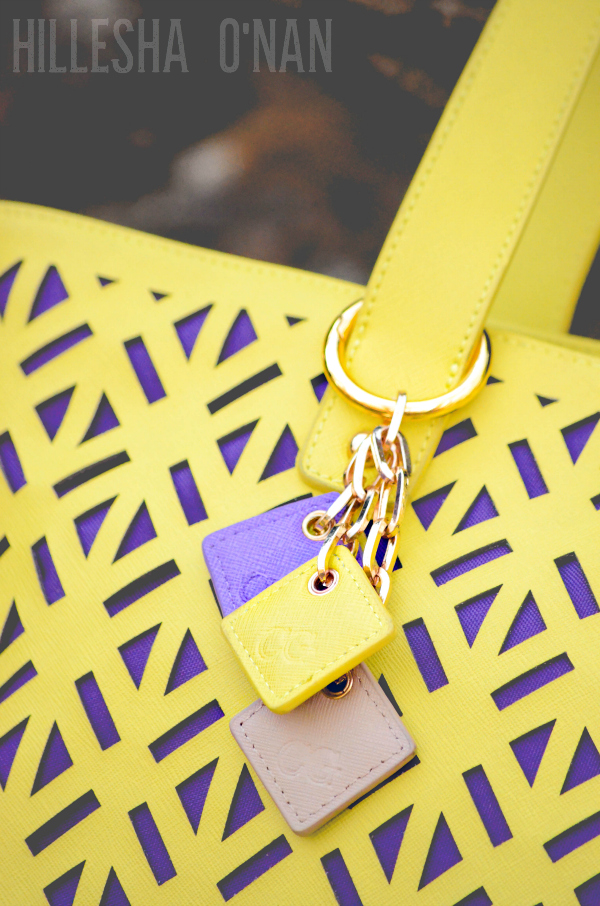 Connect with ClaudiaG
This post is in partnership with ClaudiaG.