Biscotti and Kate Mack drew inspiration from the halcyon days of youth for their international children's brand. The whimsical and romantic apparel collections have captured the hearts of customers since their inception in 1986. Their collections possess a nostalgic and modern appeal destined to please both the youngest customer and the fashion conscious young teen. Whether the occasion calls for a formal or more casual look, the combination of beautiful fabrics with eye-catching details fills the need for what girls and their moms want an outfit to be: hip, but also simple, pretty and modest.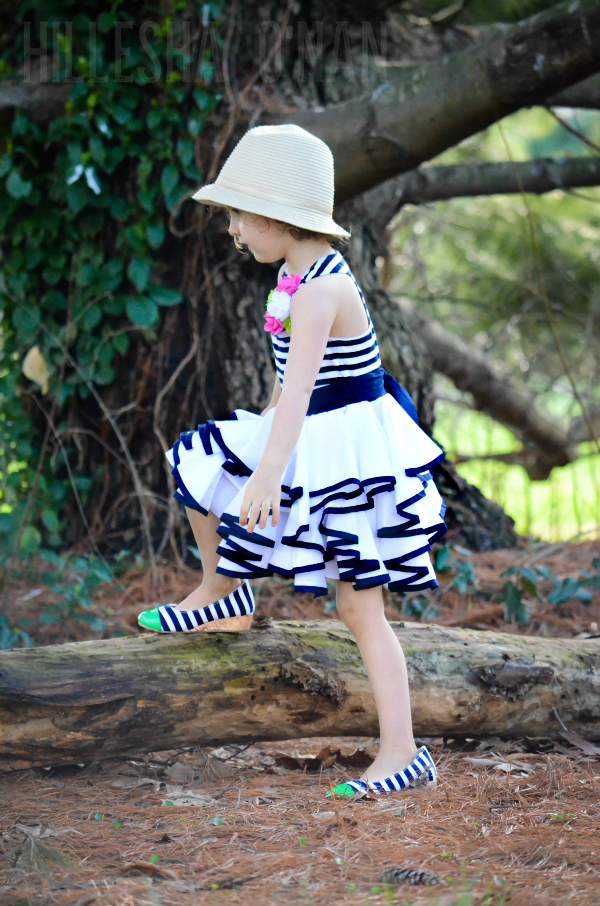 The days are getting longer, the birds are singing louder, the air is just a smidge warmer, and there's really nothing sweeter than the smile of my daughter when she's wearing one of her favorite dresses, such as the Kate Mack Seaside Bliss Dress ($77 – $83).
The Kate Mack Seaside Bliss Dress is effortlessly chic and comfortable with a delicate touch of sophistication, making it the ideal candidate for the spring and summertime. I love the racerback details, jaunty stripes, eye-catching layered voile skirt, and the three-dimensional roses – the perfect combination of sporty meets girly! The quality is superb and meticulously rendered on top of that.
There are many reasons why moms and daughters alike love Biscotti and Kate Mack. Moms love the classic design and exceptional quality. Girls love Biscotti and Kate Mack because of its modern, on-trend appeal that always leaves room for touches of whimsy. Whatever the reason, Biscotti and Kate Mack make every day a special event to get dressed for!
Biscotti and Kate Mack perfectly captures the exuberance of youth and modernity with their S/S 2016 collection. The navy and white spring collection offer a fresh new take on polka dots and stripes, charmingly trimmed with adorable ribbons and bows.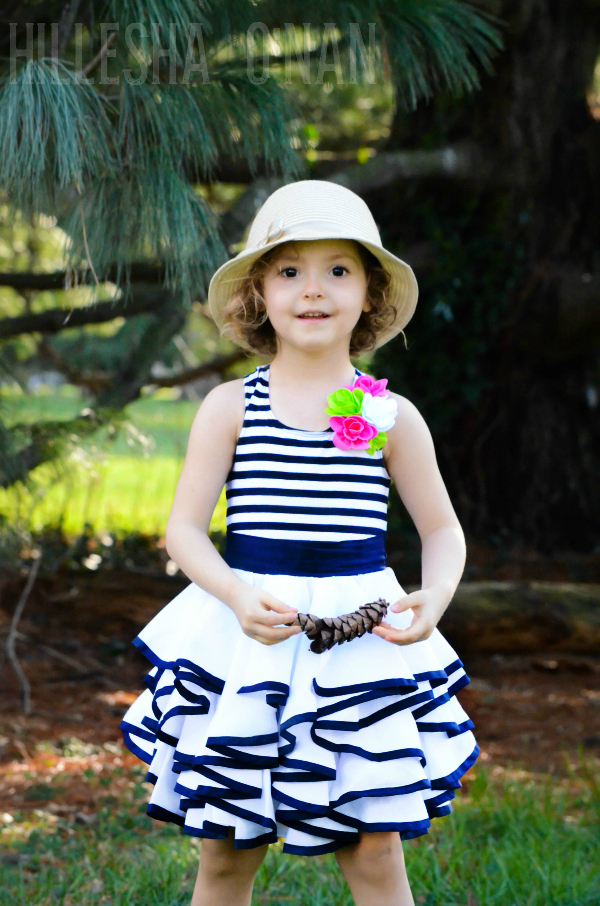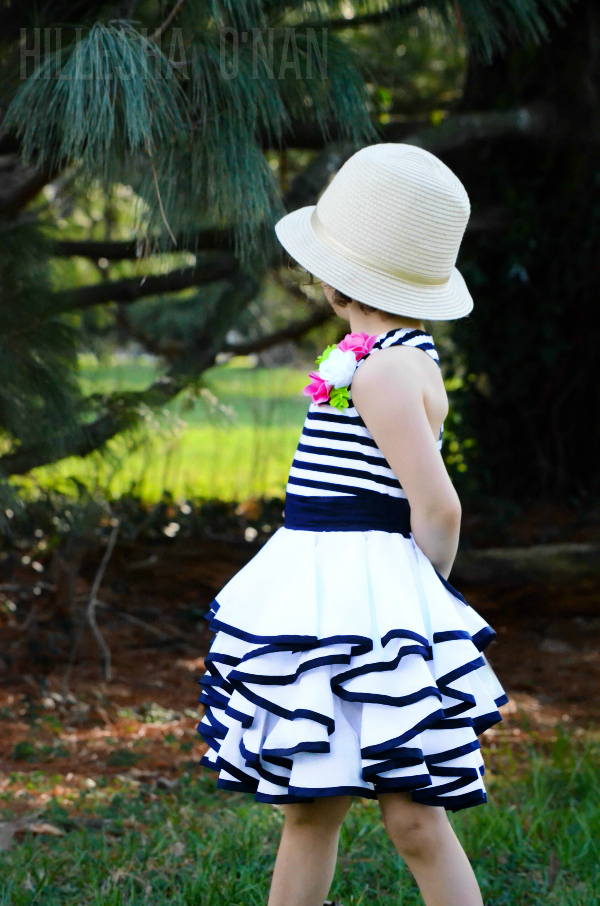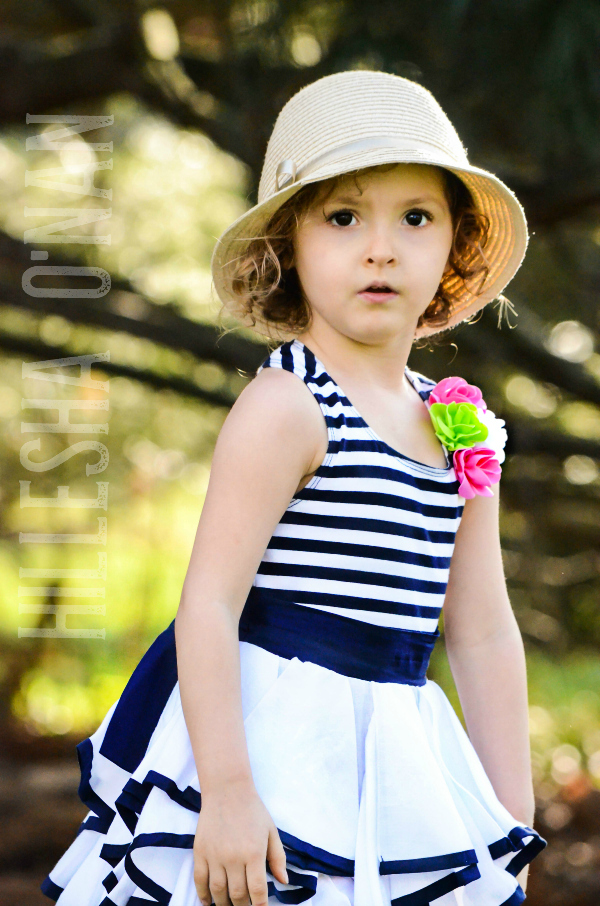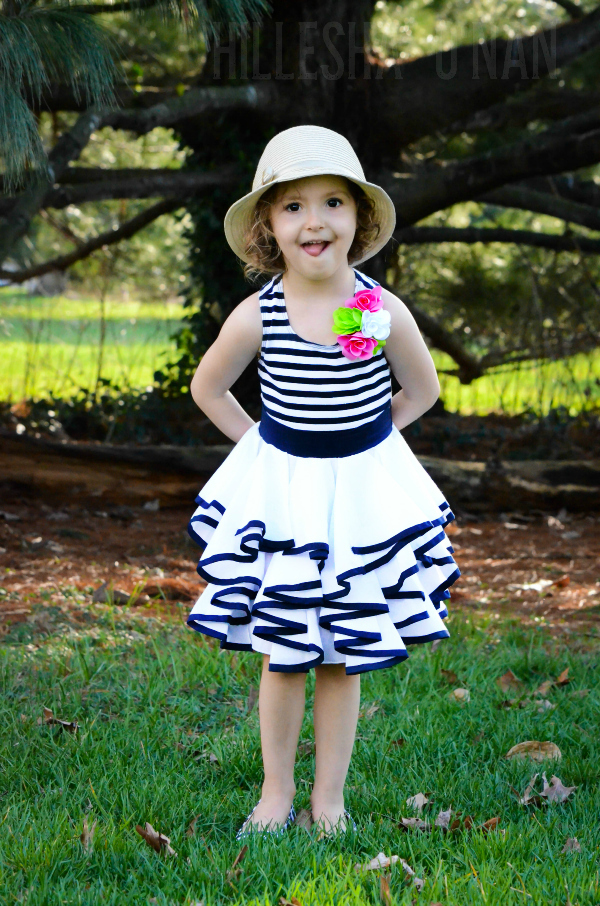 Biscotti and Kate Mack has been featured in Vogue Bambini, Child Magazine, Herlife Magazine, Teen Vogue, Earnshaw's, Poster Child Magazine, The Wall Street Journal, Women's Wear Daily, and Us Weekly. Their collections have also garnered the approval of celebrities like Katie Holmes, Victoria Beckham and Heidi Klum. Young actress Quvenzhane Wallis and singing protégé Jackie Evancho have worn their dresses on the red carpet. A Biscotti dress has even graced television sets all over the world when Malia Obama chose to wear their red taffeta dress on her father's election night.

Biscotti and Kate Mack styles can be found in luxury department stores including Harrods, Neiman Marcus, Nordstrom, Saks, Barney's and Bloomingdale's, as well as more than 1,000 exclusive specialty boutiques across the United States and Canada. The brand has had tremendous international success, establishing a strong customer base in the United Kingdom, Ireland, Germany, Holland, Italy, Spain, Japan and the Middle East.
Sign up for Biscotti's mailing list at their online store and you'll receive 10% off your first purchase just for signing up!
Connect with Biscotti and Kate Mack
This post is in partnership with Biscotti and Kate Mack.