It may seem like spring is decades away, but in reality, we've only got a little over a month to go! So, it's definitely not too early to put your best face forward. And there's no better way to do it than by pampering that dry winter skin with a facial treatment!
Non-invasive facial treatments such as chemical peels and microdermabrasion can help reduce the accumulation of dead surface cells, polish your skin, refine your pores, and boost your overall radiance.
Facial treatments also help our skin absorb the nutrients from the skincare products that we use on our face. This is why getting a facial is one of the best and most surefire ways of ensuring that your skin is in glowing condition for the impending season… and that's where Ruth Swissa comes to the rescue!
But before we talk about some of the incredible services Ruth Swissa offers, I want to share a little bit about the woman (or rock star, shall we say?) behind the brand!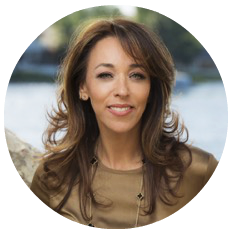 Ruth Swissa is a skincare professional who specializes in the art of permanent makeup. She owns two brick-and-mortar locations in Beverly Hills and Agoura Hills, California. Swissa comes from a family that has been in the aesthetics field for three generations. She studied at a fine arts school abroad for eight years, completing extensive courses in calligraphy, drawing, painting, photography, and sculpture. These roads all led Swissa to her one true calling – permanent makeup (which is also commonly known as micropigmentation), and she's made quite a name for herself in this booming industry!
I just wanted to give you a little background about the artist before we jump into some of the services I want to share with you today, from a 24K Gold Facial to permanent eyeliner!
Achieve a Radiant Glow with Ruth Swissa
Now, Swissa herself is the permanent makeup master, but this isn't the only service available at her two locations; they offer a wide array of unique and exciting skincare services, too!
A 24K Gold Facial has always intrigued me since reading how Cleopatra slept with gold on her face every night. Modern day celebrities like Bar Refaeli, Cameron Diaz, Ellie Goulding, and Nicole Kidman all have been known to indulge in this splurge-worthy treatment for its anti-aging, anti-inflammatory, and anti-acne properties.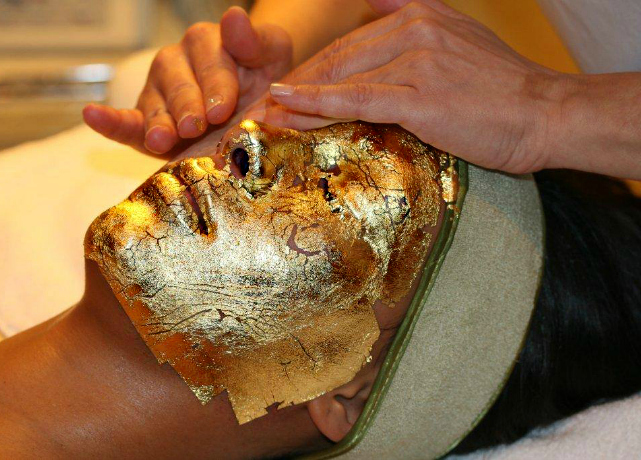 Ruth Swissa's 24K Gold Facial ($300) consists of 99.9% pure gold. In addition to the properties that it's known for, this facial treatment has the ability to lighten, brighten, hydrate your skin, leaving you with a firm, glowing, and golden tone that can lasts for up to 28 days! I also wouldn't mind trying out her other facial treatments, including an All Natural Organic Facial ($100+), Signature Facial ($95), Oxygen Infusion ($50), and Skinceutical Firming Facial ($125), to name a few. So many wonderful options!
Permanent Make-Up
I have always wanted permanent eyeliner, especially after my oldest sister got the procedure done several years ago. (If you're unfamiliar with permanent eyeliner, the procedure is synonymous with an eyelash enhancement.) Ever since she got the procedure done, my sister has loved waking up in the morning without having to apply eyeliner.
Eyeliner is something that I can't do without. So, I'd love to have the perfect winged eyeliner-look, without the effort of applying it daily or the hassle of searching high and low for the best eyeliners that are long-lasting and smudge-proof.
At Ruth Swissa, Swissa intensifies the darkness of the eyelash, creating that desirable eyeliner look, by depositing small ink droplets between the lash line – and you're done!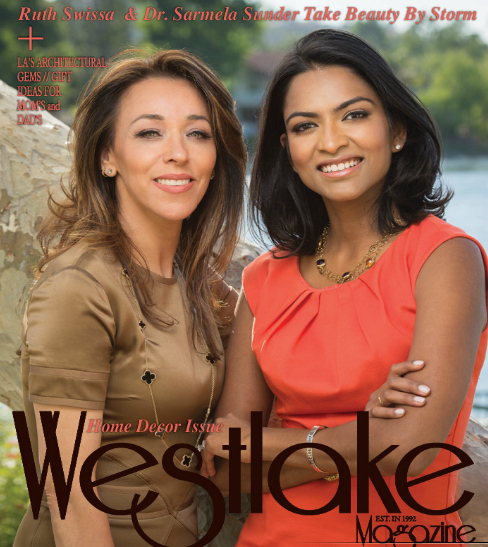 So whether you live in L.A. or you're considering a trip soon, don't forget to check out Ruth Swissa for a little skincare TLC. Or, if you've been interested in permanent makeup, give either location a call to find out more!
I also wanted to let you know that Ruth Swissa also offers skincare solutions for discolorations caused by vitiligo, scars, burns, or other skin conditions, which can be camouflaged with their medical micro-pigmentation process. And on top of that, Swissa is also well-known for her work with breast cancer survivors.
Did you know that breast cancer affects 1 in 8 women in the US? Chances are, some of our readers have been affected by breast cancer, or know someone who has. Ruth Swissa's areola pigmentation process is used to improve the aesthetic appearance of the nipple areola complex after reconstructive breast surgery, which helps give a youthful look in a natural and enduring way.
This post is in partnership with Ruth Swissa.